All natural. No additives. No preservatives. These labels on supermarket products promise us that we'll eat pure, unadulterated food. What about consumers of the gospel overseas? Are they getting the pure, untainted message? Or are they getting a gospel loaded with American additives?
As I look back over nearly half a century of work in world missions, no question worries me more. My greatest worry is not about money for missions, people for missions, or the strategies and management of missions. It's about the contents in the package we label the gospel—the cure for people's sins—and whether we have administered the real medicine.
I once attended a study conference where missions scholars and executives wrangled for a weekend, trying to define the meaning of conversion. But I've never been to one where the gospel itself was addressed. We just assume we know. This can be a fatal assumption, especially for new missionaries.
Missions seminars come in 31 flavors, so to speak, but none of them focuses on the essential ingredients that make the "ice cream." Missionaries sell 31 flavors of the gospel overseas. Some flavors are denominational, some are not, but that's not the main issue.
In recent years, the uprising of consumers took dead aim on junk food: It looks good, tastes great, but—depending on the product—it either lacks essential nutrients, or it's packed with harmful additives. So it is with the canned gospel we stack the shelves of the world with. It can be packed with unbiblical additives: various rules and traditions to keep. Or it can be seriously deficient in life-giving ingredients: cheap grace, no repentance, no biblical foundation.
The results of consuming either kind of canned gospel are disastrous. Some converts are swept up by legalism, perhaps living in constant fear that they will not be accepted by God and judged fit for heaven. Some live in a fool's paradise, shallow in their commitment to Christ.
It is imperative that we do what the apostle Paul demanded of the Corinthians: Test yourselves, examine yourselves, lest you fall under judgment.
Our zeal for self-judgment has never matched our zeal for getting converts. We've been too busy counting people who raise their hands to ask them if they really understood the gospel. Have our converts lasted? Where are the marks of legitimate conversion and discipleship? What kind of churches have we spawned? Do our overseas churches simply mimic American models, not just in worship styles, but also in the theology of the gospel they teach?
The Western missions establishment works itself into a lather about strategies (both at home and overseas), but seems woefully reticent to talk about theology.
"What is the gospel?" is a theological question. But theology is now the orphaned child in world missions. Instead, we demand missionaries who are experts in as many skills as there are brands of breakfast cereal.
Our critical need is for people who have grappled with the essentials of the Good News that Christ came to save sinners for an eternal life and relationship with the living God. We do not have to lay aside our denominational flavorings, but we do have to be 100 percent certain that the gospel we teach and preach is neither deficient in essential doctrine nor adulterated with American additives.
How we answer the question "What must I do to be saved?" is the difference between heaven and hell for nonbelievers. We must not give an American evangelical cultural answer—where getting saved often sounds like placing your order on the cable-TV sales channel—but a rigorously biblical answer.
***************************
By Jim Reapsome, executive director of the Evangelical Missions Information Service and editor of Evangelical Missions Quarterly and Pulse newsletter; adapted from Pulse (Feb. 4, 1994).
ctcurrmrw5TB0125920
Have something to add about this? See something we missed? Share your feedback here.
Our digital archives are a work in progress. Let us know if corrections need to be made.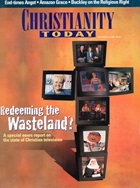 This article is from the October 2 1995 issue.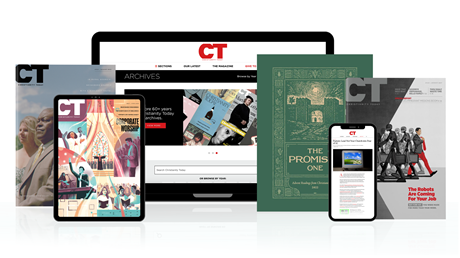 Subscribe to Christianity Today and get access to this article plus 65+ years of archives.
Home delivery of CT magazine
Complete access to articles on ChristianityToday.com
Over 120 years of magazine archives plus full access to all of CT's online archives
Subscribe Now
Accept No Gospel Additives
Accept No Gospel Additives