Throughout this century and, indeed, since the founding of our republic, American Christians have aided the poor. Millions of us volunteer our time to help needy individuals and families. Because of this involvement, many of us are keenly aware of the strengths and limitations of the private sector as well as of the need for meaningful reform of governmental efforts to assist and empower the poor.
The welfare-reform debate is important to us as Christians because the God revealed in Scripture is deeply concerned with the poor. God judges societies in part by how they care for the poorest, the weakest, and most marginalized.
WELFARE REFORMULATION
In Washington, welfare reform has become highly politicized, which often creates an inhospitable climate to effective policy-making. Nevertheless, what should be clear to all is that we need more than welfare-policy reform.
Our country needs a reformulation of the welfare-state concept to "rehumanize" our governmental system of assistance and to achieve a long-lasting reduction in poverty. Welfare programs that move beyond keeping families and individuals at subsistence level should energize and empower the poor by forging new partnerships between government and the private sector. This fresh approach will enable the poor to overcome chronic poverty and revitalize our national welfare programs, which now cost about $171 billion annually. Research has shown that in many cases, people in a crisis initially turn to nonprofit charities before the government. Also, the evidence is increasingly clear that religion-based, nonprofit ministries doing drug rehabilitation, job training, inner-city medical clinics, and so forth produce better results. Why not design new strategies to enable these ministries that are effective to do the job on a larger scale?
Rechanneling federal support through such mediating agencies could be less costly and far more effective, provided they remain free of meddlesome federal regulation. Federal support for private agencies could be provided through aggressive tax incentives and vouchers for welfare recipients. We already use vouchers for child-care and housing. Why not expand this for drug rehabilitation and even welfare reform?
Baptists and Buddhists, devout believers and devout secularists could all operate nonprofits where vouchers are accepted. Such a voucher program would mean a dramatic change in the federal government's approach to welfare. By no means, however, does this imply a reduced commitment or responsibility. Private agencies are able to assist the poor without weakening personal responsibility. Yet the scope of this task is too great for these agencies to manage alone.
CUTTING TOO DEEPLY
If there are substantial cuts in government spending against poverty, private agencies will be overwhelmed by added cost and logistics of providing aid. Churches and charities should not be expected to cover the difference. Bread for the World has calculated that in order for churches to make up for the proposed cuts in antipoverty spending, each of America's 350,000 local churches would need to raise an additional $190,000 during the five years of budget cuts. That means a typical church of 100 families would need each of its pledgers to give an additional $1,900.
In addition, any restructuring of welfare must be accomplished without untoward side effects. The Personal Responsibility Act before the Senate would attempt to reduce the birthrate for welfare recipients by denying welfare benefits to children born to underage mothers or to families that already are receiving welfare. This bill may prompt many women facing pregnancy, especially the young and poor, to the desperate choice of denying life to their children through abortion. We should oppose policies that would increase the number of abortions.
By all means, we must reform our disastrous welfare system. God forgive us, however, if, under the guise of reform, we endorse hardhearted neglect of the weakest in our midst.
ctcurrmrw5TA018595y
Have something to add about this? See something we missed? Share your feedback here.
Our digital archives are a work in progress. Let us know if corrections need to be made.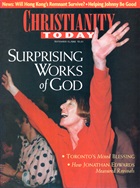 This article is from the September 11 1995 issue.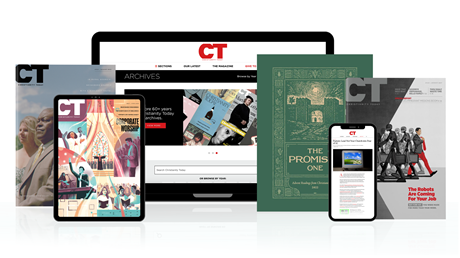 Subscribe to Christianity Today and get access to this article plus 65+ years of archives.
Home delivery of CT magazine
Complete access to articles on ChristianityToday.com
Over 120 years of magazine archives plus full access to all of CT's online archives
Subscribe Now
EDITORIAL: Public Dollars, Private Efforts
EDITORIAL: Public Dollars, Private Efforts