In the dog days of August, President Clinton joined forces with the Food and Drug Administration to declare nicotine a drug and cigarettes a drug delivery system. Reframing the tobacco issue in this way paved the way for the FDA to regulate for the first time what 32 years ago the surgeon general declared to be a public health menace. It's about time.
The FDA has also redefined smoking as a "pediatric disease." Two kinds of evidence indicate this bad habit can no longer be considered a matter of "adult choice":
—First, the evidence reveals that youthful experimentation with smoking leads to most cases of nicotine addiction. Centers for Disease Control data show there is a 90 percent chance that a person will not take up smoking if he or she makes it to age 19 without having started.
—Second, new evidence demonstrates that tobacco marketers intend to snare vulnerable youth. "The fragile, developing self-image of the young person needs all of the support and enhancement it can get," says one leaked cigarette company report. "Smoking may appear to enhance that self-image. … This self-image enhancement effect has traditionally been a strong promotional theme for cigarette brands." Combine the appeal of Joe Camel-style advertising with manipulation of nicotine levels to cinch physiological addiction and you have a nasty form of corporate child abuse.
The portable abortion clinic
Tobacco not only abuses teenagers, it duplicates the abortionist's art-but without the consent of the mother. According to an April 1995 article in the Journal of Family Practice, tobacco causes approximately 115,000 "spontaneous abortions" every year. And a woman who smokes during her pregnancy increases her chance of miscarriage by 24 percent.
If tobacco doesn't get the fetus in the womb, it may get the baby in the crib: maternal smoking alone is responsible for an estimated 1,200 to 2,200 deaths each year from Sudden Infant Death Syndrome. After congenital abnormalities, SIDS is the most common cause of infant death in the U.S.
Democratic capitalism is largely about expanding consumer choice through competition. In the post- Cold War era, it is spreading like McDonald's and is being tested in societies unused to either political or economic choice. But along with the good it brings, capitalism's shadow side is seen in the way tobacco companies focus on opening new markets, snagging children and youth in an addiction that leaves them little choice.
Responding to the tobacco companies' friendly persuasion and political contributions, several recent administrations have made tobacco their opening wedge in Asian countries. "For years," writes Roy Branson, cochair of the Interreligious Coalition on Smoking OR Health, "the United States Trade Representative, working out of the White House, threatened trade sanctions against Japan, South Korea, Taiwan, and Thailand if they did not allow U.S. tobacco companies access to their respective markets." This heavy-handed promotion of tobacco has created new markets: The state-owned tobacco monopolies in these countries had typically sold to middle-aged men, but the American tobacco companies targeted (and captured) women and children.
That U.S. tobacco interests appeal to young consumers here is well known. That they resist restrictions on youth access to tobacco is shocking. According to an Associated Press report, Philip Morris paid former House doorkeeper James T. Molloy $20,000 to lobby against proposed youth smoking regulations.
Not just a private vice
The FDA's reclassification of nicotine as a drug and declaration that tobacco addiction is a "pediatric disease" remind us that smoking is not just a bad habit with nasty side effects; it is a public-policy problem. Any industry that threatens the health of future generations cannot be fought with simple appeals to personal decision. Public policy must be shaped.
The FDA's current proposals are strong: prohibit cigarette sales to anyone under 18, restrict tobacco ads in youth-oriented magazines to black-and-white text with no photos, ban tobacco advertising within 1,000 feet of schools, scratch brand-name tobacco sponsorship from sporting events, end vending-machine sales. In Sweden and Norway, Branson reports, smoking among teenage boys fell markedly in just a few years after stringent tobacco advertising restrictions were implemented.
What is wanted further is stiffer taxation-what Branson calls "the single most effective public policy combating tobacco smoking-by far." By raising the price of tobacco products beyond the reach of most young users, Canada reduced tobacco consumption a dramatic 28.5 percent in six years. In California, a 35-cent per pack tax increase reduced tobacco usage by 25 percent among public-school children aged nine to seventeen.
It is a Christian obligation to protect the vulnerable: the unborn, infants, and teens. The FDA has taken important steps in this direction; but if it is to survive threats of legislative and executive interference spurred by the dollar-rich tobacco lobbies, it will need our strong grassroots support.
Last Updated: October 9, 1996
Our digital archives are a work in progress. Let us know if corrections need to be made.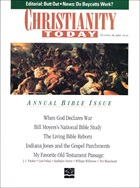 This article is from the October 28 1996 issue.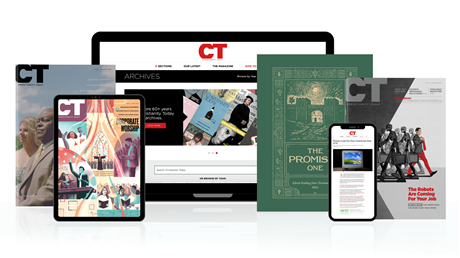 Find hope and historical insight. For a limited time, explore 60+ years of CT archives for free!
Daily devotions from Timothy Dalrymple during this pandemic.
Hundreds of theology and spiritual formation classics from Philip Yancey, Elisabeth Elliot, John Stott, and more.
Thought journalism that inspires you to think more deeply about your faith.
Butt Out
Butt Out