Pundits agree that one of Bob Dole's most potent campaign weapons is his wife, Elizabeth, a savvy political veteran in her own right. A graduate of Harvard Law School, she has held government positions in every administration from Lyndon Johnson to George Bush. Dole was secretary of transportation under Ronald Reagan and secretary of labor under Bush. In 1991, she became the first female president of the American Red Cross since its founder, Clara Barton.
Raised in a strong Christian family in Salisbury, North Carolina, Dole acknowledges that after she moved to Washington, D.C., career and politics began to crowd out spiritual growth. She had "God neatly compartmentalized, crammed into a crowded file drawer of my life," she once said, and realized that "if Christ is who he says he is," she needed to "submit my resignation as master of my own universe." And, she added, "God accepted my resignation."
In her office in the bustling Dole-Kemp '96 headquarters on Capitol Hill, Dole talked about living out her faith in what she calls the "fishbowl existence" of presidential politics.
How do you maintain a spiritual focus in the midst of an intense presidential campaign?
I'm blessed with a wonderful church family at National Presbyterian Church (in northwest Washington, D.C.). I meet often with a group of women who are strong Christians and have prayer and fellowship. And as I move along the campaign trail, it's a wonderful experience when people who know that I am a Christian or have heard me speak will hand me a book that has been particularly meaningful to them.
Last year, the media jumped on your decision to leave Foundry United Methodist Church, where you had attended for years, and switch to National Presbyterian Church. Some reports said it was because of the liberal politics of the pastor or because the Clintons were attending there. Why did you decide to leave Foundry?
We had felt for some time that we wanted a new church home that was more consistent with our conservative philosophy. We had been looking for over a year for a church more suited to our philosophy—before someone chose to make an issue out of it.
You have said that after the election, no matter what happens, you are still planning to return to your position as president of the American Red Cross. Why?
It's a mission field for me, an opportunity to make a difference for people with dire human needs. Most First Ladies choose some overarching humanitarian mission or goal. The Red Cross is perfectly suited to that.
I also want to lead a movement in this country to increase charitable giving. I want to help organize the churches, service clubs, and humanitarian groups. On average, Americans give less than 2 percent of their income to charitable causes. Now if we're able to take the overall amount that goes to worthy causes and just get it up one percentage point, that would be 62 billion new dollars to help churches and humanitarian groups. I know it is something that can be done. And if people can't give more of their financial resources, they can volunteer more time. Of course, with the Red Cross, you can also give blood.
You've spoken about the importance of seeking God's will in the various positions you've held. How do you see that now?
Obviously, I'm concerned to do God's will, whatever it may be. In each one of my positions in government I tried to find those areas where I could make a positive difference for people who have real needs. In each area, I've been able to find a mission field, and certainly the Red Cross's mission is to help people with dire human needs on a full-time basis.
You see some things—for example, in Goma, Zaire, or right here in the United States-that haunt you the rest of your life. I think of suffering people, as in the Oklahoma City bombing, when people were waiting to find out if their child was still alive. Or in Zaire, when a million people were rushing over the border [from massacres in Rwanda], and people were dying of cholera or dysentery. Literally, we had to step over dead bodies when we were there, and the memory will haunt me the rest of my life. If you can make some difference to people who have such dire needs, it's very rewarding work.
Last Updated: October 10, 1996
Our digital archives are a work in progress. Let us know if corrections need to be made.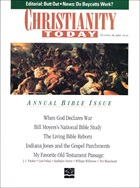 This article is from the October 28 1996 issue.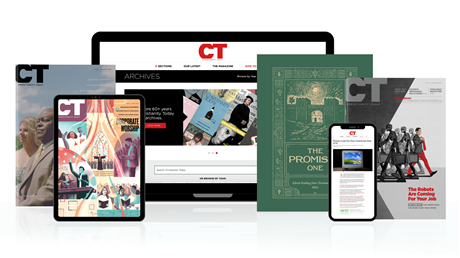 Find hope and historical insight. For a limited time, explore 60+ years of CT archives for free!
Daily devotions from Timothy Dalrymple during this pandemic.
Hundreds of theology and spiritual formation classics from Philip Yancey, Elisabeth Elliot, John Stott, and more.
Thought journalism that inspires you to think more deeply about your faith.
Elizabeth Dole's Fishbowl Faith
Elizabeth Dole's Fishbowl Faith