Local churches and denominations, focusing on ethical business practices, are finding new ways to combat the use of child labor, product by product.
One of the largest industries to depend on child labor is the rug business, centered in the countries of Pakistan, India, and Nepal. Hand-knotted carpets are often created by children as young as four years old, who may work up to 80 hours a week.
Until recently, ethically minded consumers have had difficulty in identifying products from companies that do not use child laborers. That is now changing. The United Methodist Board of Global Ministries' Women's Division (UMW) is supporting Rugmark, a consumer education program of the Child Labor Coalition.
Rug manufacturers may place a Rugmark tag on their rugs after meeting requirements and passing inspections to assure no child labor is used.
"Rugmark has been a very explicit action we can use to encourage people to take action against child labor, but it will be used as a springboard for other means," says Koyla M. Braun, UMW's executive secretary for children, youth, and family advocacy. UMW is contacting retailers to encourage them to carry carpets with the Rugmark label.
Carpets are not the only products featured in labeling campaigns. Dan McCurry, a former Baptist pastor who is now with the International Labor Rights Research Fund, says Rugmark has become a starting point for several church denominations to get involved in human rights and labor rights issues.
McCurry is the national coordinator for the organization's "Foul Ball" campaign, which fights child labor in the sporting equipment industry, particularly soccer balls made in Pakistan.
"Here we have children playing with balls made by other children, who are never given time to play," McCurry says. "Christ said very clearly that children are to be protected, and no follower of Christ can allow these practices to continue."
Last Updated: October 10, 1996
Our digital archives are a work in progress. Let us know if corrections need to be made.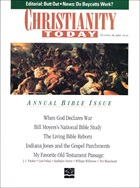 This article is from the October 28 1996 issue.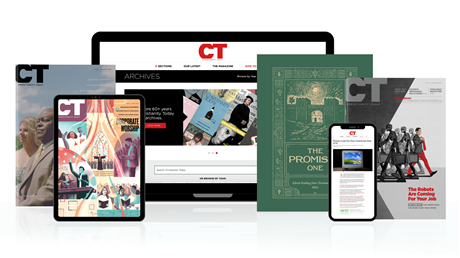 Find hope and historical insight. For a limited time, explore 60+ years of CT archives for free!
Daily devotions from Timothy Dalrymple during this pandemic.
Hundreds of theology and spiritual formation classics from Philip Yancey, Elisabeth Elliot, John Stott, and more.
Thought journalism that inspires you to think more deeply about your faith.
Churches Fight Overseas Child Labor
Churches Fight Overseas Child Labor