Even its most vociferous critics acknowledge that the Christian Coalition has become a major force on the American political scene.
But seven years after its founding by religious broadcaster Pat Robertson, the Christian Coalition, which now claims to have 1.7 million members and supporters, is experiencing growing pains as it attempts to secure a place in the political mainstream.
Sued by the Federal Election Commission (FEC) in July and publicly shunned by leading Republicans at the national convention in August, the coalition has seen some rocky political days of late. Its rising clout is still viewed with wariness by many in the political establishment. However, coalition leaders say that neither lawsuits, nor trailing polls, nor lukewarm candidates will hinder their organization's stated purpose of giving Christians a voice in government.
At the coalition's annual Road to Victory conference September 13-15 in Washington, D.C., executive director Ralph Reed set a defiant tone: "I've got news for our critics, the Radical Left, and yes, the liberal bureaucrats at the Federal Election Commission: We will not be harassed. We will not be intimidated, and we will not be silenced. … We have First Amendment rights, and we are going to exercise them."
But the line between free-speech rights and improper partisan politicking has become a controversial one for the coalition. In July, the bipartisan FEC filed suit (CT, Sept. 16, 1996, p. 105), charging that the coalition had violated federal election laws by supporting Republican candidates through the distribution of its voter guides and through illegal campaign contributions. Reed responded that his organization obeys "both the letter and the spirit of the law."
The pending suit did nothing to quell the unabashedly Republican tone of this year's conference, as 4,800 attendees heard addresses from Republican nominee Bob Dole, running mate Jack Kemp, and a host of Republican Congress members, including House Speaker Newt Gingrich (R-Ga.). Reform Party candidate Ross Perot, the only non-Republican politician speaking from the podium, was interrupted several times by hecklers in the audience shouting, "What about abortion?"
Democrats, including President Bill Clinton and Vice President Al Gore, declined invitations to address the meeting.
KEYES COMPLAINT: Ironically, at a time when the FEC is accusing the coalition of being too Republican, many Republicans have been distancing themselves from the coalition and other profamily groups. Several speakers at the conference noted with frustration that while the GOP platform reflected the views of coalition supporters, religious conservatives had little time in the convention spotlight.
Former Republican presidential candidate Alan Keyes, whose GOP convention time was limited to a few seconds on video, compared the situation to that of African Americans who did all the work for hotels and restaurants during the years of segregation, but were kept out of sight so as not "to scare the public."
Keyes, a favorite with conservatives, urged coalition members to "put aside even the seeming partisan allegiance" and to refuse to be satisfied with "half measures and phony promises" from candidates. "What happens to this country if, instead of raising a clear and unequivocal standard of principle, you start to negotiate for your place in the game?" Keyes asked.
Reed also warned the Republicans: "If you want to retain control of the House and Senate—and you want to have any chance at all of gaining the White House—you had better not retreat from the pro-life and pro-family stands that made you a majority party in the first place."
ADVICE FOR DOLE: Robertson clearly and publicly put the Dole-Kemp campaign on notice that the presidential race cannot be won without the evangelical vote. He said evangelicals would not give their full support to Dole unless he talks more about family values.
"I would just say to my dear friend Bob Dole … we really would like to see you win this election, but you're not going to win it running for chief accountant," Robertson said. "You're going to win it running as the moral leader of the United States of America."
Indeed, until he addressed the conference, Dole had done his best to stick to fiscal issues and avoid moral ones. But to the cheers of the crowd, Dole pledged to sign a ban on partial-birth abortions, a bill that Clinton vetoed.
"We understand your commitment, we understand your strength, we understand your potential," Dole told the crowd. "I would ask you for your full and complete support."
When the conference opened, Kemp, not Dole, had agreed to speak. But behind-the-scenes last-minute negotiating between coalition officials and campaign aides paid off. Dole dropped by September 14 to introduce Kemp, and he received an enthusiastic and sustained standing ovation. Kemp also raised moral issues, saying partial-birth abortions are "a flagrant disregard for the sanctity of human life."
While the Republican ticket finally seems to be courting the powerful Religious Right, Robertson acknowledged that Dole's standing in opinion polls is "as insurmountable an obstacle" as can exist. "There's got to be a miracle from Almighty God to pull it out—and that could happen."
FUTURE PLANS: The coalition has promised to distribute 17 million congressional scorecards and 45 million voter guides before Election Day, as well as contact more than 2 million households in a massive get-out-the-vote effort. But coalition leaders emphasize that whatever happens on November 5, their work and influence will continue.
Organization leaders also have pledged to broaden their base of support and to build new coalitions with conservative Jewish and Catholic groups and with more black churches. "Our movement is not a shooting star across the sky," Reed said.
Just before the conference began, the Christian Coalition announced that its subsidiary, the Catholic Alliance, had reorganized as a separate affiliate. The Catholic Alliance has been criticized by many in the Catholic hierarchy for using the term Catholic in its name when it does not line up with official church social teaching in areas such as immigration and welfare reform (CT, May 20, 1996, p. 76).
Outreaches notwithstanding, some critics believe the coalition has peaked. Barry Lynn, executive director of Americans United for Separation of Church and State (AU), told CT he sees a "new defensiveness" from the organization, and he alleges that it has been losing membership, a charge the coalition denies.
Lynn also believes the FEC lawsuit may have severe consequences for the coalition. Since its founding, the coalition has been operating with a provisional tax-exempt status. AU and other critics hope the FEC action will convince the Internal Revenue Service to rethink tax exemption.
Last month, AU issued an open letter to church leaders warning them not to distribute coalition literature or "any partisan campaign literature" during the election season. "The bottom line is that houses of worship that distribute Christian Coalition voter guides run the risk of having their tax-exempt status challenged and possibly revoked," the letter stated.
But Reed remains undaunted. "There are some who have a hard time getting used to the fact that Christians are no longer going to cower in the pews," he says. "They are going to come out into the precincts, and they are going to be salt and light for the entire society."
Last Updated: October 10, 1996
Our digital archives are a work in progress. Let us know if corrections need to be made.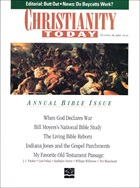 This article is from the October 28 1996 issue.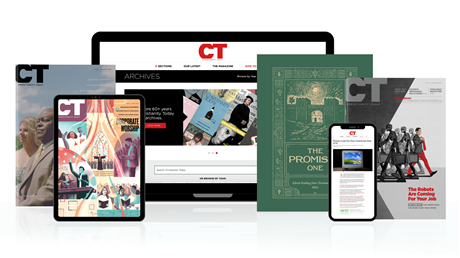 Find hope and historical insight. For a limited time, explore 60+ years of CT archives for free!
Daily devotions from Timothy Dalrymple during this pandemic.
Hundreds of theology and spiritual formation classics from Philip Yancey, Elisabeth Elliot, John Stott, and more.
Thought journalism that inspires you to think more deeply about your faith.
Christian Coalition: Christian Coalition Moves Ahead Despite Political Growing Pains
Christian Coalition: Christian Coalition Moves ...