Although the fledgling Call to Renewal organization skirts endorsement of political candidates, the religious movement is not shy about positioning itself on the issues.
At a mid-September weekend conference that drew 550 people seven weeks before the election, Call to Renewal refocused its attention on two areas:
—Being an alternative forum for Christians uncomfortable with both the Religious Right and the secular Left.
—Searching for civil and nonpartisan solutions to national problems such as racism, violence, poverty, the breakup of the family, the well-being of children, and environmental degradation.
The organization, which formed last year, is composed of evangelicals, mainline Protestants, African Americans, and Roman Catholics. The Call in part aspires to function as a voice of conscience as public opinion takes shape on national legislation.
Jim Wallis, Sojourners magazine editor and a Call to Renewal founder, said at a press briefing that the Call "will have the spirit of a movement and the organization of a network," using as its model the black civil-rights movement. Call to Renewal's leaders say too many Christians let their politics shape their theology rather than the other way around.
The Call is not going to get involved in "precinct organizing and party politics," Wallis said. "We don't want to be a power bloc in either the Republican Party or the Democratic Party."
PRO-LIFE CONSISTENCY: The Christian Coalition, which has had a defining impact upon the Republican Party in the 1990s, came under repeated criticism, especially from Tony Campolo, author and Eastern College sociologist.
"When they say they're pro-life, many of us, if not most of us, would say, 'We're pro-life, too,' " Campolo said in a fiery speech.
"[But] they're not pro-life enough. I contend that if you're going to be pro-life, you ought not only have a discussion about abortion, you also have to have a discussion about tobacco, an industry that kills 450,000 Americans and a million worldwide [annually].
"You're not pro-life if you're not talking about guns," Campolo remonstrated. "You're not pro-life if you're not talking about the Third World; you're not pro-life if you're in favor of capital punishment." Many conservative Christians, while favoring the death penalty, are opposed to more gun control and the expansion of foreign aid.
Wallace Smith, pastor of the Shiloh Baptist Church, an African-American church in Washington, D.C., faulted the Christian Coalition for opposing affirmative-action programs.
Preaching from Matthew 25, Wallis commented on government assistance to the disadvantaged, saying that on Judgment Day nations will be evaluated on how they treated "the least of these."
He said, "This is not just a religious text, it is a political one. It affirms the first principle of biblical politics, as all prophets agree, that the best test of a nation's ethics is how it treats the most vulnerable."
Yet, the Call to Renewal also moderates its message by critiquing the failures of big government. Wallis, who lives 20 blocks from the White House, said that drugs, gang violence, teen pregnancy, and lack of jobs are destroying his inner-city neighborhood. He said more personal morality and responsibility are needed, as well as social policies and private enterprise to stimulate economic growth.
On the issue of reforming welfare, the Call's leadership supports new efforts of cooperation between the public and private sectors to deliver welfare services. Under the newly enacted welfare reform legislation, there is a "charitable choice" provision, allowing charitable and faith-based organizations to compete for state contracts in delivering services to the poor.
NATIONWIDE TOWN MEETINGS: The Washington gathering served as the kickoff for 40 town meetings in 30 locales in September and October. The town meetings are intended to forge local alliances to begin a political solution to problems such as racism and poverty.
"I see the hypocrisy, the apathy in our churches," said Rose Bagley, who attended one such town meeting September 22 in Naperville, Illinois. "We fill the churches on Sunday mornings, but we don't really ask What would Jesus do? I don't want to be political. I just want to try to do what Jesus would do."
But Call to Renewal's success among evangelicals may depend on how it handles two hot political issues, abortion and homosexuality. Wallis noted that the two divisive topics have generated the most vigorous conversations among members and have provided the opportunity for trying to find middle-ground answers.
"For most of us in the Call to Renewal, 1.5 million abortions in America every year is a moral issue," he said. "Why can't pro-life and pro-choice people begin to collaborate together to radically reduce the rate of abortion in this country by working on teenage pregnancy, by working on adoption reform, by changing the moral climate in which we treat children and women?"
On the topic of homosexual rights, Wallis said the focus on changing the definition of marriage away from the union of a man and woman is unnecessary and futile. "I want to say to the Left, we've got to talk about rebuilding family systems, reweaving the web of family life," Wallis said. "But I want to say to those on the Right, it is simply wrong and stupid to blame the homosexuals for the breakup of heterosexual families."
A CONCILIATORY NOTE: While the Call to Renewal seems miles removed from the Christian Coalition politically, Wallis has met several times with Christian Coalition executive director Ralph Reed to try to "reach common ground by moving to higher ground" on issues such as abortion and homosexuality.
"I think there is common ground on these issues, but the extremes are controlling the debates," Wallis told CT. "We're going to be less and less about being an alternative to the Religious Right."
But part of the Call to Renewal attraction for many is that it is a watchdog on the Religious Right. "I have tremendous respect for Jim Wallis," Dave Erickson-Pearson told CT at the Naperville town meeting. "The Christian Coalition doesn't speak for me."
The Call planners invited the Christian Coalition to a combined prayer service in the National Cathedral as a show of Christian unity, but the coalition's program already had been set. Wallis said he hopes a joint worship service—with no mention of politics—will happen in the future.
-reporting by Ted Olsen in Naperville, Illinois.
Last Updated: October 10, 1996
Our digital archives are a work in progress. Let us know if corrections need to be made.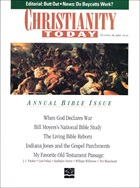 This article is from the October 28 1996 issue.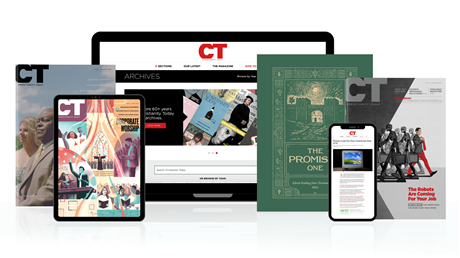 Find hope and historical insight. For a limited time, explore 60+ years of CT archives for free!
Daily devotions from Timothy Dalrymple during this pandemic.
Hundreds of theology and spiritual formation classics from Philip Yancey, Elisabeth Elliot, John Stott, and more.
Home delivery of new issues in print with access to all past issues online.
Join now and get print issues access to archive PDFs.
Call to Renewal: Does Call to Renewal Skirt Partisan Politics?
Call to Renewal: Does Call to Renewal Skirt Partisan Politics?