As religious schools in Cleveland watch enrollments rise this fall due to the first educational-voucher program to include such institutions, some are hoping to impart spiritual disciplines to non-Christian children and their parents.
David Mossman, principal of Westside Baptist Christian Elementary School, where 27 students attend through the state-financed tuition supplements, says evangelism to both students and parents is a key part of their mission. "We ask parents the reason they are sending their children here, and often we have times to witness to them," he says.
One such parent is Dennis Widner, whose daughters Carinna and Stacey attend Westside Baptist, thanks to vouchers. While investigating schools, he talked with administrators about what they believe and teach. He became a Christian and now attends the Baptist church that houses the school.
WORST FEARS FOUNDED? Such a scenario is a nightmare that church-state separatists have long been warning about. Along with teacher's unions and public-school advocates, they filed suit to halt the $5.25 million program on the grounds that vouchers have potential use as evangelistic tools.
"These are allegations we've always raised, that part of the character of these schools is the effort of converting and proselytizing children," says Steve K. Green, legal director for Americans United for Separation of Church and State. "But we haven't hung our hat on it because, to be honest, that's what a lot of parents want."
The suit was struck down July 31 by the Franklin County Common Pleas Court, but it is pending before the Ohio Court of Appeals.
The groups opposing the plan, including Americans United, the American Civil Liberties Union, and the National Education Association's Center for the Advancement of Public Education, say they expect the appeals court to rule before the next school year. For this school year, at least, the first school-voucher program to include religious institutions will continue.
The pilot program is directed at low- and moderate-income students from kindergarten to third grade. The vouchers, which cover $2,500 or 90 percent of tuition, whichever is less, may be used through the eighth grade. Of the 49 participating private schools, 80 percent are religious.
"This threatens the separation of church and state because it ends up funding explicitly religious education," says Green. "We're optimistic that it will be struck down."
Voucher advocates claim parental choice negates any concern for direct financing of religion with tax dollars.
"It's not the state choosing to send the person to a religious school," says Richard Komer, a lawyer with the voucher proponent Institute of Justice. "It's the parent's choice, and that makes it more like higher education, where there are Pell grants and federally funded student loans. In some cases, you can become a minister on federal dollars."
LOOKING ELSEWHERE: These concerns have tempered educational reforms in other locations, including Milwaukee's voucher program, as well as a September proposal from Cardinal John O'Connor and New York Mayor Rudolph Giuliani to send 1,000 public-school students to Catholic schools. In both cases, advocates of the plans have had to turn to private donors instead of tax dollars for financing.
In Milwaukee, organizers hope to raise $4 million to pay for half the amount of scholarships for parents who wish to send their children to private schools. Last year, the Wisconsin Supreme Court partially suspended Milwaukee's $4.6 million voucher program because of its inclusion of religious schools (CT, Oct. 23, 1995, p. 78). When the program expanded in August to 15,000 from 1,500 students, a circuit court judge again rejected an effort to include religious schools.
After New York Schools Chancellor Rudy Crew expressed concerns that the plan endorsed by O'Connor and Giuliani would be unconstitutional if bankrolled with public funds, the mayor's office began looking for private support. Within days, Merrill Lynch pledged $250,000 toward the $2 million program.
The New York plan will be available to families of children in the bottom 5 percent of their classes, but the board of education says it will not decide which students are eligible.
SCHOOLS' SAD STATE: Voucher programs are controversial enough even without the church-state issue. However, an issue that is not highly contested is the sad state of Cleveland's schools. Parents of 6,000 children applied for the 2,000 available slots in the voucher test program.
Last year the public schools were placed in state receivership, having run out of money in the middle of winter. The system is $153 million in debt, with its facilities in desperate need of repair.
According to Widner, the quality of education is so bad that, before he heard about the voucher program, he was planning to keep his children at home. "All last year, my daughter's [kindergarten] class worked on the ABCs. They stopped at the Ws. They spent the whole year on the alphabet and didn't even finish." Widner's other daughter, Stacey, now in kindergarten at Westside Baptist, is learning early reading skills.
"Public education has its faults, especially in the inner cities" says Ron Marec, president of the Ohio Federation of Teachers. "Any kid who finishes high school in an urban setting is a hero." But Marec disagrees that giving some parents money to send their children elsewhere will do much to solve the problem.
"Right now the program is limited to at-risk kids, but once you establish the precedent, the cap will come off," he predicts.
Even voucher advocates admit the program will eventually affect the resources going to improve public schools. "In one sense, it's true that the money will be less, and that's in the total amount to public schools," says Komer. "But in terms of per capita spending, it's false. Two thousand fewer kids means either classes shrink or teachers get laid off."
While school-choice advocates claim their programs will force public schools to become more competitive and thus, better, detractors such as Komer say that all the program is likely to do is drain resources and students who are motivated to perform well.
Last Updated: October 10, 1996
Have something to add about this? See something we missed? Share your feedback here.
Our digital archives are a work in progress. Let us know if corrections need to be made.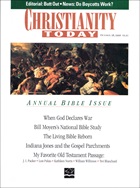 This article is from the October 28 1996 issue.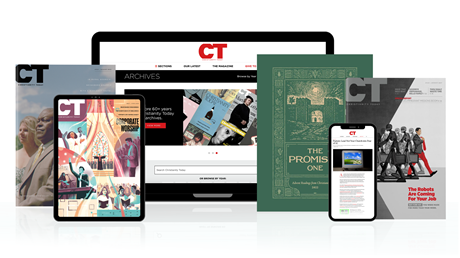 Subscribe to Christianity Today and get access to this article plus 65+ years of archives.
Home delivery of CT magazine
Complete access to articles on ChristianityToday.com
Over 120 years of magazine archives plus full access to all of CT's online archives
Subscribe Now
Voucher Opponents Vow to Gut Cleveland Program
Voucher Opponents Vow to Gut Cleveland Program