During the last several years, evangelicals have engaged in numerous initiatives in racial reconciliation, causing even the most jaded observers of race relations in the movement to take notice. The Southern Baptist Convention repented for its "sin of racism." The National Association of Evangelicals and the National Black Association of Evangelicals (NBEA) took significant steps toward healing their historic rift. Two Pentecostal denominational associations—one white, one black, which had originally split a hundred years ago—merged. Promise Keepers (PK) made its "sixth promise," which focuses on racial reconciliation, the movement's priority for 1996.
As a Latino journalist reporting on racial issues in the church for the past 13 years (see, for instance, CT, "The Myth of Racial Progress," Oct. 4, 1993), I have never seen racial awareness in the evangelical church on the scale we witnessed these last couple of years. And for that we should feel encouraged.
At the same time, this progress raises the stakes for evangelicalism. If the movement fails to convert these high-profile actions into true reconciliation—a state where nonwhites experience real equality and acceptance—race relations could actually worsen in the church. Already there are rumblings among black Southern Baptists and members of the NBEA that structural changes have stalled and they are going back to "business as usual." As Latinos say, Entre el dicho y el hecho, hay mucho trecho—between words and deeds there's much road to travel. The toxicity of past promises gone sour is still high among African Americans, Latinos, Asians, and Native Americans.
What will it take to experience true reconciliation? Good intentions are not enough. For example, a large, white church in Chicago was surprised when their conciliatory efforts backfired. The church had bought large blocks of tickets to give to black and Latino churches so their members could attend the summer 1996 pk rally at Soldier Field. At a prerally meeting, several black pastors angrily denounced the move as patronizing. "We can buy our own tickets!" one said.
The exchange of warm fuzzies won't do, either. For instance, when the nearly 70,000 men present at the Chicago pk rally were asked by the emcee, "Gentlemen, why are we here?," they shook the stadium with shouts of "To break down the walls!" But racial reconciliation involves more than a pep rally. Stadium-induced pledges will only be an exciting first step when something substantive follows.
Does the white Promise Keeper want-ing to hug me with reconciling fervor take into account that he may support immigration policies that make Latinos—whether U.S.—born, legal immigrant, or undocumented—feel scrutinized every time they go to the doctor or take a child to school? that many Latinos could end up on the streets once welfare reform goes into full effect at the city and neighborhood level? that crackdowns on drugs are disproportionately applied to communities of color? that English-language-only initiatives create a climate where the desire to inculcate in my daughter my language and culture is seen as un-American? The next step for racial reconciliation needs to include rethinking the social and political issues that divide and exasperate our communities.
Many white evangelicals will be shocked to hear that the 8 million-member National Baptist Convention, U.S.A. (NBCUSA), the largest African-American denomination in the United States, is calling for its members to refrain from supporting Billy Graham's California crusade. After all, it was Graham who refused to preach to segregated audiences early in his career. And recently he was quoted in Parade magazine, saying: "We must do all we can to eliminate racism, hunger and homelessness." But the nbcusa chides Graham for not supporting affirmative action, which they believe has been effective in providing equal opportunity to thousands of minorities and women. Also, they are upset that Graham, who declared himself a Democrat in the Parade article, received a much-publicized visit from Sen. Jesse Helms, the arch-conservative Republican from Graham's home state of North Carolina, in the waning days of Helms's dogfight re-election campaign against Harvey Gantt, an African-American candidate (a race that Helms narrowly won).
Racial reconciliation does not mean that evangelical whites have to vote for a certain party or candidate, but it does demand that they assess and speak out about how the issues and positions of candidates affect minority communities.
Whites also need to assess how their collective actions will be interpreted by communities of color. For instance, I believe pk should cancel its planned march on Washington this year if it cannot ensure it will muster more than a token minority representation. Otherwise, the sight of nearly one million white, conservative religious males marching on the capital mall will strike fear in communities of color already feeling under assault by Washington's policies.
I believe the road to true reconciliation will involve whites coming on our turf, eating our food, listening to our music, and being uncomfortable as they experience faith, history, and culture through our eyes. It is not enough to come in as a tourist who returns home with souvenirs and a pen pal but rather as someone who has come to be among us.
Also, the glass ceiling must be shattered. As long as people of color are not in decision-making positions in churches, parachurch organizations, seminaries, and Christian publications, true reconciliation cannot be complete. This, more than any other issue, has undermined racial progress in the evangelical movement. "They talked the talk, but when it came to sharing the power there was a brick wall," says Bill Pannell of Fuller Theological Seminary. Shared power would be proof of the dominant culture truly treating us as equals.
CHRISTIANITY TODAY itself struggles with employment of minorities. The magazine has come a long way since the days when CT coeditor Frank Gaebelein's dispatches from Martin Luther King's marches in the South went unpublished for fear of giving the impression that civil rights should be part of the Christian agenda. However, despite some short-lived breakthroughs, CT's editorial staff is again all white. This, of course, is not atypical. According to a recent study, only 8 percent of employees at 25 of the largest evangelical organizations is nonwhite, less than half that of the secular workplace. This is an appalling statistic given that nonwhites constitute over 30 percent of the U.S. population (a percentage that will exceed 50 percent in the next century), and the fastest-growing evangelical churches are not white.
Whites need to recognize that racial reconciliation is not just the right thing to do; it is good for whites as well. During the pk pastors conference at the Georgia Dome last February, a Latino pastor commented, "They can pat me on the back and clap for me, but I think this is helping whites more than it is helping me right now," as white pastors wept in repentance for their racism. I suspect that whites are subconsciously recognizing their need for their brothers and sisters of color.
Minority leaders such as Manny Ortiz, Samuel Solivan, and Malcolm Newton are not speaking at evangelical gatherings just to put a black or Latino face on a white event. Their very messages, geared toward mostly white audiences, are defined specifically through their unique cultural grids. Minorities have a "bottom up" theology that sees Scripture from the perspective of oppression, marginality, and community. For the seemingly bashed and besieged lone-ranger white male, this message suddenly satisfies a new hunger.
Minorities have long been learning from white Christians. We have learned their hymns, read their books, practiced their theories. But it is time for whites to recognize they can benefit from minority perspectives on life and faith. If whites do learn from minority Christians, this will enrich, embolden, and strengthen the whole church. The shift from whites saying, "What can I do for you?" to "I need you" would signal that perhaps words and deeds are starting to come together.
-Journalist Andres Tapia is a regular contributor to CHRISTIANITY TODAY. His reports are also carried by the Pacific News Service.
February 3, 1997 Vol. 41, No. 2, Page 54
Have something to add about this? See something we missed? Share your feedback here.
Our digital archives are a work in progress. Let us know if corrections need to be made.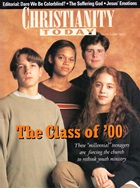 This article is from the February 3 1997 issue.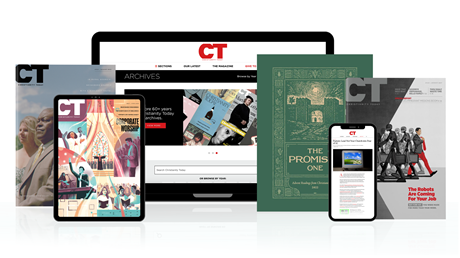 Subscribe to Christianity Today and get access to this article plus 65+ years of archives.
Home delivery of CT magazine
Complete access to articles on ChristianityToday.com
Over 120 years of magazine archives plus full access to all of CT's online archives
Subscribe Now
Racial Reconciliation: After the Hugs, What?
Racial Reconciliation: After the Hugs, What?