Facing East: A Pilgrim's Journey into the Mysteries of Orthodoxy,by Frederica Mathewes-Green (Harper San Francisco, 224 pp.; $20,hardcover). Reviewed by John Wilson.
In "Welcome to the Next Church," a widely discussed cover story in theAtlantic Monthly (August 1996), Charles Trueheart reports on a "distinctlyAmerican reformation of church life, one that transcends denominations,"though it is largely a Protestant phenomenon. In churches across the country,Trueheart writes, "Centuries of European tradition and Christian habit aredeliberately being abandoned, clearing the way for new, contemporary formsof worship."
Yet even as tens of thousands are flocking to the Next Church, a modestcountermovement is under way: what might be called the Rediscovery of Tradition.It too grows out of dissatisfaction with the status quo in mainline andevangelical Protestantism, but instead of prescribing a radical dismantlingof tradition it invites a recovery of lost riches.
In February 1993, Fr. Gregory Mathewes-Green, for 15 years an Episcopal priest,led the first service of Holy Cross Antiochian Orthodox Mission of Catonsville,Maryland, just outside Baltimore. His congregation consisted of his wife,Frederica, their three children, and a handful of other converts from theirEpiscopal parish who joined them in the move into the unfamiliar world ofEastern Orthodoxy. Two years later, in February 1995, Frederica Mathewes-Green(writer, columnist, npr commentator, and a frequent contributor toCHRISTIANITY TODAY) began keeping thejournal that became this book. Here, following the Orthodox liturgical calendar,she chronicled a year in the life of Holy Cross Mission and, along the way,reflected on the surprising works of grace that brought her and her husband(Gary to his spouse) to this unexpected place.
Is this, then, a "book about Orthodoxy"? Yes and no. In the last issue ofCHRISTIANITY TODAY (see "Why I'm NotOrthodox," CT, Jan. 6, 1997, p. 33), Daniel Clendenin presenteda sympathetic yet critical Prostesant introduction to the history and theologyof Eastern Orthodoxy. (For a more extended treatment of these themes, seeClendenin's book Eastern Orthodoxy: A Western Perspective. ) In contrast,Facing East vividly conveys from the inside the everyday practiceof Orthodox believers. Why are Orthodox churches bestrewn with icons? Whyis there so much kissing in their services? Why do they practice closedCommunion? These and many other questions are answered in Facing Eastfrom the perspective of a recent convert for whom—after her initial reluctanceis overcome—everything about Orthodoxy is fresh and wonderful.
So, yes, by all means, Facing East is a book about Orthodoxy, writtenwith the intent not only to inform but also to attract potential converts(about which more below). As soon as we have said that, however, we haveto begin hedging. Again and again Mathewes-Green emphasizes the diversitythat exists within Orthodoxy—not with regard to the fundamentals of thefaith, but in countless other ways. Holy Cross, a church made up almost entirelyof converts, is very different from a typical "cradle Orthodox" congregation.
Facing East is about a specific group of people at a specific timein a specific place; it does not pretend to offer a comprehensive surveyof "Orthodoxy today." In these pages you will meet the parishioners at HolyCross, including the author's family, and assorted far-flung friends. Andby the time you have finished the book, you will feel you've come to knowthese people well. (This is the best portrait of a congregation I have readsince Samuel Freedman's wonderful Upon This Rock: The Miracles of a BlackChurch. )
It is this very specificity, in fact, that makes Facing East muchmore than a "book about Orthodoxy." It is a book about the church, aboutthe nature of worship, about the transmission of faith. It is an idiosyncraticspiritual autobiography that belongs on the same shelf with C. S. Lewis'sSurprised by Joy, Dorothy Day's The Long Loneliness, and ThomasMerton's The Seven Storey Mountain. But always these concerns areincarnationally rooted in the mundane, the incongruously particular: "HolyWeek is 501 pages long," one entry opens, with a characteristic flourish:
My husband's Greek-English prayerbook begins with Palm Sunday evening, but the week actually starts the day before, Lazarus Saturday, when we commemorate the raising of Jesus's friend as a foreshadowing of Pascha [the Orthodox Easter]. Some parishes will anticipate Lazarus Saturday with a service Friday evening. That's the Orthodox way: can we add a few more icing roses to the top of this cake?
The journal form is just right. Each of the 50 chapters is keyed to a specificday in the Orthodox year. This structure anchors the book to God's greatredemptive work, whether the season be Lent or Pentecost. But it also createsa format that is perfectly suited to Mathewes-Green's gifts as a writer.Each entry poses a challenge: Here are the scattered particulars of a day.What will you make of them? The journal unfolds with the sureness and playfulnessand delightful unpredictability of a jazz improvisation.
So, for example, chapter 31, "Elevation of the Holy Cross, Mental Darkness,"dated Wednesday, September 13, opens by talking about the Orthodox year,which begins on September 1 rather than January 1, and then about the feastof the Elevation of the Holy Cross, which falls on September 14 but is celebratedthe night before. As the worshipers line up to prostrate themselves and kissthe cross, Mathewes-Green notices that Jared, an autistic boy in thecongregation, is unusually agitated, and she helps the boy's father with him.
That moment, set in the context of a meditation on the cross, leads to thoughtsabout mental illness, which "seems to change the self in a way that bodilysuffering does not." All around the room where they worship, she observes,there are signs of mental illness. The building, once a schoolhouse, is nowan adult daycare facility for people with psychiatric disabilities. Theyhave had an art contest, and pinned on the wall are their paintings, withtitles like "Crazy Box," "Eye of the Storm," "In the Middle of Nowhere,""St. Maria of Squirrel." A striking self-portrait is ripped and crumpledat the bottom ("I imagine it had to be rescued from the artist"):
What a lost place this is, in the middle of nowhere, in a crazy box, in the eye of the storm. Can God reach them? Though we go to the uttermost parts of the sea, he can find us there. But when we go to the uttermost parts of our minds it is much farther. And we take our very selves along for the ride.
No saccharine optimism, but there are surprises in store. Mathewes-Greenjumps from the paintings to a story from her husband's sermon the previousSunday, about the Nobel Prize-winning Japanese novelist Kenzaburo Oe andhis son, Hikari, who was born with severe brain damage. Doctors advised Oeto let the baby die. He didn't, and the son, improbably, has grown up tocompose music that is at once hauntingly beautiful and heart-rendingly sad.And so the entry concludes:
The soul wailing in darkness cannot be comforted with words; the father's overbrimming heart can in no way reach his son. But God hears, and God knows. How feeble our connections to each other in this life, impaired by sin or sickness or the dazzling darkness of mental pain. But in His light there is no darkness at all; our connections, tenuous and hazy now, will one day be full and free, on that day when the shadows flee away.
I don't know about you, but I was crying by the time I finished that page.This book will move you that way.
I have to add that I was also moved, on occasion, to throw the book downin exasperation, sometimes at a bit of Protestant-bashing (these momentsare few, but they are the weakest in the book), sometimes at the credulitywith which the author has embraced everything Orthodox. By the time I reachedthe epilogue, where Mathewes-Green tells us how the women at Holy Cross haveadopted the practice of wearing headcoverings during worship ("we found thatwearing a headcovering felt appropriate, respectful, and helped focus ourattention in worship"), I was sighing with recognition. Where had I heardall this before? In the Baptist and Bible churches I grew up in. They toowere convinced that they were the one true church. (We found that foldingchairs felt right and seemed to keep us from getting too comfortable.) Butat least there was no talk of holy water and weeping icons.
You don't have to be flirting with Orthodoxy, though, to be thankful forthis journal, so full of life and so radiant with God's love. When in thecoming year I want to give someone a book that shows what it means to bea Christian in these strange times, I will pick up another copy of FacingEast.

Short Notices: Black History Month
Soujourner Truth: A Life, a Symbol
Nell Irvin Painter
Norton
370 pp.; $28,
hardcover
This biography is both a compelling narrative of the life of the itinerantpreacher, abolitionist, and feminist Sojourner Truth—born in about 1797,died 1883—and a study of the way in which historical figures are transformedinto symbols.
Sojourner Truth, as Nell Irvin Painter remarks, is "one of the two most famousAfrican-American women of the nineteenth century" (the other being HarrietTubman). Truth's suffering as a slave (in New York, not in "the mythic Southwe associate with American slavery"); her passionate, heterodox, Spirit-filledChristianity; her invention of herself as a public speaker—all this andmore Painter recounts, conducting in the process a scrupulous examinationof the use and misuse of historical evidence. The biographer brings her ownideological baggage to the telling, but her book is nonetheless indispensable.

The Color of Water: A Black Man's Tribute to His White Mother
James McBride
Riverhead Books
228 pp.; $22.95, hardcover; Berkley, $12, paper
Growing up in the Red Hook Housing Projects in Brooklyn, and later in SaintAlbans, Queens, James McBride and his 11 brothers and sisters wondered whytheir mother, Ruth, looked so different from the mothers of their blackneighbors. She dodged questions about her family, her past, herself. Notuntil he was well into adulthood did James McBride—writer, composer,saxophonist—learn his mother's secret.
Born in Poland in 1921, the daughter of an Orthodox rabbi, she emigratedwith her family to Virginia. Her father sexually abused her, and when sheleft home, she left behind her Jewish identity as well. Rachel Shilsky becameRuth McBride, the wife of a black Baptist minister in Brooklyn and herselfa devout Christian. The story of her life and the family she raised isincredible, inspiring, and utterly believable—a tribute to her son's giftsas a chronicler.

The Norton Anthology of African American Literature
General editors, Henry Louis
Gates Jr., and Nellie Y. McKay
Norton
2,665 pp.; $39.95 until March 1997, $49.95 thereafter; hardcover
Yes, this hefty volume is intended primarily for classroom use, but it isalso for amateur readers. Put it in the stack beside your bed (and get yourcopy before the price goes up). For starters, try Gwendolyn Brooks's poem,"The Chicago Defender Sends a Man to Little Rock."
February 3, 1997 Vol. 41, No. 2, Page 60
Have something to add about this? See something we missed? Share your feedback here.
Our digital archives are a work in progress. Let us know if corrections need to be made.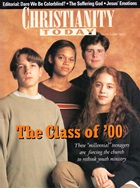 This article is from the February 3 1997 issue.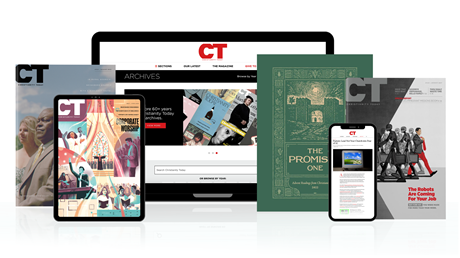 Subscribe to Christianity Today and get access to this article plus 65+ years of archives.
Home delivery of CT magazine
Complete access to articles on ChristianityToday.com
Over 120 years of magazine archives plus full access to all of CT's online archives
Subscribe Now
Sailing to Byzantium
Sailing to Byzantium