C. S. Lewis: A Companion and Guide,
by Walter Hooper (Harper San Francisco, 940 pp.; $40, hardcover);
Surprised by Laughter: The Comic World of C. S. Lewis,
by Terry Lindvall (Thomas Nelson, 422 pp.; $22.99, hardcover);
The Man Who Created Narnia: The Story of C. S. Lewis,by Michael Coren (Eerdmans, 140 pp.; $20, hardcver);
Not a Tame Lion: The Spiritual Legacy of C. S. Lewis,by Terry W. Glaspey (Highland Books, 243 pp.; $12.95, hardcover);
C. S. Lewis Index: Rumours from the Sculptor's Shop,compiled and edited by Janine Goffar
(La Sierra University Press, 678 pp.; $34.95, hardcover). Reviewed by David C. Downing, who teaches English at Messiah College and Elizabethtown College. He is the author of Planets in Peril: A Critical Study of C. S. Lewis's Ransom Trilogy (University of Massachusetts Press).
It has ceased to be remarkable how many people read books by C. S. Lewis. What has become remarkable is how many people write books about C. S. Lewis. Commentators in the eighties used to quip about the burgeoning of Lewis studies into a "cottage industry." In the nineties, the industry has outgrown the cottage. By 1998, the centennial of Lewis's birth, the number of books and dissertations on Lewis will have already surpassed one hundred.
Lewis penned (literally—he never learned to type) nearly 40 books in his lifetime, and another 15 collections of his essays, letters, and poems have appeared since his death in 1963. By 1990 there were three major biographies of Lewis, five collections of reminiscences, six surveys of his fiction, with another half-dozen books devoted specifically to the Chronicles of Narnia. Added to this were at least 15 general introductions to his life and thought, plus another 15 books on specialized topics such as Lewis and the Inklings, Lewis and the Roman church, or Lewis as a social thinker.
At least 20 new books on Lewis have appeared so far in the nineties, with as many recent titles coming from general trade publishers and university presses as from Christian booksellers. We now have a fourth biography, a seventh book on the Narnia Chronicles, as well as book-length studies of the Ransom trilogy, Till We Have Faces, and The Pilgrim's Regress. Readers who feel daunted by the sheer quantity of new books appearing on Lewis can at least take heart in the generally high quality of recent additions.
Among the books newly published, the most substantial (in every sense of the term) is Walter Hooper's 940-page C. S. Lewis: A Companion and Guide. Hooper's guidebook is a whole reference shelf on Lewis between two covers. It includes a 120-page biographical essay; a detailed survey of Lewis's books, including backgrounds, summaries, and reviews; alphabetically arranged essays on Lewis's key ideas; directories explaining Who's Who and What's What in Lewis's life and books; and a comprehensive bibliography of Lewis's writings.
Hooper has undertaken a monumental task in producing this resource, and he has succeeded admirably. It seems an odd compliment to pay a 940-page book, but the Companion is notable for its conciseness. I would recommend Hooper's judicious and compact summary of Lewis's life over A. N. Wilson's self-indulgent and error-strewn biography; and I would recommend Hooper's 150-page discussion of the Chronicles over any of the books now out on Narnia (with the exception of Peter J. Schakel's excellent Reading with the Heart and Paul F. Ford's indispensable Companion to Narnia ).
Hooper's knowledge of Lewis's writings (both published and unpublished) is unsurpassed, and he has chased down a thousand details to fill in the gaps left by the texts. He offers here something more than a reference work. This readable volume seems to reflect a lifetime of meditating on everything written by Lewis and about him, of talking to those who knew Lewis, and of ruminating upon his own conversations with Lewis during their brief acquaintance. Hooper is best known as one of Lewis's literary executors and as an editor of his posthumous works. But in this volume Hooper provides what may be his most valuable contribution yet.
Upon picking up Surprised by Laughter: The Comic World of C. S. Lewis, one may wonder how author Terry Lindvall could produce a 422-page book out of memorable Lewis one-liners. But the book's scope is broader than its title and subtitle suggest. Lindvall, the president of Regent University, builds his analysis around the four sources of laughter described by Lewis in The Screwtape Letters: joy, fun (or play), the joke proper, and flippancy. Under these general headings, Surprised by Laughter surveys the insights of Lewis (and of a good many other authors) on topics as diverse as generational humor, joy amid suffering, music and dance, wordplay, and sex and marriage.
The least expectation one might have about a book on joy and laughter is that it should be enjoyable, and Lindvall has fulfilled his obligation in this regard. Recognizing that dissections of humor can easily become arid and humorless, Lindvall presents his analysis in sprightly prose and wisely lets Lewis speak for himself on most topics, drawing frequent parallels from G. K. Chesterton and a host of other authors, from Aristotle to Lewis Carroll.
The frequent excursions into the life and writings of Chesterton might almost be collected into a separate monograph. Whether readers will find these to be tantalizing supplements or mere tangents may well depend on how they respond to Chesterton's eccentric genius. Readers may also feel that, in some passages, the quotes and anecdotes come in such rapid succession that the thread of the argument is obscured by so great a cloud of wits. But there is no denying that Lindvall has read deeply in Lewis and widely in other authors, and that he presents his findings in a study that is at once thoughtful and zestful.
Less ambitious Lewis books to appear recently are Michael Coren's The Man Who Created Narnia and Terry W. Glaspey's Not a Tame Lion, both of which provide serviceable introductions. Though both allude to the Chronicles in their titles, neither is a specialized study of the children's stories, but rather a basic overview of Lewis's life and writings. Coren's book includes 64 black-and-white photographs that will be of interest to new readers, though familiar to those who have consulted Lewis's biographies. Glaspey's book begins with an unfortunate first impression, giving the wrong birthdate for Lewis in its opening Chronology section. That date is correctly given in the text, however, and Glaspey summarizes Lewis's dominant ideas with grace and clarity.
A useful new reference for scholars or for browsers is the C. S. Lewis Index. With nearly 14,000 alphabetical entries, this book combines elements of a topical index and a concordance, covering 15 of Lewis's best-known nonfiction works. Whether one is hunting for a particular quotation or sampling Lewis's thoughts on a given subject, this resource may quickly become one of the most well-thumbed on the bookshelf.
The spate of recent books may leave readers wondering if there is anything new under the sun in Lewis studies. I believe there could be. For one thing, the "definitive" biography on Lewis has yet to be written, one that explains more fully how one of our century's most influential Christian minds and eloquent prose writers spent his teens and twenties as a spiritually bemused atheist fretting over his destiny as a poet. (Lewis's friends joked that his own account, Surprised by Joy, should be dubbed "Suppressed by Jack.") There is also some important work to be done on Lewis's enduring contribution as a literary and cultural critic. Then too, in any subject, the best books have a way of carving out a new niche for themselves, making us wonder how we ever got along without them.
Some students of Lewis have whimsically suggested that we celebrate the centennial of his birth by declaring a moratorium on new books about him. But as long as interest remains so high, the steady stream of new works is certain to continue. These may best serve their purpose if they send readers back to Lewis's own writings for more careful and informed study. In consulting secondary sources on Lewis, one sometimes gets a sense of lingering too long over the menu when you could be savoring the feast.
February 3, 1997 Vol. 41, No. 2, Page 66
Have something to add about this? See something we missed? Share your feedback here.
Our digital archives are a work in progress. Let us know if corrections need to be made.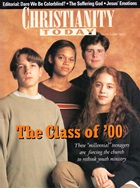 This article is from the February 3 1997 issue.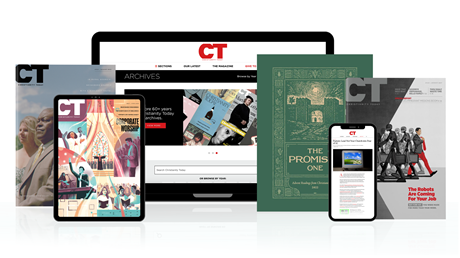 Annual & Monthly subscriptions available.
Print & Digital Issues of CT magazine
Complete access to every article on ChristianityToday.com
Unlimited access to 65+ years of CT's online archives
Member-only special issues
Subscribe
Jack is Back
Jack is Back