Churches in central Africa's Great Lakes region are struggling to keep their communities intact and maintain Christian ministry as wanton violence meted out by insurgent armed groups scatters the faithful across eastern Zaire, Burundi, and Rwanda.
Eastern Zaire is the center of Africa's most recent carnage. Trouble already began brewing there in 1994 when 1.2 million Rwandan Hutus streamed over the border as refugees in the wake of a civil war and a ruthless killing spree, claiming the lives of more than 500,000 Tutsis and moderate Hutus in their country.
But events took a radical turn last October when the governor of Zaire's south Kivu Province ordered the expulsion of the Banyamulenge, a group of 300,000 Tutsis. Although most of them had been in Zaire for 200 years, they were deprived of Zairian citizenship in 1981 and suffered discrimination and harassment. In October, fighting broke out between Zairian government troops and Banyamulenge rebels, who have since grown in number and have won a series of military victories.
Massive migration, involving hundreds of thousands, has taken place in recent months as refugee camps in eastern Zaire empty and Rwandan Hutus return home to an uncertain fate. The entire region is in a state of flux. War and social upheavals have led to major disruptions for churches in the region's hardest hit countries: Zaire, Rwanda, and Burundi.
CHURCHES SCATTERED: As ethnic unrest grips the region, church leaders and members have repeatedly taken flight, leaving their homes to hide in the bush. Many Protestant pastors and Catholic priests have fled their countries altogether, leaving a leadership crisis behind.
Stephen Bamoleke Ruvamwabo, coordinator of the Peace and Justice Department at the Nairobi-based Association of Evangelicals in Africa (AEA), says, "Some of them are still in the bush, and others are in Uganda."
Ruvamwabo, a Zairian Baptist pastor, told CT that life has returned to normal in the key eastern Zairian town of Goma. "People can go to church freely on Sunday and worship, but the question we hear is, What can you do to help us? People [have] lost everything."
According to veteran Free Methodist missionary Paul Dyer, most of Rwanda's pre-1994 church leadership is now either dead or in exile. Of an estimated membership of 60,000, about 30,000 were outside the country until October.
He says that, before the war, ethnic composition of the church reflected the population: most of both the leadership and general membership were Hutu, with around 15 percent Tutsi. However, following the war, the Tutsis took control—at times at gunpoint—of the general church.
But circumstances are worse in Zaire. "The Zaire church has been devastated," Dyer says. Its leadership is also in exile, and some Tutsi pastors have been killed. More than 30,000 Christians have fled to Tanzania.
PERSECUTION CONTINUES: The Great Lakes crisis has been particularly devastating to the Roman Catholic church. In Burundi, Archbishop Joachim Ruhuna was killed in September (CT, Oct. 28, 1996, p. 81). In Zaire, Archbishop Christophe Munzihirwa Mwene Ngabo was killed in October. Numerous missions in eastern Zaire have been ransacked or burned, and missionaries have been evacuated.
Two churches in Burundi were recently the sites of massacres of 300 returning Hutu refugees and another 107 civilians.
Missionaries are sometimes the only eyewitnesses to massacres and other atrocities. One Western missionary suggested that in Rwanda and Zaire, the church is viewed by Tutsis as being an accomplice in either Rwanda's genocide or Zaire's tribal discrimination. "In both of these countries, it is not a good thing to be a Christian and, especially, not to be a pastor or church leader," the missionary says.
RECONCILIATION AND THE FUTURE: Now that more than 900,000 Rwandan Hutus have returned to their country after two years of exile (CT, Jan. 6, 1997, p. 62), Christians face the hard work of reconciliation. "Every family and church in Rwanda is facing this," says Arne Bergstrom, World Relief's disaster response director. "The church in Rwanda is stunned and overwhelmed."
The AEA held multinational strategy consultations in December to encourage each country's Christian leaders to draw a national action plan to ease the regional crisis.
Despite the scope of crisis facing the church of the Great Lakes region, Ruvamwabo remains optimistic. "It is a thing that God can use to strengthen the Christian faith."
February 3, 1997 Vol. 41, No. 2, Page 82
Have something to add about this? See something we missed? Share your feedback here.
Our digital archives are a work in progress. Let us know if corrections need to be made.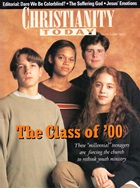 This article is from the February 3 1997 issue.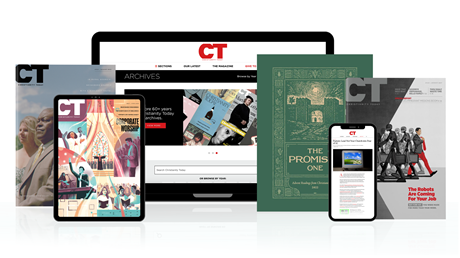 Subscribe to Christianity Today and get access to this article plus 65+ years of archives.
Home delivery of CT magazine
Complete access to articles on ChristianityToday.com
Over 120 years of magazine archives plus full access to all of CT's online archives
Subscribe Now
Zaire: Churches Grapple for Unity Amid Great Lakes Crisis
Zaire: Churches Grapple for Unity Amid Great Lakes Crisis