Lawmakers in at least 23 states this year are expected to address the controversial issue of whether unions between homosexual couples should be legally recognized. The state legislative battles have taken on new importance because of the unfolding legal drama in Hawaii over the issue.
"It looks like now or never," says David Orgon Coolidge, director of the Marriage Law Project at the Ethics and Public Policy Center in Washington, D.C. "Concerned citizens who want to get involved in the debate about marriage need to contact their state legislators as quickly as possible. Otherwise the marriage issue will be resolved without them, and they'll have to live with the results."
The already-contentious debate drew new fire in December when a Hawaii judge voided a state prohibition on issuance of marriage licenses to homosexual couples.
Hawaii Circuit Court Judge Kevin S. C. Chang ruled that the state had "failed to present sufficient credible evidence … that the public interest in the well-being of children and families or the optimal development of children would be adversely affected by same-sex marriages." Chang's decision became the first judicial ruling in the nation to allow legal homosexual marriage.
APPEAL PENDING: Implementation of Chang's decision has been suspended until the state supreme court considers an appeal, which could happen by the end of the year. Already, though, states are scrambling to deal with the potential implications of the Hawaii case.
According to legal analysts, if Hawaii begins issuing same-sex marriage licenses, then homosexual couples may travel there, marry, and return to their home states demanding recognition of the marriage and spousal benefits.
Just how individual states will handle such a scenario is uncertain. The "Full Faith and Credit Clause" of the U.S. Constitution requires states to recognize laws of other states.
However, the Supreme Court has previously ruled that marriage is a fundamental right that can be regulated differently, as long as the regulations are constitutional. For example, there have been cases where one state has refused to accept the marriage of close relatives that is legal in another state. Same-sex marriage proponents argue that constitutional equal-protection guarantees should allow homosexual marital unions.
Under the federal Defense of Marriage Act, signed by President Clinton in September (CT, Oct. 28, 1996, p. 80), individual states may not be forced to accept same-sex marriage licenses granted by other states. Sixteen states have laws refusing to recognize same-sex marriages. Measures stalled or failed in at least 20 other states last year. Officials in several states have promised to recognize any same-sex marriages performed in Hawaii or elsewhere.
Over the next few years, numerous challenges are expected in state and federal court systems, although the nature of those conflicts will be determined by the laws that are adopted now.
AMENDING THE CONSTITUTION? In Hawaii, some legislators are attempting to circumvent the state supreme court by introducing a state constitutional amendment that would declare marriage an institution between a man and a woman.
If the measure—which has strong opposition in the state senate—passes both chambers this year by a two-thirds majority vote, it could be placed on the general election ballot in 1998. A constitutional amendment also could be addressed by a state constitutional convention in Hawaii.
Hawaiian religious leaders, including Catholics, evangelicals, and Mormons, have been working intensively through the courts and the legislature to prohibit same-sex marriages. "Marriage takes two sexes," says a statement released by the Hawaii Catholic Conference, the public-policy arm of the Roman Catholic church in the state. "The laws of Hawaii and the entire world recognize this fact."
The issue of expanding marriage beyond the traditional man-woman relationship has been an emotional one for religious groups. Robert Knight, director of cultural studies for the Washington, D.C.-based Family Research Council, says the Chang decision "ignored the wisdom of the ages, the will of the Hawaiian people, and ample evidence of the state's compelling interest in preserving this vital institution."
Nancy Wilson, moderator of the Universal Fellowship of Metropolitan Community Churches, the nation's only predominantly homosexual Protestant denomination, says Chang's ruling was a "moral matter" that "honors equal rights and families of choice." Wilson's denomination has been conducting same-sex "holy unions" for nearly three decades. Such ceremonies are not legally recognized.
Some observers believe the key issue in the battle is not homosexual rights, but rather social retooling that will have sweeping implications. Coolidge, of the Ethics and Public Policy Center, warns, "If same-sex marriage is legalized, any school system, nonprofit organization, company, or individual who disagrees with the new regime will be forced into an unavoidable confrontation with the American legal system."
February 3, 1997 Vol. 41, No. 2, Page 84
Have something to add about this? See something we missed? Share your feedback here.
Our digital archives are a work in progress. Let us know if corrections need to be made.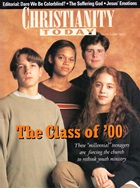 This article is from the February 3 1997 issue.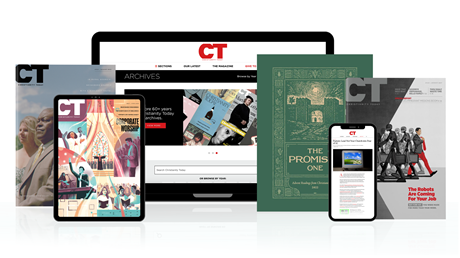 Subscribe to Christianity Today and get access to this article plus 65+ years of archives.
Home delivery of CT magazine
Complete access to articles on ChristianityToday.com
Over 120 years of magazine archives plus full access to all of CT's online archives
Subscribe Now
Homosexuality: State Lawmakers Scramble to Ban Same-Sex Marriages
Homosexuality: State Lawmakers Scramble to Ban Same-Sex Marriages