Pastors, evangelists, and scholars gathered recently in Panama City for Latin America 2000, where delegates from two dozen countries brainstormed fresh ways to evangelize Central and South America's 450 million people.
"This conference is completely different from everything that has been done in the history of the evangelical church in Latin America," says Valentin Gonzalez, director of the AD2000 movement in Latin America. Sponsored by Campus Crusade for Christ of Latin America, AD2000, and CONELA (Confraternidad de Evangelicos de Latinoamerica), the year-end conference held at the same time as Urbana in Illinois attracted 3,500 and demonstrated the growing potency of the Latin American evangelical movement.
A NEW IDENTITY: Latin American Protestantism, which has an estimated 51 million adherents and has been widely hailed as a twentieth-century success story for evangelicals, is developing greater independence and a new resourcefulness.
Ruben Proietti, executive secretary of CONELA, says the next generation has been "born not through the preaching of missionaries but through another Latino." He believes this trend has led to greater self-confidence among church leaders.
One expression of this developing identity and confidence took place at Latin America 2000's opening ceremonies. A drama built around Panamanian folk dances demonstrated the imperative to take the gospel to every ethnic group.
"Years ago you would not have seen this," Gonzalez says. "Evangelicals have more confidence to be evangelical and at the same time Latino. They don't have to be American or European."
Along with their enhanced confidence, Latin American evangelicals are taking a sober look at future challenges. "Amidst the growth there is much weakness in doctrine," Proietti says. But he is encouraged that the number of, and enrollment in, seminaries is growing.
"Ministers need more education," Gonzalez says. "Today it is not sufficient to say, 'I have a call from God to be a pastor.' The new generation is university-educated, informed, and cosmopolitan. They don't want an ignorant pastor."
Many pastors seek training in a way that meets their practical needs. "Leaders want to be trained while they are doing ministry," says Rolando Justiniano, director of Campus Crusade in Latin America.
"The theology we have inherited from other parts of the world carries the image of a theologian behind a desk," he says. "In Latin America, we are creating the model of a theologian in the field."
EXPANDING POWER: In many Latin American countries, the dramatic growth in the number of evangelicals has led to a greater respect from society at large.
In Colombia, for example, evangelical believers have increased from 27,000 in 1967 to more than 3 million today, according to Hector Pardo, president of CONELA. When Colombian lawmakers created a new constitution, he says, the evangelical influence resulted in greater freedom of religion.
But there are dangers in this newfound strength among evangelicals, according to Luis Bush, director of AD2000. He believes there is a high risk of triumphalism. "The call to the church is to serve the society, not merely in proclamation, but servanthood."
More leaders are seeking a servant role. "One challenge facing the church today," says AD2000's Gonzalez, "is the need to have more of a social presence and to be more active in the social, cultural, and civic processes of the country."
"We are not talking about triumphalism, but real transformation," Proietti says. "When salt penetrates, you see changes. When a man stops drinking, stops doing drugs, begins to respect his wife, begins to carry out social responsibilities like paying taxes, this transforms the nation."
MISSION ADVANCEMENT: One indicator of a church's level of development is whether it is a receiver or a sender of missionaries. Patricio Paredes, a missions executive, says Latin America has crossed the threshold and today is "a sender of missionaries."
"Latin America 2000 is clear proof that God has people in Latin America who both want to, and can, pay for the work of missions," says Rudy Giron, president of COMIBAM (Congreso Misionero Iberoamericano). Also, all delegates and speakers were required for the first time to pay their own way to attend the conference.
David Oltrogge, director of recruiting for Wycliffe Bible Translators in Latin America, has noticed positive changes in attitudes toward missions. "For the first time, I'm hearing that efforts to share Christ have to be done in a culturally relevant way, specifically with respect to the Amerindian groups."
However, according to Antonio Alvarez, researcher with AD2000 in Mexico, Latin American evangelicals often lack the patience needed to achieve long-term results. "The church must realize that going to the mission field will require blood, pain, and tears," he says.
Research that Alvarez has conducted for AD2000 reflects a deepening commitment of Latin American evangelicals. Based in Mexico, he charts the percentage of evangelicals in each municipality of the country. Armed with this information, local Mexican congregations are better equipped for community outreach.
"There are hundreds of municipalities in Mexico with zero percent evangelicals," Alvarez says. "Christians were made for battle. If they don't fight the enemy, they will fight each other. Our goal is to point Christians to the true battle."
February 3, 1997 Vol. 41, No. 2, Page 87
Have something to add about this? See something we missed? Share your feedback here.
Our digital archives are a work in progress. Let us know if corrections need to be made.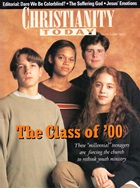 This article is from the February 3 1997 issue.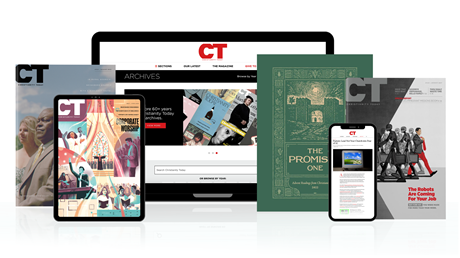 Subscribe to Christianity Today and get access to this article plus 65+ years of archives.
Home delivery of CT magazine
Complete access to articles on ChristianityToday.com
Over 120 years of magazine archives plus full access to all of CT's online archives
Subscribe Now
Panama: Latin American Protestants Gaining Sense of Identity
Panama: Latin American Protestants Gaining Sense of Identity