Bernice King was only five years old when her father, civil-rights leader the Reverend Dr. Martin Luther King, Jr., was assassinated. Today she is a 33-year-old woman who has amazed herself by following in her father's footsteps and becoming a minister. An associate minister at the Greater Rising Star Baptist Church in Atlanta, the Reverend Bernice King heads a singles ministry.
Here King speaks about the persisting racism within society and the challenge to make her father's dream a reality even in the church—topics she addressed in her recently published first book, Hard Questions, Heart Answers (Broadway). In her candid responses, you can hear echoes of her father's cadences, but the voice and the vision—inspiring and challenging—are clearly her own.
King also talks openly about her suicidal state (about a year before she accepted her call to the ministry) and her family's desire to see James Earl Ray, the man accused of killing her father, finally get a trial.
How do you view race relations in the United States more than a quarter-century after your father's death?
I think we have become stagnant. Nobody really wants to deal with the depth of the issue, nobody wants to deal with the historic pain and confusion that's associated with it.
I believe ultimately racism is a spiritual issue, and I think my father understood that. But he also understood that to create some kind of racial harmony we had to first deal with the legal barriers, the things that kept the races apart. Now that the races are together, we have to begin to do some self-examination, some identification, some calling out, some forgiving, some apologizing, some embracing, some crying—all of that, if we're going to deal with it realistically.
As the Rodney King and O. J. Simpson cases demonstrate, we haven't found real unity.
I think the O. J. Simpson case helped us realize that we cannot sugarcoat the problem and expect it to go away. It's deeper than that. These cases opened the dialogue to an extent, but it was the same old dialogue. It wasn't the dialogue of saying, "Look, we have a problem. We really need to sit down and dig into it and deal with it."
People want to dismiss the problem, just stay on the periphery. We don't want to say, "Okay, it's not about O.J.; it's about you and me, it's about them and us, so to speak." This is where we need to focus our energies.
The issue is much bigger than O. J. or Rodney King. It's about the way blacks have been mistreated throughout the years—and the misunderstandings and misinterpretations of that. There is a fear of acknowledging the problem, because acknowledging means taking responsibility, and nobody wants to take responsibility. Maybe I didn't create the initial system. But the reality is, if I've been a beneficiary in the system, and if some of the myths and some of the beliefs have been passed on, even subconsciously, to me, then there's work that I must do.
All of us have work to do—psychological and spiritual work. Even once we deal with the psychological scars, the biggest issue is going to be forgiveness from both sides. We're going to have to forgive each other, and that takes a big person, spiritually.
What is the church's role in all of this?
Until the church starts to deal with these issues and their offspring—the sexism and all the divisions that are within the church—then we certainly cannot expect society to move to the next level.
We represent God. He has placed us here and given us a commission. The role of the church is to overcome barriers. It is to create a unity. Unfortunately, the Devil has separated us and divided us. We've got to deal with divisions within the church first.
Second, we've got to deal with women in the pulpit. It's hard to deal with racism in society when there's discrimination right in the ministry. The Bible tells us that in Christ there's neither male nor female. In the flesh we realize: I'm female, I'm black, you're male, you're white, or whatever. We need to recognize that God placed those things, but he did not place those things to keep us from being able to work together, or to keep us from being able to express whatever talents and callings he places on our lives. If we don't recognize that, then we're going to restrict the work of God.
The third thing is that churches that cross racial and ethnic lines have to begin to commune and fellowship more: not just exchange pulpits one or two times a year, but hold regular retreats and workshops together. We deal with everything else in the church—poverty and sexual sins—but we don't deal with this race issue, and we don't preach enough about it. I believe God is disturbed and hurt by that.
At the same time, we cannot jump in and say, "Okay, I'm sorry; tomorrow we start brand new." It's a process. In other words, we can't skip the reality. People need to have room to express and to clarify. There's a process of undoing which needs to happen behind closed doors. I wish religious leaders would come together and just pray, seek God's face. Don't come to a round table to discuss or dissect; just come to the altar for so many days, seeking his face.
A Scripture that has always been meaningful to me is "If my people, who are called by my name, humble themselves, pray, seek my face and turn … , then will I hear from heaven, and will forgive their sin and heal their land" [2 Chron. 7:14]. "Then will I." This is an if/then proposition. God is waiting on us to do the "if" part. "If my people"—my people, the church, the body of Christ—"humble themselves."
How did you receive your call to the ministry? Were you afraid of being compared with your father?
I received it with disbelief, because I thought it was far-fetched—me being a woman and being young (I was 17). But it was like a voice spoke to me: "You're going to preach." It took me eight years to answer. I felt I needed to finish growing up. I felt I was not worthy to be a minister—my perception was that ministers were flawless people.
I was also still dealing with anger and bitterness toward God and my father and the church. Everybody, really. The impetus was, I think, my father's death and me not dealing with it as a child. I just covered it over. So when I finally faced the reality of his death, I was just angry.
At one point I came close to committing suicide. It was a pinnacle of that struggle to acknowledge a call on my life. It was like God came into the room and just shook me and spoke into me, "Don't you realize how important you are, that you have a purpose and a mission?" It was then I knew I was going to accept the call.
Suicide is not an option any more; I thank the Lord for that. No matter how bad it gets, it's always better on the other side of worse. God never leads you to a place where he will not provide a way out. I know that.
James Earl Ray, the man accused of killing your father, has been back in the news lately. What's happening?
Most people don't know that he never had a trial. He confessed, then he recanted after he confessed, but they didn't accept it. Even I didn't know that he hadn't had a trial.
We [the King family] have come out in support of him having the trial. There are a lot of unanswered questions, and he's on his deathbed. We think it's only fair, in the condition that he's in, to allow him the opportunity.
You have to understand that we were babies back then [when Ray was imprisoned]. When we got older, we were still working through our own life issues, and even our own grief issues. Now we're at a different place.
We would never want the wrong person in jail, so if he's not the assassin, that's not fair, and the actual assassin is free. We are pursuing this for the sake of truth and justice. It's time to deal with it.
Nancy Stetson is a writer living in the Chicago area.
Have something to add about this? See something we missed? Share your feedback here.
Our digital archives are a work in progress. Let us know if corrections need to be made.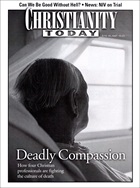 This article is from the June 16 1997 issue.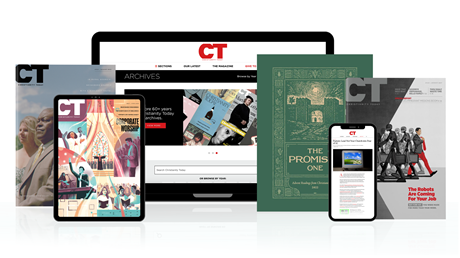 Annual & Monthly subscriptions available.
Print & Digital Issues of CT magazine
Complete access to every article on ChristianityToday.com
Unlimited access to 65+ years of CT's online archives
Member-only special issues
Subscribe
Like her dad, Bernice King has a dream
Like her dad, Bernice King has a dream