Guillermo Osorno, one of Nicaragua's best-known evangelical pastors, finished third in his country's recent presidential election, earning the newly founded Christian Way party seats in the Legislative Assembly—despite the fact that his strongest opponents seem to be those whose values he claims to represent.
Evangelical politician is largely regarded as an oxymoron in this country where politicians are thought of as thoroughly corrupt. Most evangelicals believe a Christian's place of service is in any arena other than government. Yet Osorno's party managed to garner more than 4 percent of the vote in October, behind Arnoldo Aleman of the Liberal Alliance (51 percent) and the Sandinista candidate, former President Daniel Ortega (38 percent).
The small yet significant percentage of votes cast for his party entitles Osorno's Christian Way to seats in the Legislative Assembly for Osorno and three other party members. These four seats represent the largest number of votes among 10 smaller parties. Neither of the two major parties can pass laws without this bloc's participation and support.
That translates into unprecedented political power in the hands of evangelicals in Nicaragua, but many believers here are wary. In the weeks following the election, a number of evangelicals have become disillusioned with Osorno and his party. Their reasons include his pre-election claims of a divine mandate to be Nicaragua's next president and fears of an under-the-table alliance with the Sandinista party.
FORMER ASSEMBLIES PASTOR: Osorno, 41, is a former Assemblies of God pastor who had a popular preaching ministry on the independent evangelical Waves of Light radio station, making him among the most recognized Christians in Nicaragua. He is director of La Senda min-istry, which offers Christian counseling, teaching, Bible study, and radio seminars.
He once adhered to the prevailing belief that Christians, especially pastors, had no place in government. But three years ago, Osorno explained to Christianity Today, "God dealt with me and told me that politics weren't corrupt. That which was corrupt was the men." In February 1995, he founded the Christian Way party, which seeks to bring Christian values into electoral politics.
Motivated by Nicaragua's overwhelming problems of hunger and unemployment, approaching 65 percent, Osorno says he wants to bring biblical values to the country's executive and legislative branches. Additionally, Osorno says he wants to create an economic environment conducive to foreign investment and to reconcile polarized Nicaraguans.
"At first, all evangelical leaders were against me, as well as six evangelical radio stations, but I kept going ahead," Osorno says. He estimates that only 5 percent of evangelicals voted for him. Nicaragua is around 80 percent Catholic; 15 percent of the population is composed of evangelicals.
SKEPTICAL EVANGELICALS: Some evangelical leaders are questioning Osorno's aspirations. According to Gustavo Parajón, founder of the Council of Evangelical Churches Pro-denominational Alliance, the Christian Way lacks a clear platform. Parajón notes that two smaller factions, the Bread as well as the National Justice and Strength parties, are also largely composed of evangelicals. "I don't think there's an evangelical agenda," Parajón says.
Osorno believes that his candidacy has changed attitudes among evangelicals about Christians serving in political office. "Today people realize my participation has served a purpose," Osorno says. "Many leaders say that they should have supported the party."
But there are indeed many Christian leaders who have reservations. "I'm never in favor of pastors who get involved in politics," says Freddy Zamoran, executive director of the social-relief arm of Nicaragua's Central American Mission, an organization with more noncharismatic fundamentalistic leanings.
A VOICE FROM GOD? While Zamoran's view of Osorno may be shaped by differing theological interpretations, Roberto Rojas, national Assemblies of God superintendent and Nicaraguan Evangelical Alliance president, also has his doubts about Christian Way.
Rojas describes Osorno as "a natural leader" and "a person who achieves what he proposes." While Rojas does not oppose the involvement of the politically inexperienced Osorno in government, he agrees with Zamoran in questioning controversial statements Osorno made before the election, including the candidate's indicating that God had told him he would be elected president in the first round of voting.
"Osorno said that God told him he was going to win in order to motivate his political campaign," Zamoran says. "I'm not in agreement with anybody who tries to manipulate the evangelical church."
Osorno maintains his statements have been misinterpreted. "I never said God had told me that," Osorno says. "I think God could have spoken to the Nicaraguan people, but the people didn't obey what he said. The government that the people elect is not God's fault."
But Rojas maintains that Osorno's statements broadcast on radio and television—and subsequent denials of his statements—have not been misinterpreted. "It appears he's not sure what God told him," Rojas says.
Additionally, during the campaign, many Nicaraguans questioned Osorno's failure to denounce the lack of Christian freedoms and the persecution many sectors of the church suffered during the Sandinista regime's decade-long hold on power.
"I did attack the Sandinista party," Osorno says, adding that he accepted no money from the faction. "The only one I'm allied with is Jesus Christ."
Have something to add about this? See something we missed? Share your feedback here.
Our digital archives are a work in progress. Let us know if corrections need to be made.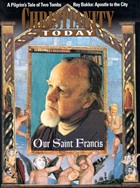 This article is from the March 3 1997 issue.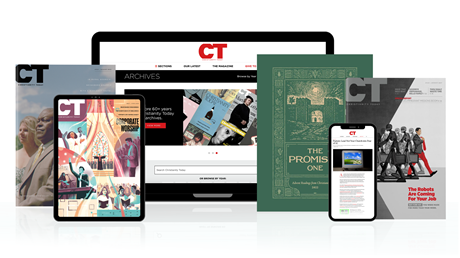 Subscribe to Christianity Today and get access to this article plus 65+ years of archives.
Home delivery of CT magazine
Complete access to articles on ChristianityToday.com
Over 120 years of magazine archives plus full access to all of CT's online archives
Subscribe Now
Nicaragua: New Evangelical Party Gains Political Power
Nicaragua: New Evangelical Party Gains Political Power