The new Russian Law on Freedom of Conscience that became official October 1 has many evangelical worshipers concerned that the government will seek to terminate their religious activities.
The new law's preamble recognizes the "special contribution of orthodoxy" to Russian history, spirituality, and culture. And it lists "Christianity, Islam, Buddhism, Judaism, and other religions" as respected traditional religions in Russia.
When the new religion law became effective, it superseded the first official act of the budding Russian democratic state, passed in 1990. The previous law, codified in Russia's constitution in 1993, allowed for complete freedom of religious practice for both Russian citizens and foreigners living in the country (see "Stepping Back from Freedom," p. 10).
The newly adopted law contains controversial limitations on religious groups that have not been active in Russia for the past 15 years. Religious and human-rights activists are protesting the law as discriminatory against "minority" confessions.
DEBILITATING RESTRICTIONS: Without legal status as a religious organization, groups cannot publish or distribute religious literature. They cannot hold worship services in hospitals, homes for senior citizens, schools, orphanages, or prisons. They cannot establish educational ministries or publish newspapers or magazines. Their clergy are denied exemption from military service.
Proponents of the law contend that the 15-year waiting period allows government authorities time to evaluate a religious group prior to granting full legal status. They claim the law is needed to protect the Russian people from the threat of "totalitarian sects."
But Vladimir Ryakovski, director of the Christian Legal Center in Moscow, says the threat of dangerous cults and totalitarian sects is exaggerated. He directly challenged the State Duma to "show me one person who was hurt."
Cole Durham, Jr., a professor at Brigham Young Law School, agrees that the threat is exaggerated and that existing civil and criminal laws already covered possible violations. Durham finds the 15-year period excessive. "If you can't do it in six months, then you probably can't do it," he says. Proponents of the law argue that giving preference to a particular religion—in this case, the Moscow Patriarchate of the Russian Orthodox Church—has been a tradition in many European countries. But no European law contains similar restrictions on other religions as Russia's now does.
LINKS TO THE PAST: The battle over religious rights, while disguised as a battle for souls, may actually be an ideological war. After the collapse of the former Soviet Union that brought down communism, Russia stood as a country without a unifying ideology, a country in search of an identity. With its 1,000-year history in Russia, some political leaders promote Orthodoxy as the link to tie Russia to the past. The atheistic Communists joined forces with nationalistic elements of the Moscow Patriarchate to enshrine Orthodoxy as Russia's pre-eminent religion in order to use the church as an ideological instrument.
According to Alexander Borisov, himself an Orthodox priest, the new freedom of religion law "was written by communists and allows them to regulate the church. They want to restore Orthodoxy as ideology and not spirituality." The law strongly favors religious bodies under the authority of the Moscow Patriarchate.
The Russian Academy of Sciences last year conducted a sociological study, concluding that a perceived religious renaissance in Russia following the collapse of atheistic ideology never, in fact, occurred. While as many as four out of five Russians claim affiliation with traditional religions, only 7 percent of the population attend a service in any church at least once a month, and only 4 percent pray regularly.
TRY, TRY AGAIN: This past summer, Russian President Boris Yeltsin vetoed the bill and returned it to the State Duma with a detailed list of where the proposed law violated the Russian Constitution (CT, Aug. 11, 1997, p. 61). A 1995 version was also vetoed (CT, Feb. 5, 1996, p. 104).
For this bill, Yeltsin ordered that a committee work out a compromise acceptable to leaders of major confessions.
Ryakovsky says that unknown "experts" prepared the second draft in secret and the Duma committee on religion never saw the draft. "They changed the placement of some articles and skipped some words in order to hide the president's concerns," he says.
Yeltsin's representative appointed to work out the compromise met separately with religious leaders and listened to their suggestions on changes that would make the bill more acceptable. Assuring them that their suggestions would be taken into consideration, he pressed them to sign a paper agreeing to the "compromise" several days before they saw a final draft.
However, when submitted to Yeltsin, the compromise included only cosmetic changes and in some ways contained more restrictions than the first draft. The bill received speedy approval in both the upper and lower houses of Parliament. Apparently believing that the confessional leaders agreed to the compromise, Yeltsin signed it into law.
"We were assured that our corrections would be taken into account," laments Vladimir Mourza, president of the Pentecostal Union. Protestant and Catholic leaders sent a letter to Yeltsin withdrawing their signatures, pointing out their objections and explaining they had been misled.
In spite of international concerns expressed to Yeltsin by everyone from Vice President Al Gore to Pope John Paul II, the law remains in effect. Russian diplomats continue to assure the U.S. government that the law will not be strictly enforced.
LOCAL ENFORCEMENT: Typically in Russia, what a law says is not as important as how it is interpreted and implemented on the local level. Russian Christian legal experts organized a committee to collect and document cases of abuse.
Within 10 days of the law's implementation, the Center for Religion and Law received reports from five regions of Russia about Orthodox priests attempting to close down Protestant churches. The Christian Legal Center received a report of a Sunday-school class that was required to have children bring notarized letters from parents giving them permission to attend. And a legally registered Pentecostal church near Moscow was denied permission to continue meeting in a rented auditorium at a local House of Culture. When the gathering moved to a nearby public park, police ordered attendees to disband.
The U.S. Helsinki Commission already has heard reports of rising intolerance. Ekaterina Smislova of the Institute of Religion and Law says the Ministry of Foreign Affairs signed an agreement with the Moscow Patriarchate to protect Russian citizens from "spiritual aggression." She testified that the Duma has been told that foreign religious organizations serve as "spies" for foreign intelligence services.
She further testified that the Minister of Public Health issued a letter to related agencies expressing concern over the effects of "sects" on the mental and physical health of Russians. The official offered to establish in cooperation with the Moscow Patriarchate special "mental correction centers" for victims.
In Moscow, Mayor Yury Luzhkov has directed municipal health authorities to create joint medical-psychological services to work with citizens "harmed by pseudo-religious organizations. "
A blatant example of Luzhkov's partiality toward the Moscow Patriarchate stands near the Kremlin—the recently reconstructed Cathedral of Christ the Savior. Luzhkov channeled hundreds of millions of dollars to complete construction of the cathedral and complex, opened in September. At the same time, Protestant churches have been denied permission to build on land already owned.
Anatoly Pchelintsev, president of the Center for Religion and Law, has taken steps to take the matter to Constitutional Court, but the case could take years.
In the meantime, Christians are searching for ways to continue their work.
For instance, the Baptist Union, which has been in Russia for 130 years, has offered assistance to missionaries in obtaining visas. And missions groups along with nationals explore the possibilities of forming centralized religious organizations together with local national Christian groups.
Have something to add about this? See something we missed? Share your feedback here.
Our digital archives are a work in progress. Let us know if corrections need to be made.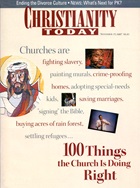 This article is from the November 17 1997 issue.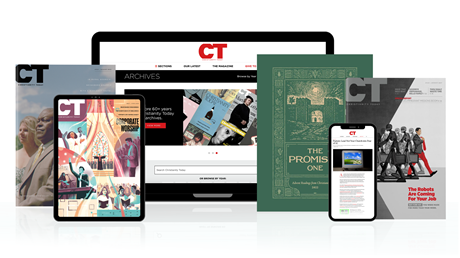 Annual & Monthly subscriptions available.
Print & Digital Issues of CT magazine
Complete access to every article on ChristianityToday.com
Unlimited access to 65+ years of CT's online archives
Member-only special issues
Subscribe
New Religion Law Fraught with Potential for Abuses
New Religion Law Fraught with Potential for Abuses