The Mall in Washington, D.C., is America's national soapbox. The long, green rectangle between the Washington Monument and U.S. Capitol has been the site of massive, historic gatherings focusing on war, abortion, and civil rights. But on October 4, Promise Keepers (PK) hopes to transform the Mall into a seedbed for national revival as the men's ministry hosts Stand in the Gap: A Sacred Assembly of Men, the largest event in its unusual eight-year history.
"The goal of Stand in the Gap is to gather a diverse multitude of men to confess personal and collective sin," says PK founder and chief executive officer Bill McCartney. "Ending racism, or being a better husband or father, begins at the cross of Jesus Christ. We hope to present to the Lord men on their knees in humility, then on their feet in unity, reconciled and poised for spiritual awakening."
Budgeted at $10 million, the noon-to-sundown event is expected to attract hundreds of thousands of men. Dale Schlafer, PK's vice president for revival and spiritual awakening, has been planning Stand in the Gap for three years. The event demonstrates the evolution of the ministry's mission: from sponsoring stadium rallies to serving as an agent of revival.
"We're in a prerevival state with little pockets springing up, but it's not a full-blown revival yet," Schlafer says. "If we would confess our sin and repent, perhaps God would ignite the church to be what he wants it to be."
Schlafer refuses to speculate how many men will attend, but he says "the first million men" will receive free Bibles, supplied by the American Bible Society. The Scriptures include an 80-page supplement covering the gathering's program of speakers, music, and prayer, along with material to be used afterward in small groups.
RACIAL IDENTITY: The Stand in the Gap vision came from PK president Randy Phillips. While driving on a Colorado highway, he says he envisioned a field filled with crying men on their knees. "It was obvious they were sorrowful, but they were looking upward and hopeful," Schlafer says. "It was clear this wasn't a stadium event."
Originally set for last fall, Stand in the Gap was postponed to avoid the presidential election and to silence accusations that PK had political rather than spiritual aims.
Some are watching to see if PK can model racial reconciliation at the Mall, the site of Martin Luther King, Jr.'s 1963 "I Have a Dream" speech, as well as October 1995's Million Man March, led by Nation of Islam leader Louis Farrakhan. Polling data showed that as many as two-thirds of the men who attended the 1995 gathering described themselves as Christians.
Carl Ellis attended the Million Man March and plans to attend Stand in the Gap. An African American who heads the Chattanooga-based Project Joseph, which equips Christians to meet the challenge of Islam, Ellis credits PK with being "the first national evangelical organization to put racism on the front burner." But he says evangelicals are playing catch-up with Farrakhan in applying religious values to issues of justice and empowerment and "speaking to the issues that are close to the heartbeat of African Americans."
"Tears and hugs and saying I'm sorry is a good first step, but for me, the question is not one of changing the hearts of individuals as [much as] it is dealing with the systems and the structures that are devastating African-American people," Ellis says.
Others are concerned that Stand in the Gap promotional material uses theocratic rhetoric citing Old Testament passages of Israel's sacred assemblies.
Eugene Merrill, senior Old Testament professor at Dallas Theological Seminary, says, "One of the fundamental mistakes evangelicals make is to confuse modern America with Old Testament Israel, as if one can take all the statements the Old Testament makes about Israel, rip them out of their contexts, and apply them to America. I hope God uses the event in a magnificent way, but I don't like it when people draw these parallels without some qualification."
Schlafer insists the event is not nationalistic. "In both the Old Testament and the New Testament, we see cycles of revival," he says. "The issue for us is that revival is something that God wants."
PK Faces a Lean Year
From 1990 to 1996, Promise Keepers experienced a stratospheric rate of growth unprecedented among evangelical parachurch organizations. But in 1997, the group's budget has come down to earth. Declining attendance at its 19 major stadium events, the Denver ministry's main source of income, has played a part in streamlining its office staff and moving to a system of regional offices rather than offices in every state.
Last year, 1.1 million men attended 22 PK stadium events, income totaled nearly $90 million, and there were almost 500 employees. PK produced new materials and launched bold new programs, such as Operation Restoration, which donated money to black churches damaged by arson, and Serve the City, which sought to enlist men in short-term urban ministry. PK's 1997 budget amounted to $117 million.
But attendance at this year's stadium events is down by about 25 percent. One reason is that many plan instead to go to Stand in the Gap, which has no admission fee, rather than a stadium rally, which has a $60 registration fee. "They're basically saying that they've been there, done that, bought the T-shirt, and worn it out," says spokesperson Steve Ruppe.
Ruppe declines to give specifics about the number of layoffs or whether the ministry will maintain its high levels of minority employment. But he confirmed that PK has decreased its 1997 budget by around $30 million. ceo Bill McCartney says the restructuring "is painful for me personally."
"The direction God is going is not always clear to us in advance," Ruppe says. "As a result, we don't operate the way a Fortune 500 company would operate."
Have something to add about this? See something we missed? Share your feedback here.
Our digital archives are a work in progress. Let us know if corrections need to be made.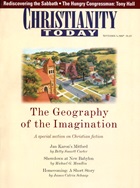 This article is from the September 1 1997 issue.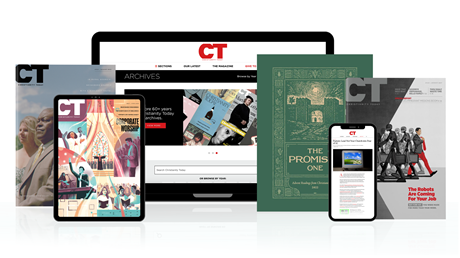 Subscribe to Christianity Today and get access to this article plus 65+ years of archives.
Home delivery of CT magazine
Complete access to articles on ChristianityToday.com
Over 120 years of magazine archives plus full access to all of CT's online archives
Subscribe Now
Seedbed for Revival?
Seedbed for Revival?