Several years ago an editor for the Des Moines Register asked me to review Martin Scorcese's film The Last Temptation of Christ, then the target of vigorous boycotts by conservative Christians. As I stood in a long queue outside the theater in midtown Manhattan, I witnessed all manner of demonstrations and endured numerous insults from the "good Christian folks" who did not want me to see the movie. As an evangelical Christian, I can attest that nothing I saw inside the theater frightened me nearly so much as what I had seen outside.
The Last Temptation of Christ eventually collapsed beneath the weight of its own pretensions (not to mention the abysmal, clench-jawed performance of Willem Dafoe in the title role), but the Religious Right has continued its desultory assault on Hollywood. And why not? The motion picture industry presents a broad target, from the mindless patter of Saturday Night Fever and Spice World to the ritual violence of Arnold Schwarzenegger, Sylvester Stallone, and Chuck Norris. Religious conservatives have become adept at sniffing out assaults on "traditional family values," even in the house of Disney.
Occasionally, however, filmmakers get it right, producing motion pictures that are morally uplifting and even theologically astute. Two recent examples are The Spitfire Grill, released in 1996, and The Apostle, just released by October Films.
The Spitfire Grill, which won an award from the Sundance Film Festival, is the story of Perchance "Percy" Talbott, recently released from the penitentiary after serving time for manslaughter, who seeks to build a new life in Gilead, Maine. Predictably, Percy's presence arouses the suspicions of townspeople, and viewers should pay special attention to the biblical character and place names. The story is rich in symbolism and sacramental theology—the hand of anointing, a loaf of bread, a jug of apple jack, the raging waters of the local river—and it offers a clear and unambiguous parable of grace and redemption.
The Apostle, written, produced, and directed by Robert Duvall, who also stars in the title role, lacks the symbolic richness and the theological sophistication of The Spitfire Grill, but it is an authentic portrayal of a Pentecostal-holiness preacher, Euliss (Sonny) Dewey—authentic, but not typical. When Sonny discovers his wife's infidelity and learns that she has also seized control of his congregation and limited access to their children, he erupts in a jealous rage against the boyfriend. "I think he might be on the road to glory this time," Sonny says to a friend as he skips town.
Sonny adopts a new identity and, in time-honored evangelical fashion, begins his own church in the relative obscurity of Bayou Boutte, Louisiana. He lures Brother Blackwell, an African-American preacher played superbly by John Beasley, out of retirement, and refurbishes an old bus, which he uses to carry folks to the church building he has fixed up on the edge of town. "I tell you what," Brother Blackwell says when Sonny first approaches him about his proposed venture, "I'm going to keep my eye on you. And the Lord keep his eye on both of us. And we all three keep an eye out for the Devil."
The refurbished bus and church building serve as metaphors for conversion, and there are conversions aplenty in The Apostle. God still fashions a silk purse out of a sow's ear; witness the life of Sonny Dewey himself, who has adopted the moniker "the Apostle E. F." for his career in Louisiana. "My knees are worn out," Sonny's estranged wife declares at one point. The movie leaves little doubt that, despite his flaws, Sonny is a man of faith and a man of prayer, and both are put to the test when local rednecks, who object to the interracial character of the congregation, threaten to destroy the church.
Janet Maslin of the New York Times describes The Apostle as a "rare display of spiritual light on screen" and "a film that can create a full, fiery, warts-and-all portrait of Sonny without reducing him to any kind of stereotype." The worship scenes alone make the movie worthwhile—the singing, the testimonies, the preaching, the conversions—which Duvall directs sparingly, even lovingly. There is a sweetness to this portrayal of holiness faith in the South.
Duvall, reared a Methodist, spent 13 years and $5 million of his own money getting this picture produced. Duvall's tenacity and his theological sensitivity by now should have attracted the attention of those who crusaded against The Last Temptation of Christ—and the evangelical community at large.
Unless films like The Apostle succeed, other worthy motion pictures stand little chance of being produced. That leaves us only with the drivel of violence and sex and vacuousness that Hollywood regularly purveys. I would hope that the mailing-list muscle that conservative Christians regularly flex as an opposition force could be exercised here for more positive ends.
Randall Balmer is American religion professor at Columbia University.
Have something to add about this? See something we missed? Share your feedback here.
Our digital archives are a work in progress. Let us know if corrections need to be made.
This article is from the April 6 1998 issue.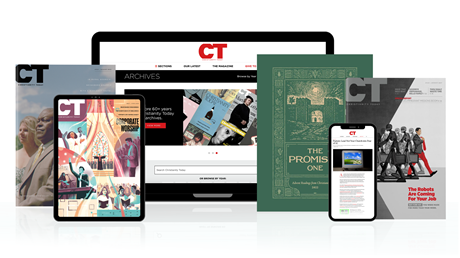 Subscribe to Christianity Today and get access to this article plus 65+ years of archives.
Home delivery of CT magazine
Complete access to articles on ChristianityToday.com
Over 120 years of magazine archives plus full access to all of CT's online archives
Subscribe Now
Hollywood's Renegade Apostle
Hollywood's Renegade Apostle