Evangelical leader T. Edward Kofi has had an eight-year string of tragedies since the outbreak of civil war in Liberia. He escaped to Sierra Leone after soldiers targeted him for elimination. Three of his seven adopted children have been murdered in the fighting. His oldest son drowned. Rebels captured his oldest daughter and held her hostage for 18 months. He sustained fractured vertebrae in a plane crash. Rebels fatally shot his mother in the back. Armed soldiers looted his home and commandeered his ministry headquarters.
The Joblike list of violence and health-related afflictions goes on, but the 44-year-old Kofi is not looking back. Instead, he is energetically supervising African Christian Fellowship International (ACFI), an independent indigenous ministry he founded in 1986. Kofi oversees the work of 705 full-time volunteer pastors, teachers, doctors, and nurses who evangelize tribes, aid refugees, plant churches, help orphans, and establish schools. ACFI has started 200 congregations, not only in Liberia, but in Sierra Leone, Ghana, Guinea, and Cote d'Ivoire.
The work has persisted despite the tumultuous civil war that left 200,000 dead and 1 million displaced. The mayhem culminated with the destruction of the capital Monrovia—including churches and missions—by warring factions two years ago (CT, June 17, 1996, p. 60). Although rebel-turned-president Charles Taylor has restored some semblance of order, "there still is tremendous insecurity," Kofi says.
MINISTERING AMID CHAOS: In 1990, Kofi's hardships escalated when he attempted to rescue young children—some of them conscripts—caught in the war zone in northern Liberia. Kofi had planted several churches in the region and then-president Samuel Doe—later killed by a rebel leader—placed him on a hit list. He went into exile in Sierra Leone.
Kofi is no longer on the hit list. In fact, in September the money-strapped government turned over a hospital to ACFI in River Cess, 90 miles southeast of Monrovia. ACFI also is constructing a 50-bed hospital in Baffu Bay, 130 miles southeast of Monrovia. The ministry operates five clinics in the nation, treating 500 patients daily with volunteer staff.
Besides meeting medical needs, ACFI feeds and educates 25,000 children, nearly two-thirds of them refugees and most of the rest orphans. Some had been recruited during the civil war, where they became addicted to drugs and had to kill—sometimes their own parents.
"This is a generation of children that has been without hope," Kofi says. "The only life they've known is anguish and grief." ACFI is trying to change that. The ministry has established six orphanages to provide meals, schooling, medical care, and religious instruction.
Kofi identifies with the orphans. For six years, starting at age six, he lived on the streets of Monrovia as a gang member. He became a Christian at age twelve through a Baffu Bay mission station founded by American businessman, inventor, and missionary R. G. LeTourneau. At the compound, he learned to read, and he learned about the Lord.
Now, with help from more than 300 volunteer Christian educators, ACFI is operating 50 tuition-free schools. The government also has given ACFI 500 acres at Baffu Bay, where the ministry will open a university next year. Kofi is recruiting American Christian professors to train nationals.
OVERSEAS ASSISTANCE: Among those U.S. groups helping is the nondenominational Fellowship Bible Church of Tacoma, Washington, which has sent everything from vehicles to medical supplies. Families in the congregation have adopted 11 orphans, and church leaders have conducted four leadership-training seminars in thatched-wall, tin-roof buildings on topics such as evangelism and moral purity.
"I deeply respect the commitment of these people who have suffered so much for Christ," says pastor Bruce Stabbert. "They are so hungry for encouragement from the Scriptures."
ACFI maintains a U.S. office in Harrisburg, Oregon (541-995-2252), and for now relies entirely on American generosity to keep going.
"We don't want to be dependent on foreign support," Kofi says. "We want to get to the point of being self-sufficient, but for now it is not possible."
Christian Aid Ministries (CAM) of Berlin, Ohio, ships a monthly container of food and clothing for the ACFI orphans. "Because of the war, education is especially difficult," says CAM program administrator Mark Yoder, who has been to Liberia five times since the 1996 anarchy. "But we are commanded to care for the widows and orphans."
Although Christian missionaries, who resettled former slaves, founded Liberia more than 150 years ago, indigenous occult practices now dominate the country's religious makeup. Fewer than 10 percent of Liberians are Christian; twice as many are Muslim, especially in the north.
Yoder is impressed that ACFI outreach workers continue in their calling: they travel to isolated villages, live in refugee camps, and identify with the poverty-stricken and hungry.
Fellowship Bible Church wants to ship tractors and fishing boats to speed self-sufficiency. "Few people are working, because they don't have the means to make a living," Stabbert says. "They have the land, but they just need help to get rolling."
Have something to add about this? See something we missed? Share your feedback here.
Our digital archives are a work in progress. Let us know if corrections need to be made.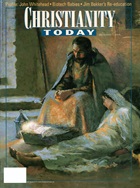 This article is from the December 7 1998 issue.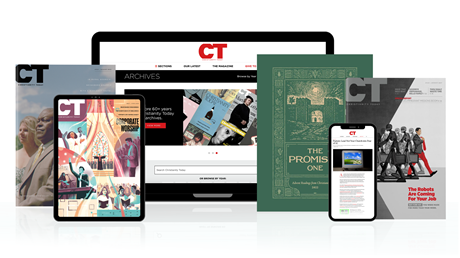 Subscribe to Christianity Today and get access to this article plus 65+ years of archives.
Home delivery of CT magazine
Complete access to articles on ChristianityToday.com
Over 120 years of magazine archives plus full access to all of CT's online archives
Subscribe Now
Heroic Ministry Efforts Calm Post-Civil War Tensions
Heroic Ministry Efforts Calm Post-Civil War Tensions