About 80 Peruvian evangelicals claim they have been falsely convicted in the government's haste to break the back of terrorism.
Wuille Ruiz Figueroa's day in court before a ski-masked judge did not come until six months after antiterrorist police arrested him. The state produced no evidence against the Methodist lawyer, who worked as a counselor for incarcerated women. He pleaded innocent to charges of possessing subversive propaganda, but Peru's law against terrorism restricted his defense. In 1993, the judge found Ruiz, now 38, guilty. Peru's Supreme Court reaffirmed the 20-year sentence.
Ruiz's case is typical of the plight of evangelicals in Peru, who consider themselves victimized by antiterrorism laws. The case reminds lawyer Alfonso Wieland of the church's continuing need for a legal team to defend human rights. Wieland, 34-year-old executive director of the Peace and Hope Association, estimates that as many as a quarter of the approximately 4,000 people convicted of terrorism are innocent, among them some 80 evangelicals.
Since 1980, in its quest to impose communism, the Maoist Shining Path insurrectionist movement has been responsible for the deaths of more than 30,000 people in Peru. The terrorists often razed entire villages in poor rural areas populated by evangelicals. Nearly 90 percent of the country claims affiliation with the Roman Catholic Church.
TERRORIST EVANGELICALS? In 1984, leaders of Peru's evangelical alliance, conep, responded to the widespread suffering by founding the Peace and Hope Association as the alliance's social relief arm, providing emergency food, clothing, and legal help to hundreds of displaced Peruvians.
Concurrent with guerrilla violence, the army massacred hundreds of civilians suspected as terrorists. Those who treat the wounded, feed the hungry, and give shelter to individuals needing a bed—actions that evangelicals consider their Christian duty—violate laws against "terrorist collaboration." A repentance law, which offers plea bargains to accused terrorists if they identify other terrorists, invites enemies of evangelicals to implicate them—with no questions asked.
President Alberto Fujimori's strong-arm tactics to end the siege included the 1992 establishment of special antiterrorism tribunals. Wieland says that Ruiz's case typifies the justice these courts deliver. Some say the conviction rate is as high as 97 percent. Sentences range from 20 years to life.
MINISTERING TO EVANGELICALS: In 1995, with no other evangelical organization fighting for human rights, Peace and Hope narrowed its focus to legal counsel and prison ministry. Today its staff of five lawyers and a social worker, plus a network of pastors and lay volunteers from ten denominations, provide legal and spiritual support for evangelicals, both in the courtroom and in the prisons. Last year, Peace and Hope secured pardons or acquittals for 15 prisoners. High-profile defendants that Peace and Hope lawyers have represented include Juan Mallea, a taxi driver accused of 10 murders and freed in 1994 (CT, April 25, 1994, p. 46).
The government's measures, however ruthless, ultimately worked. With Shining Path and the smaller but equally violent Tupac Amaru Revolutionary Movement largely crushed, terrorism no longer poses a daily threat to Peruvians. Peru is thriving as foreign investors are rebuilding what had been destroyed. While some observers maintain that Shining Path's threat justified sweeping government action to stop the guerrillas' wave of murder and sabotage, Peace and Hope lawyer German Vargas criticizes indiscriminate killings of civilians who happened to live in an area with a reported Shining Path presence. "To think that to defeat terrorism it's not important how many innocent people might fall is the same logic Shining Path uses to justify its terrorist actions," Vargas says.
Wieland agrees that the government used unnecessary measures, including the "faceless" terrorism tribunals that served no practical purpose after the 1992 capture of Shining Path leader Abimael Guzman. Ski masks and one-way mirrors concealed judges' identities in an effort to avert reprisals.
STILL BEHIND BARS: A morning in Castro Castro maximum security prison on Lima's fringe is a stark reminder that Christians still are paying a long-term price for the government's overzealous pursuit of suspected revolutionaries. Thirty Peace and Hope workers frequent the prisons. The group sponsors craft and writing contests to encourage creativity amid the monotony of incarceration.
While Peace and Hope ministers to the spiritual and social needs of all prisoners, it offers legal assistance only to evangelicals whose cases its lawyers research and conclude to have been wrongfully convicted. Many whom Peace and Hope defends are evangelicals who converted through the thriving prison fellowship, supported by the organization but led by inmates themselves.
The past year has brought reforms that encourage Wieland, including the end of "faceless" judges. In August 1996, Peru's Congress unanimously created the "Ad Hoc Commission" to review questionable convictions. It recommends pardons to those convicted with insufficient evidence. Of the 2,375 cases submitted for review, the commission has heard approximately a third and recommended 310 for final presidential approval. This commission considered Ruiz's case in November. But a ruling could take months.
Peace and Hope lawyers contend these reforms do not go far enough. "The legislation that permitted these severe punishments in the first place is still in place," Vargas says. "Torture is an ordinary matter of course." Despite constitutional guarantees that the accused is innocent until proven guilty, terrorism trials reflect the de facto reality, he says. And since the Ad Hoc Commission does not overturn sentences but rather commutes them, terrorism still mars the records of those it frees.
While Ruiz awaits the commission's decision on his case, he writes devotionals and leads the Christian community in Cellblock 1B of Castro Castro. He dreams of his wife, Silvia, and 5-year-old daughter, Esteli, neither of whom he may touch. And he prays.
Have something to add about this? See something we missed? Share your feedback here.
Our digital archives are a work in progress. Let us know if corrections need to be made.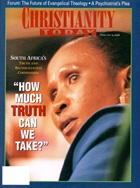 This article is from the February 9 1998 issue.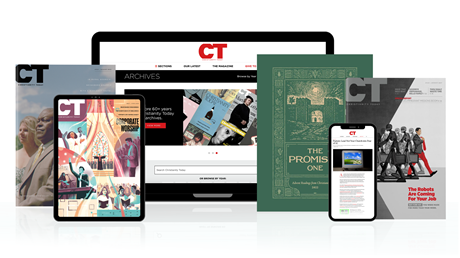 Annual & Monthly subscriptions available.
Print & Digital Issues of CT magazine
Complete access to every article on ChristianityToday.com
Unlimited access to 65+ years of CT's online archives
Member-only special issues
Subscribe
Imprisoned Evangelicals Dispute Accusations of Terrorism
Imprisoned Evangelicals Dispute Accusations of Terrorism