Calvin's First Catechism: A Commentary, by I. John Hesselink, featuring Ford Lewis Battles's translation of the 1538 Catechism (Westminster John Knox Press, 224 pp.; $19, hardcover). Reviewed by Michael Horton, associate professor of historical theology at Westminster Theological Seminary in California.
Why are we here? If God has planned everything, why pray? How do we know God's will for our lives? What is God like? How can I be sure that I'm forgiven? Hardly academic questions, these form the warp and woof of Christian experience. How one answers them makes all the difference.
Although the ancient church provided manuals of instruction for new believers and children, only in the Reformation was the practice of explicitly "catechizing" the laity restored as part of a program to raise up a new generation of Word-shaped people. Among these catechisms, some became official standards (e.g., Luther's Large and Small catechisms, the Heidelberg Catechism, and Westminster's Shorter and Larger Catechisms). Despite the popular impression that such formal statements of doctrinal belief cause division, they have actually bound together diverse church bodies across geographical, historical, linguistic, socioeconomic, and ethnic lines.
Some catechisms, however, did not fare so well, usually because they were replaced. Such is the case with the first catechism of the Genevan reformer, John Calvin (1509-64). Not even rediscovered until 1877, it was republished in Geneva, in Germany, and even in Italy, but no English translation of the Latin text existed until now. Before his death in 1979, the distinguished Calvin translator-scholar, Ford Lewis Battles, agreed to have his English translation bound together with a commentary by the Reformed theologian I. John Hesselink, and the result is in many ways superb. English translations of both the French edition of this first catechism (Fuhrmann, 1949) and of Calvin's later catechism, which has been in continuous circulation (the so-called Geneva Catechism [French 1541; Latin 1545]), make this joint effort something short of a landmark, but important nonetheless.
First, the catechism itself. Similar to his preface in the Institutes (1535), Calvin's preface to the catechism announces both pastoral and polemical objectives, instructing children and new believers in the gospel as well as refuting false charges. Friends and family members were being imprisoned, tortured, and even burned for their confidence in the gospel, while Geneva swelled with refugees. These were hardly moments of calm, ivory-tower, academic speculation. And ordinary Christians were willing to give up everything for the beliefs that Calvin here summarizes.
Organized in a topical format that Calvin would later abandon for the more practical question-and-answer approach, this first catechism reads like a select anthology of the Institutes, which was still evolving at this time. Like Luther's catechisms, it follows the pattern of Law (Ten Commandments) and Gospel (the Creed, the Lord's Prayer, and the sacraments). And, like the catechisms influenced by Calvin (Heidelberg and Westminster), it begins with the claim that all people are created for God; though being preoccupied with the immediate and with our own demands, we engage in idolatry and selfish ambition, failing to attain that true and saving knowledge of God for which we were created.
So how do we know God? Is it by stealing into God's presence by speculation? "Now since God's majesty in itself far outstrips the capacity of human understanding and cannot even be comprehended by it at all, it is fitting for us to adore rather than to investigate its loftiness, lest we be utterly overwhelmed by such great splendor." Professor Hesselink marks Calvin's contempt for speculation and his insistence that truth was chiefly aimed at the affections, not merely to "flit about the brain." Thus, it is not by philosophizing but by actually paying attention to God's works in history, narrated and interpreted by Scripture, that one gains the sort of knowledge that is of eternal value. "This is not something that keeps our minds in suspense with vain and empty speculations, but something that is beneficient for us to know," says Calvin. And this knowledge has to do chiefly with two things: the depth of our misery and the depth of God's grace in Christ (which is also the division of the Heidelberg Catechism).
Sections 4-7 contrast the majesty of humanity made in God's image with the depravity of the fallen race. The will is in bondage to sin, but this does not mean that we sin involuntarily. On the contrary, the direction of our own fallen hearts leads us to rebel and resist God's will. God's Law reveals perfect righteousness and makes us aware of the painful fact that we are under its curse, incapable of attaining righteousness. And here Calvin, like Luther, introduces the Law, emphasizing its "first use" (namely, to drive us to Christ).
After briefly treating the Decalogue, he turns to the Gospel: "By Faith We Grasp Christ." This introduction is followed by a statement on election and predestination. There would be fewer caricatures of Calvin's theology if he were actually read, and this section (13) of his first catechism offers an excellent as well as typical opportunity. The doctrine's pastoral importance is central: it emphasizes God's steadfast grace, so long as the believer does not "seek to penetrate into heaven itself and to fathom what God from eternity decreed for us." The Scriptures must be sufficient, and we must not avoid their clear teaching on these remarkable truths, but if we have life in Christ, "we have not business investigating anything beyond this concerning God's eternal plan." Christ is a sufficient mirror and pledge of our election.
Sections 14 through 16 treat faith and justification in rich terms, and here the clarity of Battles's translation allows us to see the brilliance of the gospel: "Thus stripped of our own righteousness, we are clad with Christ's righteousness; unrighteous in our works, we are justified by faith in Christ." Calvin will pick up this theme again in his treatment of the Creed.
Section 17 concerns the inseparable relation between justification and sanctification, followed by the topics of repentance and regeneration and the connection between faith and works. Sections 20-21 cover the Creed, ending on what may be the most remarkable note in the entire catechism, "What Hope Is." From the Creed, Calvin turns to the Lord's Prayer (sections 22-25), giving a great deal of attention to the importance of prayer in the Christian life. Finally, the catechism closes with treatments of the sacraments and the power of the keys (i.e., the Ministry).
Professor Hesselink's commentary provides rich historical insight, inviting nonspecialists into Calvin's theological universe. He is less concerned with defending a hero against slanders than with demonstrating how Calvin's teaching, minus the popular distortions, originates in Scripture and animates faith, hope, and love.
For instance, Hesselink notes the remarkable depth of Calvin's ecumenical commitment: "In his lifelong quest for the unity of the church his first approach was to share doctrinal statements—quite different from some ecumenical efforts which concentrate more on organizational unity than doctrinal unity."
A common bad habit, into which Hesselink sometimes falls, is to pit Calvin against the Calvinists, a practice that is (happily) coming under increasing criticism, thanks in no small measure to Richard Muller's close study of the sources. For instance, Calvin says that we recognize the veracity of God's Word by the Spirit's inseparable testimony to it, but also by its evidences (fulfilled prophecy, etc.). Granted, the Westminster divines reverse the order: We recognize Scripture's veracity by the evidences and the Spirit's testimony. But the order in which each stated the terms is a slender thread on which to hang so much. Even the doctrine of total depravity is credited to later Calvinism, despite the severe sections 4-6 of this catechism, which Hesselink acknowledges as bleak.
Nevertheless, he offers useful distinctions where misunderstandings of Calvin's theology thrive. For instance, he reminds us that for Calvin human depravity renders us ignorant of "things heavenly," but it does not leave us without any wisdom, skill, art, or intelligence in "things earthly." And there is a very good discussion of Calvin's view of the will in contrast to determinism, as well as extensive treatment of the "three uses of the Law."
In the discussion of justification, Hesselink is eager to defend Calvin's doctrine from the (Roman Catholic) charge that it is a "legal fiction," that is, a declaration without foundation: "It is clear that for Calvin justification is no mere forensic legal transaction or a formal technicality. It is an experiential reality, one of the greatest gifts of the gospel." But Hesselink's language here could give rise to confusion. While salvation in the broader sense (encompassing sanctification and glorification) is more than a "forensic legal transaction," justification is not. In fact, Calvin is quite clear about limiting justification to "the remission of sins and the imputation of Christ's righteousness" (Inst. 3.11.2). For Calvin, as for the other Reformers, although justification is inseparable from regeneration and sanctification, it is to be distinguished from these by its exclusively forensic character.
The author rightly stresses that Calvin's doctrine of God is dominated by the notions of "gratuitous mercy," goodness, love, and "fatherly tenderness." This was a point that B.B. Warfield emphasized at the turn of the century against critics who claim that the notion of sovereignty is Calvin's all-consuming motif. Such reductionism appears not only among critics, but also among some recent versions of Calvinism that lack the Reformer's balance. Hesselink provides ample support for the centrality of God's "fatherhood" in Calvin from recent studies.
There is also a superbly concise discussion of Calvin's understanding of the Atonement, especially in relation to Anselm and Aulen's Christus Victor motif, underscoring Calvin's distinctive contributions to our understanding of this axis of Christian faith and practice. As God the Redeemer is known only in Christ, so every Christian truth is related somehow to the person and work of Christ. Neither the Word nor the sacraments gives us anything beyond Christ and his benefits. Baptism is "like a sealed document to confirm to us that all our sins are so abolished, remitted, and effaced that they can never come to his sight, be recalled, or charged against us" (Inst. 4.15.1).
And because this knowledge or "good news" is entrusted especially to ministers, Calvin has a high doctrine of the visible church. Hesselink emphasizes this with good reason, especially since American Protestantism seems to have such a low estimate of the visible church and its ministry.
One of the most fruitful contributions is Hesselink's fresh evaluation of Warfield's description of Calvin as "theologian of the Holy Spirit." Hesselink observes that Calvin offers us no novel doctrine of the Holy Spirit but gives more attention to the Holy Spirit's ministry of linking believers to Christ. Thus, union with Christ, faith and regeneration, as well as the sacraments become occasions for elaborating on the absolute necessity of the Holy Spirit's work. Against those who would either confuse effectual grace with water, bread, and wine or separate it from these physical elements, Calvin emphasized the Holy Spirit's role in uniting the sign to the thing signified. This had immense importance in the Eucharistic controversy. Poised against Zwingli's symbolism and the Lutheran doctrine of ubiquity, Calvin insisted that in the Supper believers receive nothing less than the body and blood of Christ, and yet not by the ascended Savior's physical presence at the altar, but by the union with Christ in heaven which is effected by the Holy Spirit.
Professor Hesselink has fulfilled his goal of not only making accessible Battles's English translation of Calvin's first catechism but also providing a reliable introductory summary of the Reformer's thought. And he is right when he says that Calvin "hated 'frigid speculation,' and always tried to show the relevance and 'usefulness' of a doctrine." This is even more observable in Calvin's final catechism with its question-and-answer form, especially when he occasionally asks, "But do you derive any benefit from this?" (Geneva Catechism). It is this spirit that pervades other Reformed symbols, as in the Heidelberg Catechism's first question, "What is your only comfort in life and death?" Such examples should dispell the widespread fear that doctrine and life, faith and practice, theology and relevance are sibling rivals.
Hesselink's pastoral motivations in preparing this work compare favorably with those of Calvin himself in preparing his first catechism. This commentary was not written for the Calvin scholar, nor does it offer any surprises for specialists. Hesselink cites the translator of the French edition: "The reader will find, moreover, that the thought of this Instruction is clear and definite, qualities sadly needed in current Protestantism, so foggy and cold in comparison with that faith which was then an illumination of the mind and a warming of the heart."
Have something to add about this? See something we missed? Share your feedback here.
Our digital archives are a work in progress. Let us know if corrections need to be made.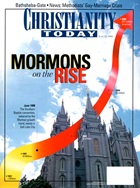 This article is from the June 15 1998 issue.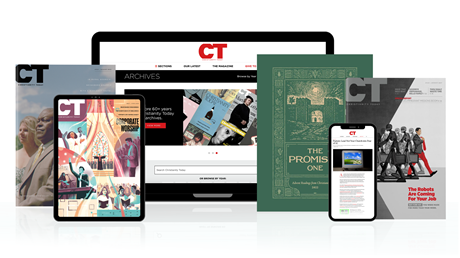 Subscribe to Christianity Today and get access to this article plus 65+ years of archives.
Home delivery of CT magazine
Complete access to articles on ChristianityToday.com
Over 120 years of magazine archives plus full access to all of CT's online archives
Subscribe Now
Why Calvin Was a Calvinist
Why Calvin Was a Calvinist