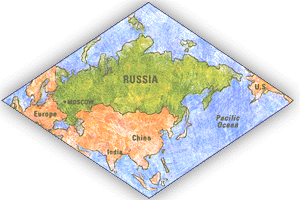 Russia
"When the Communists fell, we discovered we did not speak the same language as secular Russians."
Sergei I. Nikolaev
When the Communists fell and the door was opened, we thought we needed only a few years to convert Russia for Christ. We started very intensive evangelization. We preached to hundreds of thousands, started missions and Bible studies, distributed millions of Bibles and Christian literature, and planted a lot of churches.
What we discovered later was that we did not always speak the same language as secular Russians. For decades the church had developed its own culture in isolation—you cannot ignore the fact that Russia was closed to the gospel for 75 years. We held church services, but to have Bible studies we would sit around a table with biscuits, sandwiches, and cups of tea. But this big table was nothing but decoration for the secret police. If they would break in, it's a party. The main purpose was to study the Bible and pray. That was our culture. So when we went and preached to secular people, we could not connect well with their culture. Even after ten years of openings, evangelical ministry in Russia is still both relatively small and very new.
This is why most people here still do not know what evangelical Christianity is about. They have heard so many negative stories about born-again believers that they are surprised to hear good stories. For many, evangelical Christians are still those who killed their kids and sacrificed infants, and all the other propaganda they heard. When they hear what evangelical Christianity is really about, it is a revelation.
When we preached the gospel, people responded enthusiastically. Our church had a front-row bench where we celebrated everybody new. But the next Sunday there was another bunch to celebrate. And then after 20 Sundays those who were in the first row moved to the last row and then just stopped coming.
These converted secular people thought, "If I come to the church I will find something I never found anywhere else." So you had teachers, doctors, lawyers, artists, actors eagerly listening to a pastor who was a shoemaker. Often, the level of teaching was homecooked, pastors were not educated enough and didn't know who they were talking to. These people started to go around the circle from this church to that church.
So not only do we need to convert people out there to Christianity, we also need to convert the church culture and build up the new generation of church leaders. Today we have to decide—and this is what is on the minds and souls of younger pastors—whom evangelical churches in Russia are going to serve. Are we going to serve old-style believers already in the churches, or we are going to be the kind of church that also serves those who are not church people yet? We need to find the forms that will not be radically different from our Russian tradition, but at the same time will be attractive culturally, intellectually, spiritually, theologically, and emotionally to those new to the church.
One example of the challenge we face is a class of people sometimes called "the New Russians." They represent a new mentality, an entrepreneurial and consumerist class. They madly accumulate a lot, but the values are not real life—more the product of Hollywood movies. So, with their new freedom, they seek opportunities without a moral core within their hearts. Many of them are good people who don't really understand what is going on. So many find that when they drive the new Mercedes, they did not change at all on the inside.
In building our seminary, we worked with a woman who is one of the new Russians. She is a president of a very successful company. In the process of helping us she found that she needed something else. I invited her to teach the course on management at our seminary. Later she called and said, "I manage my money; I manage my company; but I'm not managing my life." Now she is visiting our church, singing our hymns. There are a lot of people like that.
These New Russians value their time, they treasure their powers, and they will not go to the churches that will not give them what they expect. This is a great challenge for the church—to be ready for the actual needs of today's people. This is why theological education is so important for our leaders. In Russia, evangelical Christianity is young, but I believe it can be the spark of reform in mainline churches and the beam of hope for a hopeless country. Overall, I am very optimistic about the way evangelical Christianity is developing. Our numbers are small, but our opportunities are great.
The son and grandson of evangelical pastors, Sergei I. Nikolaev, 49, translated for Billy Graham's historic preaching tours in the Soviet Union. He now serves as president of Saint Petersburg Evangelical Theological Academy and is pastor of Temple of the Gospel Church in Saint Petersburg. E-mail: thacadspt@aol.com
Have something to add about this? See something we missed? Share your feedback here.
Our digital archives are a work in progress. Let us know if corrections need to be made.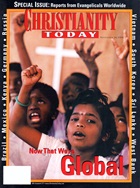 This article is from the November 16 1998 issue.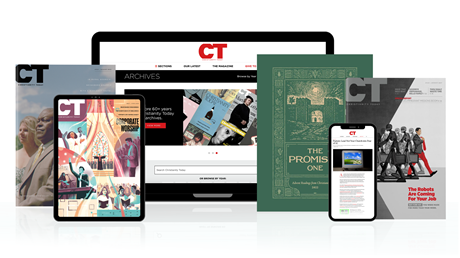 Subscribe to Christianity Today and get access to this article plus 65+ years of archives.
Home delivery of CT magazine
Complete access to articles on ChristianityToday.com
Over 120 years of magazine archives plus full access to all of CT's online archives
Subscribe Now
Learning to Speak Russian
Learning to Speak Russian