Brazil
"Pastors want more people, and if a strategy works—regardless if it is biblical or not—it is used."
Adult evangelical Christians in Brazil still remember what a stigma it was to be known as a crente (a believer). We were considered stupid, poor, and backward. People openly disliked us. But not any longer. We have left our underprivileged status behind us. Today we count soccer players, artists, business people, politicians, and high-society people among our ranks. Sophisticated convention centers and five-star hotels serve as our meeting centers. Weekly magazines cover the evangelical presence in society.
Much of this has come through the sheer numbers we have attracted into our churches in the last two decades, though precise numbers are difficult to come by. Some figures say evangelicals make up 20 percent of Brazil's population of 160 million people. A 1996 census, however, put the evangelical figure at 10.95 percent.
At any rate, the growth of the Protestant church has attracted attention—including that of the Vatican in this historically Catholic country. Pope John Paul II has visited Brazil twice (in 1980 and 1997). What worries him is the growth of Pentecostalism, which has begun to threaten the hegemony of the Catholic church here. Still, as Leonardo Boff, a prominent Catholic spokesman, declares, "The growth of the evangelical church is based on its own merit, due to the fact that they are more organized and closer to the Brazilian reality."
The major evangelical denomination here is the Assemblies of God, which claims a membership of more than 10 million. Other major denominations include Universal Church of God's Kingdom, Christian Congregation, Four Square Gospel, and many other Pentecostal churches. Baptists and Lutherans rank the highest of non-Pentecostal evangelical churches.
The Universal Church of God's Kingdom deserves special attention. It is a ten-year-old church, born in Brazil with no help from outside. Under the leadership of a self-proclaimed bishop, the church has grown from a small group to 3 million members today (yes, in one decade!). It is now established in major cities around the world, where it buys theaters and movie houses for its meeting places (paying as high as $6 million for one). It owns the third-largest TV station as well as countless radio stations in Brazil. The church is even creating a political party, called the Social Action Party, with the intention to launch its leader, Edir Macedo, for president in 2002. The church already has six representatives in the Congress.
However, many of the practices of this church are denounced by other evangelicals. Some of its preachers encourage people to give all they have in order to be blessed. Television evangelists instruct viewers to place a cup of water on their TV sets, which they then bless and urge listeners to drink in order to be healed. Some sell anointed oil for similar healing purposes. The Brazilian Evangelical Association has issued a statement alerting Christians against such practices.
Of course, the Universal Church of God's Kingdom does not hold a monopoly on problems here. One of my greatest concerns is that almost all growing churches in my country are sold out to prosperity theology (the belief that God will reward the faithful with material blessings). In a land where poverty is rampant, high unemployment and bankruptcy are everywhere, and the health system is inadequate, it is no surprise that people flock to churches and crusades that promise all kinds of cures and blessings from God.
The numerical growth of members has all too often become a primary goal. Pastors want more people, and if a strategy works—regardless if it is biblical or not—it is used. And little reflection is given to what kind of Christianity we are producing. This has placed a tremendous burden upon those who refuse to employ such strategies, especially when these pastors are accused of not being anointed by the Holy Spirit. When pastors do address biblical issues of suffering and identification with Christ on the cross, they see many people leave to attend churches that offer what they are looking for.
Because of prosperity theology, some look on the poor as a curse ("If the thousands living in the shantytowns in our major cities would just believe … "); whereas the poor present the greatest mission field in our country. Another neglected group is our native Indian population, whose numbers have plummeted from around 6 million in 1500, when Brazil was colonized by Portugal, to 242,206 today. While 131 out of 243 tribes have no evangelical missionary presence, it is very hard to raise money to send missionaries to our own Indian tribes. The missionary work and Bible translation being done among them is usually the work of foreign missionaries.
It remains to be seen how the church in Brazil will react if times of persecution, severe economic depression, or political oppression should come. On the one hand, we have high hopes for the church and that Brazil will become a major launching ground for worldwide missions. On the other hand, we hope that the church will become a strong voice in our society against the maladies and injustices of our land. We pray that the church will grow in maturity and be a witness to our society of the signs of the kingdom of God.
Antonio Carlos Barro, 44, is the founding president of the South American Theological Seminary in Londrina, Brazil, and pastor of Eighth Presbyterian Church in the same city. A native of Brazil, he is a graduate of Fuller Theological Seminary. E-mail: acbarro@sercomtel.com.br
Have something to add about this? See something we missed? Share your feedback here.
Our digital archives are a work in progress. Let us know if corrections need to be made.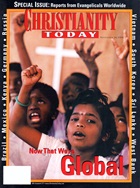 This article is from the November 16 1998 issue.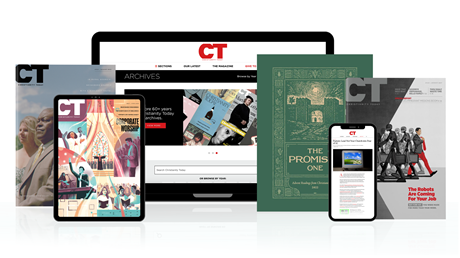 Annual & Monthly subscriptions available.
Print & Digital Issues of CT magazine
Complete access to every article on ChristianityToday.com
Unlimited access to 65+ years of CT's online archives
Member-only special issues
Subscribe
Wrestling with Success
Wrestling with Success