In recent months, meetings between evangelicals and Catholics to discuss social issues and the historic joint declaration between Catholics and Lutherans on the doctrine of justification (CT, Aug. 10, 1998, p. 26) have attracted much attention. Meanwhile, few have noticed a more than quarter-century-long discussion between Roman Catholics and Pentecostals, which has generated several surprising and significant documents.
"Within the Pentecostal tradition, and within the evangelical tradition, there's been a reticence to talk about dialogue with Roman Catholics," says Cecil M. Robeck, Jr., a Pentecostal who has participated in the International Roman Catholic-Pentecostal Dialogue since 1985. He presented a summary of the group's accomplishments to the pope last year.
Robeck, an ordained Assemblies of God minister and a church history and ecumenics professor at Fuller Theological Seminary in Pasadena, California, acknowledges that it is more common to hear charismatics talk about competition, or even open warfare, with Catholics, particularly in Latin America, where sometimes violent altercations with Catholics have accompanied the rapid growth of Pentecostalism.
Observers say that by 2005 Guatemala will have more Pentecostals than Roman Catholics. In the 30 years after that, Robeck says, half a dozen Latin American countries will have a Pentecostal majority. "We have the potential of a Northern Ireland throughout Latin America if we don't watch ourselves."
FOCUSING ON CENTRAL TRUTHS: But Catholic-Pentecostal dialogue is more than a regional matter, because the two groups are Christendom's largest blocs. According to researcher David Barrett, one-third of the world's 6 billion people are Christians. Roughly half of these believers—1 billion—are Catholics. With tremendous growth in the past generation, Pentecostals and charismatics now number 500 million.
Benedictine monk Killian McDonnell, a consultant to the Pontifical Council for Christian Unity, which was established after Vatican II to promote the Roman Catholic church's ecumenical efforts, believes discussion is essential. "The two most numerous Christian bodies in that world, which have historically been characterized by mutual hostility and denunciation, are getting together, and sitting down, and finding out that both sides have a lot of myths about what the other teaches," says McDonnell, a charter participant.
The goal of the talks is not structural unity, or even doctrinal uniformity. Pentecostal participants do not speak for their own denominations and usually pay their own way to the international meetings. But the dialogue has built relationships and fostered understanding. "We have become old friends," says McDonnell. "We're astonished at the degree of agreement on the most central truths."
"DARK SIDE OF CONFLICT": Over the past 26 years, dialogue has been frank about such divisive issues as baptism and the Holy Spirit. But some of the toughest times came as members worked to write "Evangelization, Proselytism, and Common Witness," a document that goes to the heart of some of the two communities' most divisive disputes.
"We have come up with a document in which the pain is evident," says McDonnell. (The entire report will run in the fall issue of Pneuma, the journal of the Society for Pentecostal Studies.)
Both Protestant missionaries to Latin America and Catholic clerics who have tried to protect their parishioners from such evangelism efforts can recount horror stories of intense religious rivalries that, at times, have included angry demonstrations, violence, and church burnings. More common is an ongoing war of words, with Protestants calling Catholics "non-Christians" or "demoniacs," and Catholics referring to Protestants as "wolves in sheep's clothing."
The authors of the report describe such events as "the dark side of our histories." As the report states, "It is a scandal when unbelievers are more aware of the things which separate these churches than those things they hold in common." Or, as Robeck told John Paul II last year, "We believe that Pentecostals and Catholics have far too often sinned against one another, thereby bringing shame upon the Name of the One who died for us."
During the dialogue, both sides have acknowledged past errors. Catholics, for example, have admitted to using political and economic power to intimidate Pentecostal pastors and to various failures in making Christian disciples, including "not always bringing parishioners to a personal faith commitment." Pentecostals, meanwhile, have confessed a need for greater systematic reflection on theology and its social implications.
EVANGELISM VERSUS PROSELYTISM: Dialogue participants are motivated by more than a mere desire for global goodwill. In both dialogue documents and phone interviews they talk about their "sorrow" over the church's failure to exhibit the unity Jesus prayed for in John 17:11 and that Paul pleaded for in Ephesians 4:3, a sorrow they experienced firsthand during the parallel and mutually exclusive Communion rituals that have been a part of the ecumenical worship services that conclude their annual meetings.
The report also describes how "the regrettable division among Christians is a counter witness to the credibility of the gospel," a reality that Muslims and Hindus have exploited in their own crusading efforts.
The report calls evangelism "an essential part of the mission of the church." However, proselytism is described as "a disrespectful, insensitive, and uncharitable effort to transfer the allegiance of a Christian from one ecclesial body to another." The report further describes proselytism as an unethical activity that can take many forms, including willful misrepresentation of the beliefs and practices of others, or the use of force, coercion, compulsion, mockery, or intimidation to press for conversions.
The report challenges believers to learn more about the theology of other Christian faith communities, to engage with other believers in public demonstrations of unity, such as joint prayer meetings and pulpit exchanges, to stand with others in the defense of civil and religious liberties, and to practice evangelism with an eye toward "ecclesial etiquette" as Billy Graham has done in many of his crusades.
Of course, divisions remain over such areas as the nature of the church or the question of who is or is not churched or evangelized.
Will the talks have significant impact? Vinson Synan, dean of Regent University's School of Divinity, says they are "essential" but adds, "for most Pentecostals, they are really not a big deal. Most have never even heard of them." Within the Assemblies of God, which has a rule prohibiting ministers from supporting the "ecumenical movement," there have been calls for disciplining Robeck and charges that he has been "meeting with the Antichrist."
But Robeck remains committed to the discussion. "When I talk about it with students or laypeople, they are excited," he says. "The greatest problem is with people in leadership in both faith communities who are concerned primarily with self-preservation."
Have something to add about this? See something we missed? Share your feedback here.
Our digital archives are a work in progress. Let us know if corrections need to be made.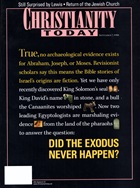 This article is from the September 7 1998 issue.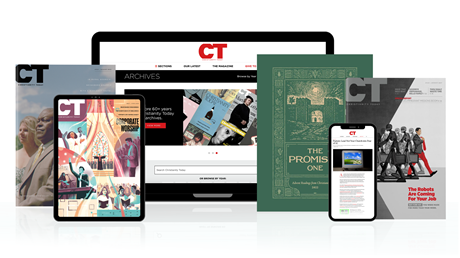 Subscribe to Christianity Today and get access to this article plus 65+ years of archives.
Home delivery of CT magazine
Complete access to articles on ChristianityToday.com
Over 120 years of magazine archives plus full access to all of CT's online archives
Subscribe Now
Dialogue: Conversation or Competition?
Dialogue: Conversation or Competition?