Every year for the past two decades, veteran missionary Graham Staines of Australia conducted five-day open-air "jungle camps" in villages of the eastern Indian state of Orissa, teaching, preaching, and singing to Santal tribal members.
After one such meeting on January 23 in Manoharpur, a village 600 miles southeast of New Delhi, the 58-year-old Staines and his two sons, 10-year-old Philips and 7-year-old Timothy, were murdered. They had been sleeping in a vehicle parked outside a local church when militant Hindus, allegedly from the Bajrang Dal group, doused the vehicle with gasoline and set it afire.
"My husband and sons tried to get out of the burning vehicle, but were stopped by the attackers," Staines's wife, Gladys, recounts. As the flames engulfed the vehicle, the mob danced and some shouted, "Justice has been done; the Christians have been cremated in Hindu fashion." The mob kept would-be rescuers at bay for more than an hour until making sure the missionary and his sons had died.
Police arrested 53 people in connection with the killings. Staines, secretary of the Evangelical Missionary Society, an independent missionary organization based in Brisbane, had been operating a hospital and clinic for lepers in India for 34 years. Two days after the murders, lepers dug the graves for the family while Gladys Staines consoled them as they wept.
"God has given me peace, and I have never questioned his wisdom in allowing this tragedy," Gladys Staines said after the tragedy. "These people are my people and I hope to stay here."
UNPRECEDENTED ATTACK: Indian President K. R. Narayanan denounced the "barbarous killing" of Staines and indicated it is not representative of his country's behavior. "That someone who has spent years caring for patients of leprosy, instead of being thanked and appreciated as a role model, should be done to death in this manner is a monumental aberration of the traditions of tolerance and humanity for which India has been known," Narayanan said.
Prime Minister Atal Behari Vajpayee called the murders "a blot on our collective consciousness." In a televised speech, he said, "Such violence violates the country's tradition and culture of tolerance."
India has a long history of violence between the Hindu majority that makes up 82 percent of the population and a Muslim minority, which composes 12 percent. Until recently, Christians, only 2.5 percent of the 980 million people in India, have never been a target of violence.
According to tradition, Christianity first came to India as a result of first-century missionary activity of the apostle Thomas. Western missionary activity took place from 1448 to 1975.
Even though the Indian government stopped issuing missionary visas in 1964, Christians have continued working toward the transformation of the poor, and to educate, empower, and break the stranglehold of the caste system, money lenders, landlords, and other vested interests.
As the United Christian Forum for Human Rights (UCFHR) has documented more than 120 attacks against Christian individuals, churches, and schools by Hindu fundamentalists in the past year—half of them in the western state of Gujarat—it raises the question of why minority Christians are suddenly being singled out.
RISE OF HINDU FUNDAMENTALISM: The answer lies largely in the surge of Hindu fundamentalism during the past decade. It began with a television campaign in the late 1980s to evoke and assert a self-conscious collective Hindu identity by the Rashtriya Swayamsevak Sangh (RSS). The RSS, an India-based organization of Hindu leaders, functions as the principal guardian of Hindu ideology. In 1991, present Interior Minister L. K. Advani followed up with a historic "chariot journey" from a Hindu temple in Somnath in Gujarat to Ayodhya in the north, the legendary birthplace of the Hindu god Ram. The symbolic journey helped establish the transformation of the Bharatiya Janatha Party (BJP) from a marginal group with only two seats in Parliament a decade ago to the ruling party today.
In 1992, Muslims became the chief targets of Hindus with the destruction of the sixteenth-century Babri mosque in Ayodhya. Some Hindus believe a Hindu temple was once on the site. C. V. Matthews of Madras, a scholar of Hinduism, says the act sent a clear message. "The present generation has corrected a mistaken notion that everything is passive and tolerant in India," Matthews says. "They called our attention to a realistic understanding of Hindu theology. Look at the gods; none of them is without a weapon."
In India, the BJP government that came to power last year promised "one nation based on one culture" with a future linked to its Hindu heritage. The practical implications of "one nation and one culture" is that minority groups—including Christians—must accept the Hindu way of life. "We want all minorities to come into the Hindu mainstream, only then can we build a powerful Hindu nation," says 24-year-old RSS cadet Vasantrao Munde. "We should be proud of being Hindu. The RSS teaches us that we are unique."
CHRISTIANS IN JEOPARDY: The message of malice is a unifying force even while claiming to be dedicated to serving India. With a sympathetic government in power, Hindu militants have been attacking Christians with an animosity and impunity that is unprecedented. UCFHR convener John Dayal says, "It was easy for the RSS to believe that if it persecuted Christians, it would not invite too much protest from the Christians, nor lose politically." According to Richard Howell of the Evangelical Fellowship of India, Christian persecution has intensified in the past year. "We expected Orissa and Bihar to be next in line after Gujarat, and the attack on Staines proved us right."
Roman Catholic Archbishop Alan de Lastic of Delhi believes there is a national-level strategy to try to stem the influence of Christians. "It is more pronounced in states where there is a government affiliated to the Hindu ideology and a small Christian population," he says. "There are very few incidents in the southern states of Kerala and Tamil Nadu." Although Hindu fundamentalist leaders have formally disclaimed responsibility for any of the attacks, their propaganda offensive is characterized by a rhetoric of violence. "Therefore what happened with European fascism is now happening with the Hindus," says Christian author Vishal Mangalwadi of India.
Despite the recent setbacks to Christians, India continues to be an open society with a relatively free press and a right to free expression. Indian journalist M. J. Akbar says, "India is secular because by far the greater majority of India's 80 percent Hindu population is secular with a high level of tolerance for other religions." The Indian Constitution, devised after independence from the British in 1947, gives Christians the right to freedom of conscience, and to profess, practice, and propagate their religion.
CRUCIBLE OF SUFFERING: In the western state of Gujarat, birthplace of Mahatma Gandhi, Christians have been working in tribal areas for more than a century, and previously there had been no hostility toward them. Ashwin Modi, leader of the Bajrang Dal in south Gujarat, says his movement started a sustained, low-intensity campaign in January 1998 to stem Christian "infiltration."
Hindu nationalists erected large signs in 1,200 villages and 350 cities in south Gujarat proclaiming a welcome to "Hindu Rashtra's [nation's] village," and also coerced villagers to put saffron flags on homes, symbolizing a renaissance of the Hindu faith. The most startling incident of religious intolerance in Gujarat occurred in Rajkot. Last June, Hindu militants burned nearly 300 copies of the New Testament inside the I. P. Girls School, a 103-year-old Christian institution at which 90 percent of the students are Hindu.
Student Zala Aruna remembers the incident. "They snatched the Bibles from the students and danced on them, shouting 'Praise to Ram,' " she says. "They then sprinkled kerosene and set fire to them. I just couldn't believe it."
Although mainstream Hindu organizations have distanced themselves from the attacks and blamed fringe groups, Gujarat police director C. P. Singh says religious fanaticism is easily transferable. "Many of the attacks against Christians were carried out after militant Hindu organizations whipped up local passions on mere allegations of conversions by Christians."
CONFUSION OVER CONVERSION: Last October, a leading Hindu nationalist, Acharya Giriraj Kishore, demanded that all foreign missionaries be sent to their homelands because of "forcible conversions" of Hindus (CT, Dec. 7, 1998, p. 23). There are about 300 American Protestant missions personnel in India and 16,000 nationals working in missionary societies on the subcontinent.
Emboldened by its success in Gujarat, the nationalist Vishwa Hindu Parishad (VHP) called for a nationwide ban on "forced" conversions a few weeks after Christian and Hindu leaders met in New Delhi for a four-hour dialogue in December. Christians denied the existence of forcible conversions but explained that the offer of free education and hospitalization is attractive, especially to low-caste Hindus, who otherwise have little access to quality health care and education.
Catholic priest Anand Jojo of Madhya Pradesh, central India told Hindu leaders that Christianity's compassionate message is alluring by itself. "I come from a tribal area, and no one bothered to come and help us except the Christians," he said. "I looked at what all the other religions, including Hinduism, had to offer and chose Christ because he made a difference in my life."
Sushma Ramaswamy, communication officer of the Church of North India, echoed the remarks. "No one forced me to convert to Christianity from an orthodox Hindu background," Ramaswamy said. "What Christ has given me no other religion could give, so I continue to be a Christian." Hindus in the group sat speechless.
"If conversions are taking place, how come the Christian number still stands at 2.5 percent of the total population after 50 years of independence?" asks Tahir Mehmood, chair of the National Minority Commission, an autonomous government body. "Had it happened, half of India would have been Christians. On the contrary, there is a decrease in the Christian population."
In reality, the VHP is running the largest missionary movement of modern India. Nalini Taneja, a social activist in New Delhi, says, "The only forced conversions going on today are the so-called re-conversions of some tribals to Hinduism by the Sangh Parivar in collusion with state authorities in Gujarat." The largest "conversion" in the nation's history took place in January when 1,500 tribals in Gujarat were declared Hindus in one fell swoop. The issue of forced conversions has become a national debate even after the Gujarat government said there is no evidence of forced conversions in the Dangs, the smallest province in the state.
DEMONSTRATION AGAINST VIOLENCE: UCFHR convener Dayal says, "There is a frightening similarity in the pattern of attacks taking place, suggesting an apex level guidance and coordination by militant Hindus." It began in 1997 with assaults on priests, nuns, and pastors, and came to a head with the gang rape of four nuns in the central Indian state of Madhya Pradesh last September (CT, Nov. 16, 1998, p. 28).
As news of the rapes circulated, Christian indignation rose. A massive nationwide protest on December 4 embarrassed the government deeply and evoked sympathy from various sectors of Indian society, including secular Hindus. Dayal described the day as an overwhelming success. "Never has the Christian community come out in such large numbers to protest against an issue," he says.
But the euphoria soon vanished with the reporting of 35 attacks in Gujarat's Dangs region between Christmas and New Year's Day. Hundreds of vengeful Hindus descended on remote villages, burned churches, beat Christians, and then disappeared.
Frustrated by the government's complacency and the "communal agenda" of leading members of the ruling government, the Christian community filed a complaint with the Supreme Court on January 25 seeking protection of their rights. Dayal says the Supreme Court is viewed as a major pillar of society and upholder of the Constitution.
Thousands of Christians and Muslims took to the streets on January 29, demanding protection and the resignation of the ruling Hindu national government because of failure to protect religious minorities. Archbishop de Lastic led the Christian contingent.
PUTTING ASIDE DIFFERENCES: Despite the threats upon them, Christians continue their outreach. On January 23, the same day that Staines died a martyr's death, Indian evangelist P. P. Job opened a three-day gathering to commemorate the apostle Thomas bringing the gospel to India. Nearly 100,000 people gathered on Mount Saint Thomas in Madras, where the apostle was martyred. The conference focused on Christian persecution and included a huge banner photo of Staines.
Christians now have been forced to rethink their role and calling in society, put aside their denominational differences, and work together. "This is the first time since independence 50 years ago that I am made to feel that I am a Christian in India," says Cedric Prakash, a Catholic priest in Gujarat.
"We have compromised our lives and have failed to follow the principles of Christ," says A. T. Kurien, chair of Gospel Literature Service. "We present a diluted gospel to the people of India. The church has to be the conscience of the nation, a model of integrity, so that we can be involved in nation building."
With this awareness, two important changes have taken place: a realization that persecution is the way of the cross, and the importance of a national prayer movement. Hundreds of Christian families across India are now praying for the country each day.
Howell of the Evangelical Fellowship of India expresses a word of caution. "Christians need to be more sensitive in practicing their beliefs, and the church will have to change its strategies to suit local conditions." He also suggests evangelicals avoid terms such as conquer, enemy territories, and crusade, which Hindus often interpret as inflammatory. There seems to be no short-term solution to the problems, as an increasingly aggressive version of Hindu nationalism takes on all comers.
"The Christian community must outthink, outlive, and outdie the votaries of Hindutva," says scholar Matthews. "We need empowerment from the Lord, the conviction and fearlessness of the prophets, and the compassion and servanthood of the apostles. It is imperative for the church in the twenty-first century to be agents of reconciliation and justice."
Have something to add about this? See something we missed? Share your feedback here.
Our digital archives are a work in progress. Let us know if corrections need to be made.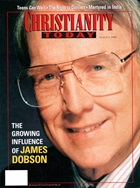 This article is from the March 1 1999 issue.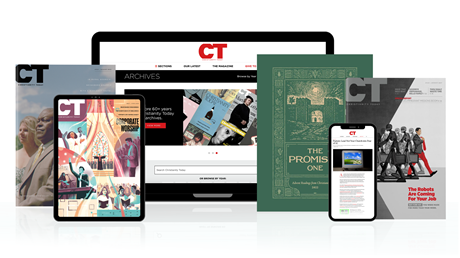 Annual & Monthly subscriptions available.
Print & Digital Issues of CT magazine
Complete access to every article on ChristianityToday.com
Unlimited access to 65+ years of CT's online archives
Member-only special issues
Subscribe
Read These Next
Trending

American Christians Should Stand with Israel under Attack

While we pray for peace, we need moral clarity about this war.

From the Magazine

God's Promises Are Clearest When We Turn Out the Lights

Christians have every reason to reduce light pollution.

Editor's Pick

Don't Miss These African Christmas Hits

Jam out this season to highlife, Afrobeats, jazz, a cappella, R & B, rap, dance, and hip-hop artists from Nigeria, South Africa, and more.
The Fiery Rise of Hindu Fundamentalism
The Fiery Rise of Hindu Fundamentalism