he French ecclesiastics delegated by the occupying English power to the thankless chore of determining whether Joan of Arc was an imposter or a heretic guided by Satan would love The Messenger. Director Luc Besson attempts to prove what even the best prosecuting clerics of her day could not: that Joan was a demented, misled, hysterical, confused, and guilt-ridden phony; but, even with the power and money of Sony and Gaumont behind him, he is no more convincing than the inquisitors of Rouen.In the movie, the historical record of perhaps the most documented trial from the medieval era is mostly ignored. Among other things, we are never told that Joan heard voices from and saw specific saints (Margaret, Catherine and Michael). This is not conjecture. This is what Joan herself said under grueling cross-examination over a period of months. Why then is this never said in the film? Instead, the film presents her voices as nothing more than the wind and the clouds.Nowhere is Joan recorded as saying anything of the sort. But, these filmmakers are not interested at all in taking Joan at her own words, nor in the testimony of anyone else who knew her as transcribed in voluminous first hand accounts in the trial of rehabilitation conducted just twenty years after her execution. The difference between a story of a young girl visited by specific saints and one who witnesses wind and clouds is the difference between the real-life Joan of Arc and the fictitious marionette of this film.Not content with ignoring the facts, the film invents its own. It begins with the child Joan witnessing the brutal murder and rape (in that order) of her sister Catherine by marauding English soldiers. There is no evidence in the historical record that this ...
1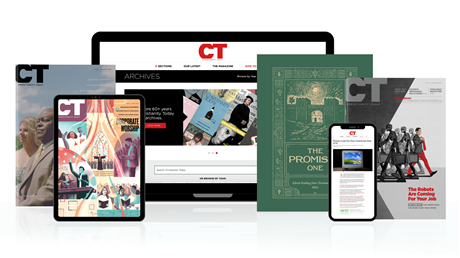 Find hope and historical insight. For a limited time, explore 60+ years of CT archives for free!
Daily devotions from Timothy Dalrymple during this pandemic.
Hundreds of theology and spiritual formation classics from Philip Yancey, Elisabeth Elliot, John Stott, and more.
Thought journalism that inspires you to think more deeply about your faith.
Why I Hate The Messenger: The Story of Joan of Arc

This slideshow is only available for subscribers.
Please log in or subscribe to view the slideshow.
Why I Hate The Messenger: The Story of Joan of Arc