With this article, we begin a new weekly feature from the editor of our closest sister publication,Books & Culture: A Christian Review.Fifty years ago, George Orwell published Nineteen Eighty-four, his prescient novel on the psychology of the totalitarian state. In 1949, it was not yet fashionable in the West to recognize the true nature of the Soviet Union, that monstrous experiment in human engineering. But Orwell saw the truth, and told it unforgettably in one the great books of the twentieth century.Last weekend a group of distinguished scholars met at the University of Chicago to mark the 50th anniversary of Orwell's masterpiece. Before the conference began, Chicago's NPR station, WBEZ, devoted a segment of its program "Odyssey" to a discussion of Nineteen Eighty-four. The panelists included legal scholar Richard Epstein, historian Peter Novick, and novelist Margaret Drabble. During the conversation the host brought up the special attention to history—the control of history, the ongoing rewriting of history—that is a marked feature of the totalitarian state as portrayed by Orwell. Does this aspect of the novel ring true?Astonishingly, both Epstein and Novick declared without hesitation that on this point, Orwell had simply "got it wrong." Of course the Soviet regime tried to manipulate history for its purposes, though it wasn't such an obsession—so these scholars confidently said—as Orwell's novel might suggest. And clearly he overestimated the effect of such tactics. Look at what happened when the Soviet empire crumbled: it became immediately apparent that most of the people didn't believe the official line anyway.But Orwell didn't get it wrong, as any one of a hundred memoirs and historical studies of the Soviet era ...
1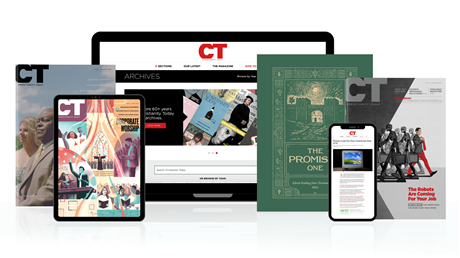 Find hope and historical insight. For a limited time, explore 60+ years of CT archives for free!
Daily devotions from Timothy Dalrymple during this pandemic.
Hundreds of theology and spiritual formation classics from Philip Yancey, Elisabeth Elliot, John Stott, and more.
Thought journalism that inspires you to think more deeply about your faith.
Join now and get print issues access to archive PDFs.
1984 50 Years Later
1984 50 Years Later