Suspense thrillers made their mark at the box office this weekend as The Bone Collector snapped up first place, Double Jeopardy crossed the $100 million barrier, and The Sixth Sense surged past Jaws to become the twelfth-biggest moneymaker ever. However, Christian critics preferred to focus this week's energies on discussing issue-laden new films The Insider and Being John Malkovich.
The Bone Collector ($17.2 million)
Christian opinions were sparse for The Bone Collector, which features Denzel Washington as a paralyzed forensics specialist who teams up with a rookie cop (Angelina Jolie) to catch a serial killer. Graphic violence earned the film low marks overall, although Paul Bicking of Preview found the film otherwise "suspenseful" and "engrossing." He was kinder than most mainstream critics, who blasted the film as an "utter absurdity" (Roger Ebert, Chicago Sun-Times) with "plotholes so large they have their own ZIP codes" (Tony Toscano, KUTV-CBS).
The Bachelor ($8 million)
Finishing a distant second was The Bachelor, a romantic comedy starring Chris O'Donnell as a commitment-phobe with only 24 hours to find a bride in order to collect a $100 million inheritance. Christian reviewers objected to the film's lightweight treatment of marriage, with Mary Draughon of Preview calling it "a mockery of a sacred ceremony" and the United States Catholic Conference taking issue with a priest willing to marry a couple on a moment's notice. Mainstream reviewers objected to the film's complete lack of humor.
House on Haunted Hill ($7.8 million)
Losing more than half its audience and straggling into third place was the spooky-mansion horror flick House on Haunted Hill, which both Christian and mainstream reviews agreed was a waste of ...
1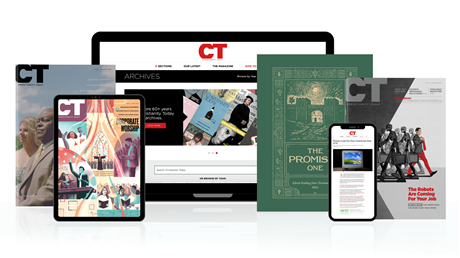 Find hope and historical insight. For a limited time, explore 60+ years of CT archives for free!
Daily devotions from Timothy Dalrymple during this pandemic.
Hundreds of theology and spiritual formation classics from Philip Yancey, Elisabeth Elliot, John Stott, and more.
Home delivery of new issues in print with access to all past issues online.
Join now and get print issues access to archive PDFs.
A Bone to Pick
A Bone to Pick