Frank Quintana never imagined planting a Latino church in Anchorage. But in 1993, Quintana —then a Southern Baptist who started new congregations among Mexican-Americans living in El Paso, Texas—received a call from leaders of the Alaska Baptist Convention.
"They wanted to build churches among the 15,000 Hispanics in Anchorage," Quintana recalls. "They had started one Bible-study group, and now they needed someone who could organize that group into a church." Quintana answered the call even though he had doubts about relocating to the frigid north.
Within a year, Primera Nueva Vida (First New Life) church had formed. Properly acclimated, Quintana promptly planted another congregation in Anchorage and then a third in Fair banks.
Primera Nueva Vida followed the textbook for launching a new congregation: identify a need in a particular location, call in an expert with the support of a denominational missions agency, use the language of the people being served, and start with Sunday services.
But the story of Primera Nueva Vida illustrates what few church leaders realized: Hispanic enclaves have sprung up in unlikely places, far from California, Texas, or New Mexico, the Hispanic demographic centers in the United States.
NEW FAMILIES IN TOWN: Midsized cities and even some small towns are experiencing an unpredicted surge in Hispanic migration, usually because of job patterns: Lexington, Kentucky; Sioux Center, Iowa; Bentonville, Arkansas; Beaufort, South Carolina; Hernando, Mississippi; Car roll ton, Georgia; Billings, Montana.
In Sioux Center (pop. 5,000), Christians from different churches formed a Hispanic outreach effort in 1995. Kim Rylaarsdam, a church planter with the Christian Reformed Church (CRC), had noticed something unusual about Sioux Center's mix. "Every month there seemed to be a new Hispanic family in town," Rylaarsdam says. "They come for egg-industry jobs, work in the packing plants, and agriculture."
Through a coalition of CRC, Evan gelical Free, Christian & Missionary Alliance, and other denominations, Rylaarsdam helped establish Amistad Cristiana (Christian Fellowship) to reach the new Hispanic neighbors.
"For decades this community has sent missionaries all over the world," Rylaarsdam says. "We asked ourselves, 'Why not invest money to do missions at home just like we do in Africa?' "
HISPANICS ON THE MOVE: Ac cording to the Census Bureau, the U.S. Hispanic population has swelled to 30.5 million today from 22 million at the beginning of the decade. That is quadruple the annual increase of the overall U.S. population growth rate.
In addition, the Immigration and Naturalization Service (INS) estimates there are about 3 million undocumented Hispanics in the nation, yielding an estimated U.S. Hispanic population of around 33.5 million. Latinos account for 11.2 percent of the U.S. population. By 2005, Hispanic Americans will probably become the nation's largest ethnic minority. By looking at state Hispanic population growth, the dramatic rise in Hispanic population in new places becomes evident: North Carolina leaped to 149,000 His panics in 1997 from 77,000 in 1990. Rapid growth also has occurred in Georgia, Washington, Nebraska, and Iowa. Arkansas had the most rapid rate of increase, growing to 45,000 Hispanics in 1997 from 19,000 in 1990.
The breadth of the Hispanic migration and the population rise is attributable to social and economic crises in Mexico, along with a robust U.S. job market. While the Hispanic migration includes Central and South Americans, the overwhelming majority of migrants come from Mexico. According to the INS, between 1981 and 1996 Central Americans accounted for 500,000 migrants, while Mexicans totaled 3.3 million.
CATCHING THE TREND: Bill Mackey, president of the Kentucky Baptist Con vention, is among a handful of church leaders nationwide poised to take advantage of Hispanic migration.
Mackey has no trouble launching into an economic analysis of how Kentucky's growth industries draw on the Hispanic labor force. "Economic growth in this decade has created a great demand for labor," Mackey says. "Chicken farms, tobacco, horse farms, and now construction are drawing His panics."
According to Mackey, Kentucky Baptists have 47 distinctive Hispanic ministries, including full-functioning churches, Bible studies, and evangelistic outreaches. To help address the need, the convention brought in Gus Reyes, a veteran Baptist leader from El Paso.
Quickly, church leaders in Kentucky realized that language posed a significant barrier. Few of the migrating Hispanics or white Kentucky Baptists spoke both Spanish and English. But the group adopted a simple strategy. "Find existing resources, which means find people who speak Spanish," Reyes says. "Go to them, and challenge them to help you."
CUSTOMIZING RESOURCES: The approach of the Kentucky Baptist Con vention illustrates how leaders at the state level are hustling to kick off new ministries to their new Hispanic neighbors. But at a national level, the United Methodist Church (UMC), for example, is developing not only new outreach strategies, but also new resources, customized to the UMC's National Plan for Hispanic Ministry.
According to Jose Palos, coordinator of the UMC's National Plan for Hispanic Ministry, 102 non-Hispanic UMC congregations already have some type of ministry among Hispanics, with an additional 123 non-Hispanic congregations indicating an interest in similar work.
"These are all English-speaking congregations that are responding to the needs and partnering with Hispanic, Spanish-speaking church planters that get sent by the denomination," Palos says.
The Assemblies of God also has redeployed its resources to help launch Hispanic ministry. In 1991, the denomination sent Janie Wead, a veteran missionary who had lived in Mexico, to Siloam Springs, Arkansas, to assist in planting a church. "It wasn't long before we had church plants in Rogers and Bentonville," says Efraim Espinoza, coordinator of the AG's U.S. Decade of Harvest at AG headquarters in Springfield, Missouri. In Benton County, Arkansas, home to both Siloam Springs and Bentonville, the Latino population grew 181 percent the first seven years of the decade.
As the new congregations grew, the denomination tapped into state AG resources for material needs. Tommy Carpenter, district missions director of the AG's Arkansas district council, says the group's coffers have contributed amounts typically ranging from $7,000 to $12,000 to help in the acquisition of property and buildings.
At one new church in Arkansas, the Arkansas district council and the AG's Gulf Latin district (one of eight historic Spanish language–focused AG districts nationwide) partnered to give Centro Cristiano Hispano in Little Rock a home. A $20,000 contribution from the Gulf Latin district and $25,000 from the Arkansas district council purchased an older church building that seats 300 and has 14 classrooms.
The Lutheran Church–Missouri Synod (LCMS) has determined that its North American churches should follow the same leadership-development model used in overseas work, according to Bob Scudieri, LCMS area secretary for North America. He says the LCMS's strategic movements are driven in part by federal immigration data showing that for every white English-speaking person who dies, 0.9 white English speakers are born or immigrate. Among Hispanics, the replacement rate is 11.7.
But perhaps more critical is that LCMS membership data show a steady de cline. "The numbers show that if we don't expand our understanding of church to include people outside of the white, English-speaking Germans, we will continue to experience this loss," Scudieri says. Last year the LCMS started 79 new churches, 40 of which were other than white, English-speaking.
HISPANIC ELITE: As Anglo church leaders have worked in outreach to Hispanics, they have abandoned the stereotype that Hispanic immigrants are mostly day laborers.
In 1997, Allen Gibson became a newly assigned UMC pastor in Lexington, Kentucky. He imagined that his congregation's cross-cultural outreach would be to African Americans in the city's north end, where the church is located. But he soon discovered that the majority of Lexington's 8,000 Hispanics lived within a two-mile radius of his church.
Job Cobos, a student at Lexington Theological Seminary, emerged, willing to plant a new church. Officials from the UMC and the Disciples of Christ denomination, of which Cobos is a member, agreed to cooperate in an attempt to launch a ministry to Hispanics.
They tweaked their ministry model to appeal to nonrural, professional His panics. Thus far, they have drawn Hispanic store owners and professionals who "have been invisible for 15 years," Gibson says. "They are not migrants but residents who have pulled their families in and established roots." The church, less than a year old, averages 40 on Sunday nights.
BODY AND SOUL: Anglo Christians have been energized to play a crucial role as churches have embraced fresh ways to reach out to Latinos.
Near Walla Walla, Washington, Ralph and Cheryl Broetje have grown apples for two decades. In 1987, they built a packing plant on their land, hiring 115 Hispanic women they had not previously known.
The Broetjes heard amazing stories. "Kids were locked in apartments all day, without babysitters, for lack of money to pay babysitters and also a fear of letting someone else take care of [their] kids," she says. "Teenagers were doing terribly in school, partly because they were home taking care of responsibilities while the parents worked. Transportation was difficult, where immigration officials regularly harassed them, and those without cars paid price-gouging sums to those who had them."
The Broetjes faced their greatest challenge to convert their faith into action. They responded first by building a pre school for employees' children. But as they became better acquainted with the families, more issues emerged. "There were health-care, dental, academic, and emotional needs," Cheryl Broetje says. "One family said their baby was being bitten by rats."
They wrote to the Housing and Urban Development office and the Federal Housing Administration regarding farm worker housing, but "nobody wanted to talk to us," she says. Convinced of the need for just treatment of the farm workers, the Broetjes invested $5.5 million from their own business to help.
Their investment meant constructing 100 homes, a gymnasium, a chapel, a convenience store with a gas pump, and a soccer field. The project, Vista Hermosa, is located on the Broetjes' apple farm, and it is home for more than 400 people, nearly all Hispanics connected with the orchard.
The little chapel has no pastor. It hosts different services led by different laypeople, both Protestant and Catholic. In April, a lay Christian organized a candlelight prayer vigil for Kosovo refugees and victims of the Littleton school massacre.
FACING THE RISKS: As Christians nationwide focus attention on Hispanic outreach, the sobering story of Francisco Renteria is a reminder that the new Hispanic migration is not just an opportunity, but a responsibility.
In 1995, Renteria, a recent immigrant from Mexico and a member of a local Apostolic Assembly church, was beaten by Lincoln, Nebraska, police and hog-tied in the back of a squad car. He died the next day in a hospital from injuries.
He had been arrested only because he fit the description of a suspect in his low-income community.
Churches across the country came to aid in the situation. "A number of us from our far-flung locations mobilized," says Duke University doctoral student Daniel Ramirez, an administrator at Stanford University at the time. "We had a difficult time fighting a police union and political structure that wanted to cover up the incident." Eventually a wrongful death suit was settled by the police department for $200,000.
"Latinos throughout this diaspora face the risks Francisco faced," Ramirez says. "If the evangelical church really wants to nurture them and save their souls, I hope they are thinking about their bodies as well, because those bodies are very vulnerable."
Have something to add about this? See something we missed? Share your feedback here.
Our digital archives are a work in progress. Let us know if corrections need to be made.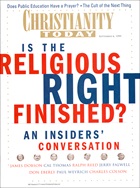 This article is from the September 6 1999 issue.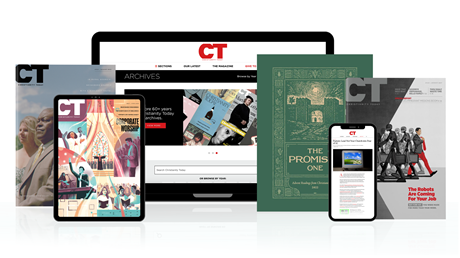 Annual & Monthly subscriptions available.
Print & Digital Issues of CT magazine
Complete access to every article on ChristianityToday.com
Unlimited access to 65+ years of CT's online archives
Member-only special issues
Subscribe
New Latino Congregations Spring Up
New Latino Congregations Spring Up