Earlier this year, when presidential aspirant John McCain recklessly lashed out against the Christian "agents of intolerance" in his Republican Party, it was no surprise that Jerry Falwell was on McCain's list. The outspoken founder of the now-defunct Moral Majority has long been an easy target for bashing. As pastor of the 22,000-member Thomas Road Baptist Church in Lynchburg, Va., president of Liberty University, host of his own TV and radio broadcasts, and a regular guest on nearly every political talk show, Falwell is a ubiquitous figure in the conservative wings of Christianity and politics. But when he met with gay-rights leaders last year and vowed to curb his potentially inflammatory rhetoric, many wondered whether the 66-year-old preacher was losing a step. Yet this too is genuine Jerry Falwell, an affable man who would rather play with his grandchildren or see a Liberty ballgame than crusade against immorality. But duty calls. He recently spoke to CT's Edward Gilbreath.
Tell me something about yourself that people would find surprising.
Persons outside Lynchburg probably know me only as a voice crying in the wilderness and as a street fighter on the moral and social issues, but everyone who lives here knows that I am a family person to a fault. My wife and I have three children and five grandchildren —and we're expecting three more at any moment. We made our children our priority, ahead of the ministry and ahead of the church.
What do you do for fun?
I'm a great sports fan. Here at Liberty, I attend every football and basketball home game and many of the home baseball games. The students probably would say I'm the number-one fan—certainly the fan with the biggest mouth. I like to talk to the refs. Just the other night at a basketball game, I stood and took my glasses off during a time out and offered them to the official.
That sounds like a technical to me.
Oh, he's a good friend. He turned around jokingly and did a "T" signal, and everybody went wild. So, those are things that I doubt people would expect of Jerry Falwell. The general public thinks of me as a "John the Baptist, confront-the-culture, nuke-the-earth" kind of person.
Is that a fair perception?
Well, it is the only perception they could have, because when they watch me on Geraldo that's who they see. I'm a regular on that and other shows. Geraldo [Rivera] and I are actually good friends, and just today I wrote a blurb for [Harvard law professor and liberal pundit] Alan Dershowitz's new book on Genesis. Though we battle on TV, he's another friend.
You are buddies with your TV sparring partners?
For 25 years, Geraldo and I have been doing radio and TV shows together. And I'm always the token conservative. During the Clinton impeachment proceedings, I was on his show almost every night. We don't agree on a great deal, but we're friends.
After last year's "gay Teletubby" controversy, you were on NBC's Today show talking to Katie Couric, and it was clear that you were there to be the bad guy. Why do you appear on shows like that when it's so predictable that they're going to go after you?
That's really what I enjoy. I do CNN's Crossfire at least once a month. I do Bill Maher's Politically Incorrect every fifth week. I feel like I'm a minister to the media. I have an Acts 17, Mars Hill calling. I love to debate.
Late last year, you met with Christian gay-rights activist Mel White for an antiviolence summit, where you agreed to tone down your rhetoric against homosexuality. How did that come about?
Mel White and I have been friends for about 15 years, dating back to when he was apparently "straight," and then we never broke off the friendship after he came out of the closet. He had written for Billy Graham and Pat Robertson and me. Mel is wrong. He abandoned his wife, children, grandchildren, mother, and father to move in with his male lover. I've said to him repeatedly, "Forget your so-called orientation. You abandoned your family and, for whatever reason you did it, you can't justify that." And he acknowledges that. But we never fought over it. I believe homosexuality is wrong, that it's moral perversion. I believe the Bible teaches that. But with the violence of the last decade, particularly over the last two years—at Wedgwood Baptist and Columbine, where Christians were targeted; and the attacks against gays, like Billy Jack Gaither and Matthew Shepard—something has to change. Mel and I were talking about the violence on both sides. We're never going to agree on the rightness or the wrongness of the gay lifestyle. But we certainly can agree on an antiviolence theme. And so we spent three months, his staff and mine, working out the details of how we could bring together 200 people from each side and spend a weekend developing a resolution to bring down the rhetoric and the stridency on both sides. I think we did that.
What positive results have you seen so far?
A bridge was built. The 200 people from Mel's group stayed here for church after the summit. We've had a number of those persons who were here that Sunday who have been working with the Christians they met while they were here, and at least five of them have made professions of faith and repudiated the gay lifestyle. But we're not crowing about that; we don't want to put any flags up or drive people away.I hoped that this one event would send a signal across the country that evangelicals should invite gays and lesbians to worship in their churches. Not to sing in the choir, not to teach Sunday school, but to attend with no fear of being beat upon.
Have you received criticism from evangelicals who didn't like the idea of the summit?
Yes, my good friend Jim Dobson felt I went astray on that one. And some other good friends of mine did as well. I've never had a conversation with Jim about it, but on one of his broadcasts I heard him comment, "My good buddy Jerry Falwell probably stepped past prudence on this one." He wasn't unkind about it. But certainly there are many pastors out there who felt that I was compromising my position on the sinfulness of sin by participating in the summit.
Recently you've coined the phrase "compassionate conviction." What does that mean?
Well, for example, our church has always opposed any kind of sexual activity outside the marriage bond between a man and woman. Particularly, we have opposed teen pregnancy. That's our conviction. But we have also, for many years, owned and operated the Liberty Godparent Home here in Lynchburg, and have helped start 1,200 similar homes nationwide where pregnant girls, 12 to 18 years old, come and live, and receive help through our counseling outreach.Approximately 50 percent of these girls place their children for adoption. Thousands of children have been placed into Christian homes through our adoption agency. That's the compassion.We oppose the use of alcohol and drugs, but we have for 41 years owned and operated the Elim Home for alcohol- and drug-addicted men. We're against crime, but our church operates a major prison ministry.There are many other things that we preach against while reaching out in compassionate ministry.
Despite these efforts, when people outside the church are asked what they don't like about evangelicals, invariably your name comes up as a symbol of Christian intolerance. Does that bother you?
There's no way to lead the charge on issues like abortion, homosexuality, and family values without offending those who live in a libertarian lifestyle. We try very hard not to be vindictive or hateful, but it's hard for the person out there who's doing those things to really hear us.I'm certainly not aloof to public opinion, but I can't ever remember an instance in which my feelings were hurt. I'm tough on others, and you shouldn't do that unless you're willing to take it too.I laugh at myself because I realize others are. There are a lot of our guys who take themselves too seriously.
Related Elsewhere:
Falwell has been in the news since this interview took place. He has announced a massive voter registration drive, has donated $250,000 to a proposed Southern Baptist megachurch in suburban Chicago, and publicly disagreed with Pat Robertson after the CBN leader called for a moratorium on the death penalty.
Beliefnet also conducted a recent interview with Falwell. Falwell.com, the official Web site of Jerry Falwell Ministries, has commentaries, press releases, and links to Falwell's related ministries (including Thomas Road Baptist Church, Liberty University, and The Old Time Gospel Hour). If you want to know where Falwell stands on an issue, this is the place to go.
Earlier articles from Christianity Today about Falwell include:
Falwell Tames his Tongue | Moral Majority founder promises to tone down anti-gay speech at meeting with homosexuals (Nov. 4, 2000)
I'd Do It All Again By Jerry Falwell (Sept. 6, 1999)
Falwell Plans Biggest Sanctuary (Sept. 7, 1998)
Falwell Denounces Operation Rescue (May 18, 1998)
$27 Million Payment Trims Debt (Dec. 8, 1997)
Liberty University Placed on Probation (Feb. 3, 1997)
Jerry Falwell's Uncertain Legacy (Dec. 9. 1996)
Have something to add about this? See something we missed? Share your feedback here.
Our digital archives are a work in progress. Let us know if corrections need to be made.
This article is from the April 24 2000 issue.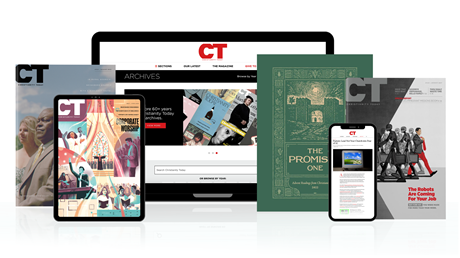 Subscribe to Christianity Today and get access to this article plus 65+ years of archives.
Home delivery of CT magazine
Complete access to articles on ChristianityToday.com
Over 120 years of magazine archives plus full access to all of CT's online archives
Subscribe Now
The Jerry Falwell We Never Knew
The Jerry Falwell We Never Knew