"This morning, I received details of the bombing of a school in the Nuba Mountains of Sudan and the killing of 14 and their teacher," Roman Catholic Bishop Macram Max Gassis said on February 15. "It is truly a slaughter of the innocents."
The bishop's impassioned testimony set the stage for the newly formed U.S. Commission on International Religious Freedom's first public hearing in Washington, D.C.
Gassis, who is Sudanese, described what he called a religious war of genocide against Christians and other opponents of Sudan's fundamentalist Islamic government.
"We have walked for miles amongst human and cattle corpses with systematic burning of homes, churches, mosques, animist shrines, clinics, schools, and crops," testified Baroness Caroline Cox of Christian Solidarity Worldwide.
Cox described how the Khartoum government has driven moderate Muslims into the desert to die, and enslaved Christians as a method of forced conversion.
She also testified about Sudanese concentration camps—called "peace camps"—with high rates of executions, death by starvation, and rapes.
Sudan is "the hell of the world," says Dan Eiffe of Norwegian People's Aid. Eiffe escorted representatives of the commission through southern Sudan in January.
Denouncing the Clinton Administration's inaction, Roger Winter of the U.S. Committee for Refugees estimated more than 1.9 million southern Sudanese and Nuba Mountain peoples have perished since 1983. Another 4 million or more have been driven into absolute poverty. Another 50,000 Sudanese have been enslaved. The U.S. Commission was established last spring to monitor progress and make recommendations on eliminating religious persecution.
Fueling the War
The hearing devoted much attention to Sudan's Nuba Mountain and Blue Nile regions. The Khartoum government has battled rebels in those regions to gain access to untapped oil resources and finance its internal war. Witnesses and commissioners particularly criticized Canadian and Chinese involvement in developing the oil fields and aiding Khartoum's war machine.
The oil regions have become killing fields as pro-Khartoum troops create a buffer zone to protect the now-functioning pipeline from rebel attacks, according to reports from Faith in Action's Derek Hammond. Eyewitness accounts of severe vomiting, along with eye and breathing problems, suggest the illicit use of poison gas in the bombings of civilians.
Hammond recounted miles of burned-out villages, tales of slow killings, and gang rapes. A Canadian government special report released the day before the U.S. hearing concluded that Canadian oil company Talisman Energy had materially aided Khartoum's war effort. In addition, according to a high-level Sudanese defector, shiploads from China labeled "oil equipment" have in reality contained rifles, rockets, aircraft, and mines.
Wall Street Ties
The commission has pressed the Clinton administration since last summer to sanction Talisman Energy, which owns 25 percent of Sudan's Greater Nile Oil Project in the Blue Nile region, and China National Petroleum Corporation, which owns a 40 percent stake. China National, under the name of PetroChina, plans to raise $5-7 billion through the New York Stock Exchange with help from the investment banking firm Goldman Sachs International.
Within days of the commission hearing, the U.S. Treasury Department announced that it would impose sanctions on Sudan's oil companies. The department decided, however, not to take action against Talisman or to block China National from U.S. markets. The sanctions prohibit U.S. companies and citizens from doing business with the Sudanese oil companies.
"From the beginning, we sought to ensure compliance with the U.S. sanctions," says Talisman president Jim Buckee.
"No one is saying there aren't problems [in Sudan]," says Robert Hormats, vice chairman of Goldman Sachs International. "But this particular transaction [of China National] should not be affected by concerns about Sudan or other parts of the world."
Allowing China National to list on the New York Stock Exchange is like letting a Nazi-affiliated company raise money on Wall Street, says Congressman Frank R. Wolf (R-Va.), who has led trips to Sudan to verify atrocities. "The poor people in southern Sudan are being told their value is not as important as open markets and the free flow of capital."
At the end of February, a coalition of religious and human rights leaders launched emergency efforts to block China National's stock-exchange listing. Nina Shea of Freedom House, Diane Knippers of the Institute on Religion and Democracy, and others wrote 200 of the largest U.S. investors, asking them not to buy shares in China National.
Freedom House's Paul Marshall and other Canadian evangelical leaders met with Canadian Foreign Minister Lloyd Axworthy about his tepid response to Talisman's involvement with Sudan's regime.
The commission plans to develop an evaluation tool for portfolio managers and other investors. The tool would evaluate the risk a company or its capital fundraising face as violations of religious freedom and human rights prompt international protests against certain investments.
Atrocities Persist
After a vigorous call by evangelical leaders and others for a selloff of Talisman stock, the stock price has plummeted. But divestment and eyewitness testimonies of the atrocities have not stopped the war.
Gassis believes the government targeted the Upper Kaouda Holy Cross School, which he built—four small buildings with thatched roofs—as a warning against him testifying.
"The message of the bombing is for me to keep quiet," says Gassis, who recently received the Wilberforce Award from Prison Fellowship. "The Khartoum government knows that I am here. 'Bishop,' they are saying, 'keep your mouth shut.' "
Gassis says he is in the United States because of the desires of his Christian brothers and sisters in Sudan. With an evangelical mother and a Catholic father, the bishop feels he exemplifies the church's unified voice. "Come and save us," he says. "And pray for me."Tony Carnes is Senior News Writer for Christianity Today.
Related Elsewhere
Our earlier coverage of this subject includes:
Protest Begins as White House Rethinks Policy on Sudan Regime | Religious leaders urge Clinton administration to act against oppression (Feb. 10, 2000)
Oil Exports Draw Protests | Christians urge divestment from Canadian company (Nov. 15, 1999)
Religious Freedom Panel in Place (June 14, 1999)
The U.S. Department of State Annual Report on International Religious Freedom for 1999 has an extensive entry on religious liberty abuses in Sudan, and the Department of State 1999 Country Report on Human Rights Practices (Released February 25, 2000) also includes considerable information on religious freedom.
Have something to add about this? See something we missed? Share your feedback here.
Our digital archives are a work in progress. Let us know if corrections need to be made.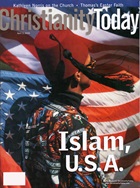 This article is from the April 3 2000 issue.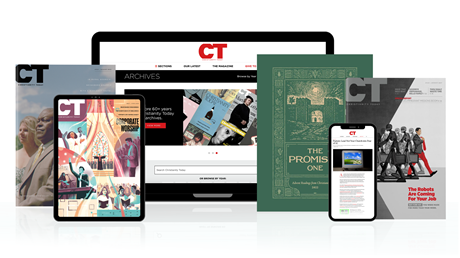 Annual & Monthly subscriptions available.
Print & Digital Issues of CT magazine
Complete access to every article on ChristianityToday.com
Unlimited access to 65+ years of CT's online archives
Member-only special issues
Subscribe
Sudan: Mixing Oil and Blood
Sudan: Mixing Oil and Blood