Sudan is the hell of the world," said Daniel Eiffe of Norwegian People's Aid at recent hearings sponsored by the U.S. Commission on International Religious Freedom. "Apartheid is nothing compared to Sudan," Eiffe said about the conflict that has killed 2 million people in the last decade and left another 4 to 5 million homeless. When the State Department-based commission was created in late 1998, some feared that it would be a mere lapdog for the status quo rather than a watchdog for anti-persecution activism. But after the commission's February 15 hearings on the Sudanese civil war, such doubters should take courage. The commission effectively brought government and media attention to the plight of Christians, animists, and moderate Muslims in the region.
For several years, Western Christians have focused on the plight of fellow believers in Sudan. Much attention has focused on the slave trade, and last year Christian ministries split about the effectiveness of slave-redemption programs ("Ransomed," CT, Aug. 9, 1999, www.ChristianityToday.com/ct/9T9/).
But the issues involved are much larger than the effectiveness of slave-redemption programs. They range from the relationship of relief and development agencies to the Sudanese People's Liberation Army (the SPLA demands "taxes" from most of the aid agencies) to the way in which American capital markets may fund development of the Sudanese oil business and thus funnel revenue to the oppressive Khartoum government.
Any effective campaign must press an enemy on multiple fronts. In the case of Sudan, activists advocate that such enemies as inertia, apathy, moral blindness, and greed must be attacked through trade sanctions, public protest, military aid, back-door diplomacy to negotiate a peace, and emergency relief work.
Late last year, the commission pressed the Clinton administration to bar oil companies—both those based in Sudan and those partnering with Sudanese firms—from raising capital for a new oil pipeline in American markets. The Treasury Department balked, but the day after the commission's hearings focused attention on the problem, Treasury conveniently applied the ban to two Sudan-based oil companies—leaving three firms from Canada, Malaysia, and China free to seek American capital for the Sudan pipeline. Thus the much-ballyhooed economic globalization exacerbates a regional human-rights tragedy, unless President Clinton acts by executive order.
Fortunately, the rest of America isn't waiting for the federal government to act. In recent months, investment giants such as TIAA-CREF and several state government employee retirement funds have sold off more than 2.4 million shares of Talisman, the Canadian interest in the Sudan pipeline project. The Canadian Minister of Foreign Affairs issued a report just the day before the U.S. Commission hearings, revealing not only Talisman's economic partnership with the Khartoum government, but the use of the company's facilities for Khartoum's bombers and helicopter gunships. Economic strategies were effective in South Africa, and they need to be applied broadly to agents of religious persecution in Sudan. Watch for more information on Sudan—as well as China and Russia—when the commission issues its annual report, due by May 1.
In the meantime, Christians in the West should support efforts of all kinds to rein in Khartoum: from public protests to divestment to—yes—the schoolchildren who are raising money to send soccer balls and land-mine detectors to the beleaguered Christians of southern Sudan.
Related Elsewhere
See our recent coverage of the problems in Sudan:
Sudan Relief Operations Endangered | Rebel demands cause agencies to curtail efforts. (Apr. 3, 2000)
Bombs Continue to Fall on Ministry Hospitals in Sudan | Samaritan's Purse hit for fourth time, two killed in Voice of the Martyrs bombing (Mar. 24, 2000)
Mixing Oil and Blood | Sudan's 'slaughter of the innocents' toughens religious freedom coalition. (Mar. 15, 2000)
Protest Begins as White House Rethinks Policy on Sudan Regime | Religious leaders urge Clinton administration to act against oppression (Feb. 10, 2000)
Have something to add about this? See something we missed? Share your feedback here.
Our digital archives are a work in progress. Let us know if corrections need to be made.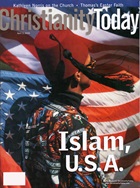 This article is from the April 3 2000 issue.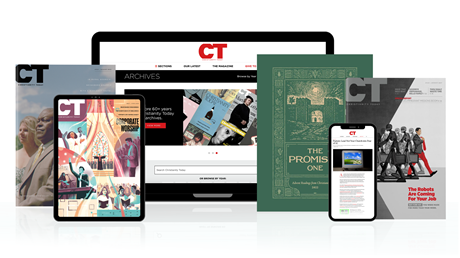 Subscribe to Christianity Today and get access to this article plus 65+ years of archives.
Home delivery of CT magazine
Complete access to articles on ChristianityToday.com
Over 120 years of magazine archives plus full access to all of CT's online archives
Subscribe Now
Confronting Sudan
Confronting Sudan