The church has debated the question for centuries: Are Christians ever justified in getting a divorce? Some believe it is never an option, regardless of' circumstances. Others hold that divorce can be permissible. What about Scripture? Scholars usually turn to nine major Scripture texts when discussing divorce: Genesis 2:24; Deuteronomy 24:1-4; Malachi 2:6-16; Matthew 5:31-32; Matthew 19:3-12; Mark 10:2-12; Luke 16:18; Romans 7:1-6, and 1 Corinthians 7:10-15.
Here are the four texts used most often in the debate, and arguments each side marshals to support its position.
Genesis 2:24: Adam and Eve's one flesh
The case against permitting divorce: If, as this verse tells us, man and woman have become "one flesh" in marriage, how can they cease to be one? God designed the marriage bond to be permanent; human acts cannot sever it. Moreover, marriage is a covenant (Malachi 2:14; Proverbs 2:17), and God expects a covenant or vow to be kept ( Numbers 30:2).The case for permitting divorce: Despite marriage's intended permanence, the ideal is not always achieved. Sin sometimes spoils God's design. This is shown by various biblical passages that permit or require divorce (e.g., Ezra 10). Moreover, the one flesh in Genesis 2:24 is not some mystical union; we still have two people with two separate spirits. The one flesh refers simply to the sexual union and metaphorically to the union of man and woman through common commitment and goals.
Against: In ancient Near-Eastern culture, all that a man needed to do to rid himself of his wife was to cast her out of his house with the pronouncement "I divorce you!" The legislation of Deuteronomy, however, provided some protection to the wife. This passage ...
1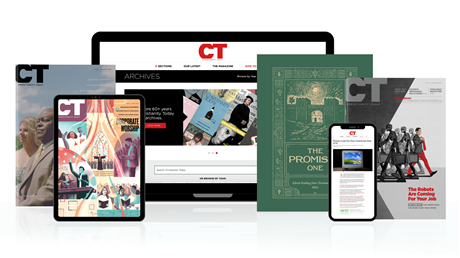 Subscribe to Christianity Today and get access to this article plus 60+ years of archives.
Home delivery of CT magazine
Complete access to articles on ChristianityToday.com
Over 120 years of magazine archives plus full access to all of CT's online archives
Subscribe Now
Can One Become Two?
Can One Become Two?