When Brian Coleman, Vicar of All Saints Church in Guildford, Surrey, England, reads the liturgy this week, it won't be the same as in other Church of England parishes. This one will speak of sorting hats, Muggle songs, quidditch, and ton-tongue toffees. It's the Harry Potter liturgy, designed to attract youth. "Young folk are all very much into Harry Potter," Coleman tells The Times. "We are using this interest." But the Evangelical Alliance's Paul Harris, also an Anglican clergyman, is dismayed. "We do encourage clergy to connect with contemporary culture," he says. "But it is going too far to use images from Harry Potter. There is a risk that children are going to be very confused by the use of symbols associated with evil."
The summit of religious leaders ended yesterday with a "Commitment to Global Peace" statement, which condemns religious violence, says all religions should be treated equally, promotes gender equality, calls for an end to poverty, takes a strong environmentalist stance, yadda yadda yadda. But according to reports, the meeting itself wasn't all that peaceful. "The public politeness evaporated when, after two days, the four-day summit … moved from the hall of the United Nations General Assembly and into the nearby Waldorf-Astoria Hotel," writes Religion News Service's Chris Herlinger, who notes that "anger … flared during the session." Cardinal Francis Arinze, the Vatican's representative, was "clearly irritated" by other religious leaders' repeated anti-Christian remarks. Meanwhile, other media are still obsessing over the Dalai Lama's absence.
A federal judge declined to issue a temporary injunction requested by the American Civil Liberties Union to halt a state law requiring one minute of silence at the beginning of every school day. "Whatever bit of coercion could possibly be there is not going to be irreparable harm between now and when I resolve this case," said U.S. District Judge Claude M. Hilton, who will hearing on the merits of the case Friday, September 8.
A church and vicarage were attacked Tuesday in Jhadol tehsil. The priest says he'd been repeatedly warned by local youth to leave. Meanwhile, a Christian missionary school was robbed in Lucknow, Mathura.
The Greek Orthodox Church is still fighting the decision to remove religious identification from state identity cards. "This war is being waged between the sons of darkness and the sons of light. We believe wholeheartedly that we belong to the sons of light," says Archbishop Christodoulos, leader of the church. "We will continue our struggle for Greece to remain a Christian state, as we knew it and want to live it." The church is planning to collect five million signatures—half of Greece's population—to force a referendum on the decision. The new religion-free cards come out next month.
Wednesday's Weblog noted that Christina Landman, professor of theology at the University of South Africa, said at a conference that engaged couples should be required to have sex before marriage. Here are a sampling of statements other church officials have made in the wake of Landman's call: "Her view certainly wouldn't represent the traditional orthodox view of the main-line churches—Protestant or Catholic, or the charismatic churches." "I can't but radically differ from her point of view." "We preach and teach and promote among our youth to stay virgins until they get married. With older people that is a principle we would hold to." "We see sex as something sacred, that should not be experimented with by young people just to satisfy their urges." (By the way, here's a fun game: try to figure out what denomination each of those statements came from before peeking at the article.)
Related Elsewhere
See our past Weblog updates:
August 31 | 30 | 29 August 25 | 24 | 23 | 22 | 21 August 18 | 17 | 16 | 15 | 14 August 11 | 10 | 9 July 27 | 25 | 24 July 21 | 19 | 18 | 17 July 13 | 12 | 11 | 10 July 7 | 5 | 3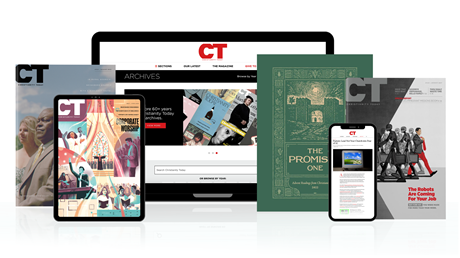 Annual & Monthly subscriptions available.
Print & Digital Issues of CT magazine
Complete access to every article on ChristianityToday.com
Unlimited access to 65+ years of CT's online archives
Member-only special issues
Subscribe
St. Harry Potter Parish?
St. Harry Potter Parish?