This massive tome, dedicated to the memory of Francis A. Schaeffer, is a magnum opus in the best Schaefferian tradition. It is clearly intended to be what the ancients called an enchiridion, a handbook for today's Christian. The authors seek to update Schaeffer's seminal work How Should We Then Live?, written when existentialism was challenging a still powerful rationalism and naturalism. They address an era now characterized by postmodernism, mysticism without content, and generic New Age spirituality.
Colson (founder of Prison Fellowship) and Pearcey (a fellow with the Discovery Institute's Center for Renewal of Science and Culture and executive director of Colson's BreakPoint radio program) have written in an easy-to-read style and have included many engaging stories. The technique may conceal the fact that the reader is being confronted with serious issues. The authors presuppose that Christianity is more than just a religion of personal salvation: it involves a total world-and-life view that is surrounded and battered by an opposite and incompatible secularist view. "The culture war … is a cosmic struggle between worldviews—between the Christian worldview and the various secular and spiritual worldviews arrayed against it," they write. "This is what we must understand if we are going to be effective both in evangelizing our world today and in transforming it to reflect the wisdom of the Creator.
"The authors devote the first part of the book to making readers familiar with the concept of worldview itself. Then in part 2 ("Creation: Where did we come from and who are we?"), the authors mount a full-scale assault on what they consider our culture's dominant "metanarrative" (the overarching explanation of life): naturalistic evolution. Before introducing some heavy intellectual material, they begin with a personal narrative about Dave and his daughter Katy, a high-school student, as they visit Disney World's EPCOT Center. After a presentation about the universe in which naturalistic evolution is presupposed throughout, Dave discovers to his shock that his daughter shares this world view. Such stories, found throughout the book, skillfully introduce readers to a difficult task—namely, revealing the degree to which naturalistic evolution has been elevated to the reigning presupposition in modern life.
Drawing heavily on two outstanding critics of evolutionary doctrine, Phillip Johnson and Michael Behe, the authors provide readers with arguments to vaccinate them against the evolutionary virus. For instance, they tell readers to ask, "What came before the big bang? What caused it? If the big bang was the origin of the universe itself, then its cause must be something outside the universe." They make difficult arguments easy to follow, though devotees of Stephen Jay Gould, the late Carl Sagan, and other apostles of naturalistic evolution will not be forced into retreat. The chief value in this section is the encouragement it can give readers already suspicious of the evolutionary worldview, but for a fuller refutation, one must go to writers such as Johnson and Behe.
In the next part, the authors turn to explaining the human race's predicament by discussing the doctrine of the Fall, which was also central to Schaeffer's apologetics. This in turn leads to a discussion of the problem of evil in general, concluding with a quote from Augustine: "God judged it better to bring good out of evil than to suffer no evil at all." Here again, the authors offer solid arguments, but in the compass of even a large book that attempts to deal with the entire Christian worldview, they do so in a shorthand and summary fashion.
At the end of part 4 ("Redemption: What can we do to fix it?"), the authors review the historical statements of the New Testament and the reliability of the documents as they have been handed down, and especially the historicity of the Resurrection.
Finally, in "Restoration: How now shall we live?" Colson and Pearcey tell readers how to deal with the complex decisions that have to be made every day. Topics range from sexual ethics to living in a capitalist economy to educating one's children. For example, they write about the issue of vocation: "Even in the harshest of circumstances, work is still a gift of God that imparts a sense of personal fulfillment and useful service.
"Throughout the book, Colson and Pearcey stand clearly in the tradition of Schaeffer, who was the first evangelical this century to undertake a massive, hopeful, and effective defense of the Christian worldview against the host of enemies assailing the faith. This is perhaps the greatest compliment that can be paid to their work.
Naturally, just as critics attacked Schaeffer, so they will attack this book, calling it superficial and simplistic, objecting to "hit-and-run" tactics, and so on. In a number of cases, these criticisms are justified. For example, the authors use Andy Warhol's images of Campbell's soup cans as examples of "art that attacks all standards" and "ends up destroying itself," but they fail to appreciate the complexity of Warhol's art (some of which was designed to assail the values of modern artists who irritate the authors). Then again, in a book that tries to equip the Christian soldier for philosophical world war, it is impossible to cover all points with the precision of a series of scholarly monographs.
Perhaps one ought to say of their "oversimplifications" what Hans BÃrki said of Schaeffer's: they are like the best editorial cartoons. They are not detailed depictions of the subject. Nevertheless, they tell us something a photograph would not, something true and important, something we ought to know.
Harold O. J. Brown is a professor of theology at Reformed Theological Seminary in Charlotte, North Carolina, and editor of Religion and Society Report.
Related Elsewhere
How Now Shall We Live can be purchased at christianbook.com, among other online book retailers. Charles Colson is a columnist for Christianity Today. His columns include:
Scout's Dishonor, November 15, 1999
What Are We Doing Here?, October 4, 1999
How Evil Became Cool, August 9, 1999
Does Kosovo Pass the Just-War Test?, May 24, 1999
Why We Should Be Hopeful, April 26, 1999
Moral Education After Monica, March 1, 1999
The Sky Isn't Falling, January 11, 1999
Poster Boy for Postmodernism, November 16, 1998
Evangelicals Are Not an Interest Group, October 5, 1998
The Devil in the DNA, August 10, 1998
The Oxford Prophet, June 15, 1998
Why Fidelity Matters, April 27, 1998
Do We Love Coke More Than Justice?, March 2, 1998
Madison Avenue's Spiritual Chic, January 12, 1998
Colson Archives
Colson's daily radio program, Breakpoint, is also available online, and has more on How Now Shall We Live?January 10, 2000, Vol. 44, No. 1, Page 81
Have something to add about this? See something we missed? Share your feedback here.
Our digital archives are a work in progress. Let us know if corrections need to be made.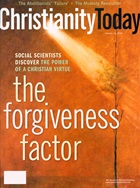 This article is from the January 10 2000 issue.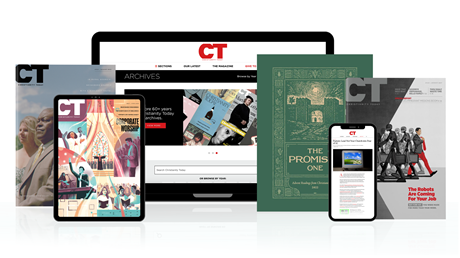 Annual & Monthly subscriptions available.
Print & Digital Issues of CT magazine
Complete access to every article on ChristianityToday.com
Unlimited access to 65+ years of CT's online archives
Member-only special issues
Subscribe
Things We Ought to Know
Things We Ought to Know