In the shadow of an active volcano in Ecuador's Andes mountains, 44-year-old Pedro Roche addresses his tiny congregation with the power of God rumbling behind him. Roche, a house contractor by day, is a spellbinding preacher at night. In his passion, he shifts from Spanish to his local Quichua dialect without missing a beat.
"This is the beginning of birth pangs," he says. "Things will grow more difficult as the end times come."
Roche's sermon is about the gurgling volcano Tungurahua, 24 miles northeast of where the church is situated in Chalan, a small village in the mountains above Riobamba, a city of 120,000. In recent months, 25,000 people have been evacuated from the foothills around the 16,475-foot mountain.
Residents of Riobamba wear masks and goggles when they go outdoors to protect them from the smoke and ash.
Roche believes Tungurahua—just one of Ecuador's 31 mostly inactive volcanoes—is a sign of God's wrath because of immorality and corruption among his people, the Quichua. With 13 million people in Ecuador, Peru, and Bolivia, the Quichua comprise the largest indigenous group in Latin America. (They are known as Quechua in Peru and Bolivia.)
But the volcano has also given members of the congregation an open door to evangelize in Riobamba. Roche tells how he has preached in the plazas and open markets of the city and found a receptive audience. "People are eager to hear under these circumstances," he says.
History Of Oppression
Vibrant growth of Protestant churches among the Quichua in Ecuador began in the 1960s. In the last 30 years, there has been a twentyfold increase among Protestants, according to Operation World. But the success of Quichua mission work did not happen overnight, demonstrating the merit of persistent outreach, the importance of Bible translation work, and the value of developing local church leaders early on.
Less than a century ago, no Protestant missionary was at work among the Quichua. Unlike most other Indian groups, the Quichua—descendants of the ancient Incas—retained their own language and culture in the four centuries following the destruction of their empire. But they survived. The Quichua, at 4.5 million, are slightly more than 40 percent of Ecuador's population.
Beginning with the sixteenth century Spanish conquest, the Quichua were pressed into service, building the colonial empire. And along with subjugation, Spanish colonists brought conversion of the Quichua to Roman Catholicism. Ecuador became one of the Catholic Church's greatest strongholds.
But starting in the 1890s, Ecuador began to loosen its official ties to the Roman church, eventually adopting explicit separation of church and state. Both the Gospel Missionary Union (GMU) of Kansas City, Missouri, and the Christian Missionary and Alliance (CMA) of Colorado Springs operated within the country by 1897. GMU concentrated on the north, and CMA work focused on Imbabura Province in the north.
For decades they had no competition from other Protestant missions groups—and, for more than half a century, no results.
Progress was slow, in part, because foreigners had long been associated with oppression. In addition, few wanted to join a new faith if it meant alienating their families and opposing the dominant Catholic culture.
Translation And Training
Today, the Quichua work in Ecuador has become one of the most successful Protestant missionary efforts of the late twentieth century, anchored in providing Scripture in tribal languages and intensively training local church leadership.
Mission histories point to the commitment of two women, GMU missionaries Julia Anderson and Ella Ozman, as critical in the eventual success of Quichua missions. In 1902, they moved to Ecuador's Chimborazo Province and began the first Protestant ministry to the Quichua. Ozman died of pneumonia the following year. But Anderson carried on alone, retiring in 1953. At the time she could count the number of Quichua converts on one hand.
Anderson translated a Quichua New Testament, published in 1954, and the first group of Quichua believers were baptized the following year. The first Quichua church was built in 1958, the first radio station in 1961.
The work among the GMU, now known in Ecuador as the Indigenous Evangelical Association of Chimborazo (AIIECH), took off in the early 1970s. Of an estimated 700 Quichua churches in Ecuador, 500 are AIIECH-related.
In 1913, CMA missionary Homer Chrisman established a mission station. The CMA likewise encountered great resistance to the gospel. "After over 50 years of missionary endeavor there were only 20 believers," says Mike Welty, a CMA missionary in Quito who spent eight years working with Quichua in Otavalo. After decades of concerted prayer beginning in 1970, now there are two dozen Quichua CMA churches, most led by nationals. Alliance missionaries continue to train leaders through Otavalo Bible Institute.
Ongoing Work
The Assemblies of God (AG), based in Springfield, Missouri, began working with the Quichua in Riobamba in 1992. A year ago, the first 15 students graduated from Quichua Bible School, the first Pentecostal Bible school for the Quichua in Ecuador.
Ultimately, Quichua will train their own people at the AG school. For now, instructors are whites from the United States and Spanish-speaking mestizos (mixed Spanish-Indian). Quichua must study with Spanish texts because materials are not available in Quichua. The students are all bilingual in order to work in Spanish-speaking Ecuador.
Carolyn Orr, who began translating Scriptures into Quichua in 1954 for Wycliffe Bible Translators, notes that there are eight Quichua dialects in Ecuador alone, five in the mountains and three in the jungle.
Complete Bibles are available only in two of the dialects. The dialects are dissimilar enough to be not understood by outsiders, especially for those who do not have a long history of a written language and for whom sixth grade is the average education level attained.
Before the Bible school in Riobamba opened, only half a dozen Quichua received training from the denomination's Bible schools in Quito and Guayaquil, both four hours away. There are now 31 Quichua AG congregations.
Denominational Differences
another critical element for the successful missionary outreach among the Quichua has been the willingness of the Quichua to accept responsibility for supporting themselves and responding to community needs.
But despite the spread of churches, the fledgling fellowships also have inherited a legacy of denominational division that began with the earliest missions activity in the region.
Pedro Guaman, 34, is a dairy farmer and one of the graduates of the AG Bible school's first class. He rode his motorcycle down 4,000 feet to Riobamba to attend classes. He is now pastor of two small churches in Chulcunag Alto and Puruay. Like all the Quichua pastors, Guaman works other jobs to make ends meet. "My wife didn't want me in the ministry, but I felt called," he says. "It's especially hard because of finances. But the Lord has touched my wife and she now helps me in the ministry."
Mariano Carillo, a 61-year-old bricklayer, faces challenges in attracting members to services other than Sunday at his church in Lan Lan. "People work so hard on their farms that they come dragging into service or they don't make it at all," Carillo says. There are 60 homes in the Lan Lan community, and every family attends one of three churches: the AG, AIIECH, or United Pentecostal. The three movements do not get along, largely because of vastly different theological views on the Holy Spirit.
Carillo's AG church offers activities every evening. All of the 22 families who attend live within a 20-minute walk. And everyone walks. The church is simple, with a stone floor, plastered walls, a corrugated tin roof, wooden pews—and an electric keyboard.
Oswaldo Quinlle, 39, is pastor of the two-year-old Quichua Evangelistic Center in Riobamba, the mother church for AG work among the indigenous group. "Before I was saved I was a terrible person," says Quinlle, another 1999 Bible school graduate. "I used to beat up evangelicals."
One of his primary challenges is unifying Christians in Riobamba. Some members from a church across the street have tried to dissuade Quinlle's flock, claiming the AG's teaching on tithing amounts to charging for services. Quinlle receives $20 a month for leading the congregation of 80. Like Carillo, Quinlle also has trouble getting members to attend, not because they are worn out, but because they think they must keep their businesses open in the evening. They do not think they can afford to attend church in what some describe as Ecuador's worst economic downturn in history.
Out Of The Ashes: But some pastors such as Pedro Roche see economic struggles—as well as the threatening volcano—as opportunities to spread evangelistic fervor and build unity among believers.
To reach a Wednesday evening service at Roche's church in Chalan, people must walk on a one-lane dirt path in the dark. The only other modes of transportation are two burros outside. Time is not important; some attendees arrive nearly an hour late. The service, scheduled for 7 p.m., does not begin until nearly an hour later as people of the community chat about events of the day. Even the latest worshipers make sure to shake hands with everyone else. Some men offer their arms instead because their hands are dirt-covered from work in the fields.
Pastor Pedro Roche enters the sanctuary wearing a Nike hat and traditional wool poncho. As with many Quichua, Roche's life has been transformed by the gospel. Alcohol abuse is commonplace among the Quichua, some of whom would spend what little money they had on liquor. At times, dozens of intoxicated Quichua would be passed out along roadsides.
Roche became a Christian after he drank too much whiskey, fell into a cactus, and quit drinking. His skeptical wife became a Christian four months later when she saw his changed behavior. Roche, a Bible-school student, now oversees three churches. At the service in Chalan, worship is full-voiced singing about Christ's second coming, streets of gold in heaven, and names written in the Book of Life.
Some members of the women's choir wear no shoes. But they all wear blue-yarn shawls as a choir uniform. A dog wanders in to check out the situation.
The low rumbling of the nearby volcano brings to mind hellfire and brimstone, fueling Roche's sermon.
"We're called to repent before our town suffers," he proclaims to his congregation. "We shouldn't need these natural phenomena as reminders."
Related Elsewhere
See more on the Tungurahua volcano at the VolcanoWorld site.
The online Catholic Encyclopedia is one of the few religious sites with information about the Quichua Indians.
Have something to add about this? See something we missed? Share your feedback here.
Our digital archives are a work in progress. Let us know if corrections need to be made.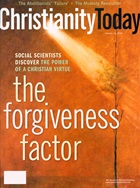 This article is from the January 10 2000 issue.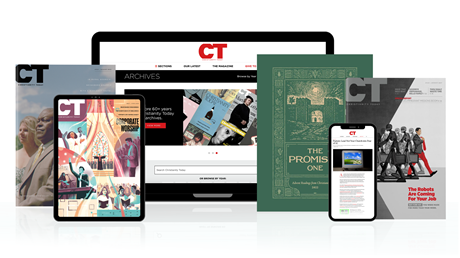 Subscribe to Christianity Today and get access to this article plus 65+ years of archives.
Home delivery of CT magazine
Complete access to articles on ChristianityToday.com
Over 120 years of magazine archives plus full access to all of CT's online archives
Subscribe Now
Out of the Ashes
Out of the Ashes