Chicago Tribune religion writer Steve Kloehn looks beyond the headline grabbers at the Southern Baptist Convention (SBC)—the ban on female head pastors, the dropping of "the priesthood of the believer" from the denomination's statement of faith—to the largely symbolic resolutions passed at the annual convention. The SBC supported broadcaster Laura Schlessinger, capital punishment, and the use of B.C. and A.D. (instead of B.C.E. and C.E.). It condemned persecution in China and Sudan, fetal-tissue trafficking, and the "judicial oppression of the Boy Scouts of America." But it refused a measure to place Pentecost on the official denomination calendar. "Next they'll want to put Mardi Gras on the calendar," Kloehn quotes one delegate as responding to the proposal.
The president of Southern Baptist Theological Seminary has an op-ed piece in today's New York Times saying that "Southern Baptists are engaged in a battle against modernity, earnestly contending for the truth and authority of an ancient faith." The denomination is driven toward such actions as limiting the office of pastor to men because it is "applying the brakes" to culture. Mohler's piece is full of catchy lines like "Southern Baptists experience family trouble like everyone else, but at least they know how God intended to order the family" and "If faithfulness requires the slings and arrows of outraged opponents, so be it."
The growing Christian anti-poverty network, now backed by the National Association of Evangelicals (NAE) and other evangelical groups, will attempt to influence the campaigns through the conventions and through "voter scorecards" (a Christian Coalition tool some Call to Renewal leaders once criticized) evaluating candidates on poverty issues. "If Mr. Bush and Mr. Gore want to be our partners, they need to put poor people on the agenda," says Jim Wallis, leader of the Call to Renewal. The Los Angeles Times story also notes how evangelicals are increasingly working together against poverty, as this year's March for Jesus and NAE efforts have demonstrated.
Dara Singh, currently under arrest for the murder of Australian missionary Graham Staines, has announced he's running in the next assembly elections in Orissa, India. Militant Hindus have recently become increasingly vocal—and political—in their praise of Singh and in their vitriol against Christians. But Singh will be fighting an uphill battle. Not only is Singh likely to be found guilty, but the Orissa government is likely to pass a ban on pro-Singh literature.
Why would people go to church to hear a sermon if they can hear it on the radio? Will televised services mean empty pews? The Dallas Morning News echoes the standard refrains about religion online, complete with limited references to iBelieve.com and Beliefnet (which the News praises for, among other things, reprinting a few Christianity Today articles).
Christian recording artist Michael English, indicted last week for faking drug prescriptions, turned himself in on Friday. He's now out on bond.
The ratings mammoth, in which 16 people stranded on a South Pacific island compete to be the last voted off—and thus win a million dollars—is "television's latest denigration of human life," says the conservative organization. The group claims the show's premise "is rooted in the theory of evolution" and notes its similarity to the old game Lifeboat (which, the press release doesn't note, was based on an early John Steinbeck short story popularized by a 1944 Alfred Hitchcock film). "For years, sociology classes across America challenged students to place a value on human life," reminisces the nation's largest public policy women's organization. "They would write hypothetical scenarios where a doctor, a senior citizen, a scholar and a homemaker were all abandoned in a boat. One person had to die because of a lack of supplies. Who would the castaways choose? Now, the secular movement asks sociology students to grow up and apply this indoctrination. The situation is no longer hypothetical. This is real life. Which human has more value? This type of thinking encourages euthanasia, which rids society of senior citizens who no longer contribute to the work force, regardless of the loss of their wisdom and experience. It also fuels abortion, which spurs the end of unwanted pregnancy, despite these babies' potential contributions to society." In all fairness to the show, Lifeboat isn't the best of analogies. CBS doesn't actually kill the contestants; it gives them a hot shower and a meal that beats roasted rats and beetle larvae. But that's OK CWA, your press release works well by substituting another analogy: "For years, students across America would view hypothetical scenarios where a skipper, a millionaire, his wife, a movie star, a professor, and others were all abandoned on a desert isle. Somehow, they had great coconut technology but couldn't leave the island. Now, the secular movement asks students to grow up and apply this indoctrination. The situation is no longer hypothetical. This is real life." Actually, no. It's not. It's still TV.
See our past Weblogs: June 15 | 14 | 13 June 9 | 8 | 7 | 6 | 5 June 2 | 1 | May 30 May 26 | 25 | 24 | 23 | 22 May 19 | 18 | 17 | 16 | 15 May 12 | 11 | 10 | 9 | 8 May 5 | 4 | 3 | 2 | 1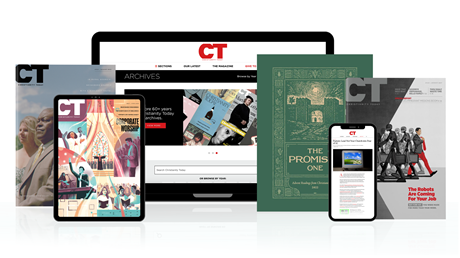 Subscribe to Christianity Today and get access to this article plus 65+ years of archives.
Home delivery of CT magazine
Complete access to articles on ChristianityToday.com
Over 120 years of magazine archives plus full access to all of CT's online archives
Subscribe Now
Is CBS's Survivor Pro-Abortion Pro-Euthanasia and Pro-Evolution?
Is CBS's Survivor Pro-Abortion Pro-Euthanasia and Pro-Evolution?