A newly installed Lutheran bishop has voiced concern that some Anglican priests are not sufficiently welcoming to members of his church despite the Porvoo Agreement between Anglicans and Lutherans. The 1996 Porvoo Agreement (named for the city in Finland where it was adopted) applies to Anglican churches of the British Isles, on the one hand, and Lutheran churches in Nordic and Baltic countries, on the other.But Bishop Walter Jagucki had hoped that its impact would be felt more broadly including in his own Lutheran Church in Great Britain (LCiGB).Under "Porvoo," as it is widely known, there is full communion among the signatory churches, including interchangeable ministries.In an interview with ENI after his installation on May 27, Bishop Jagucki said: "Before Porvoo, Anglican priests were often not sure how to deal with this strange creature, a Lutheran."He cited two cases where church members had felt more comfortable with Methodist and United Reformed Church congregations."Has Porvoo made a difference? Yes and no," he told ENI. " I wish it had made more difference. The top [of the Anglican hierarchy] is very well attuned to the agreement, but they should do more to publicize it."The LCiGB, with 2,750 members, represents mainly second-generation Lutherans in Britain, and Lutherans who are in the country temporarily. It mostly uses English, but also has worship in Polish, Kiswahili, Amharic, and Chinese.Bishop Jagucki, aged 58, who is Polish by birth, is the LCiGB's first bishop and the only bishop among the 11 member organizations of the Lutheran Council of Great Britain. Most of the other churches representing Britain's 30,000 active Lutherans are under the care of bishops overseas.Bishop Jagucki's installation, at St Anne's Lutheran Church in London, was attended by senior Anglican, Roman Catholic, Free Church (Protestant), and Orthodox officials, as well as by Agneta Ucko, deputy general secretary of the Lutheran World Federation in Geneva.The ceremony was performed by Robert Patkai, dean of the Hungarian Lutheran Church in Britain, and three bishops of sister Lutheran churches: Martin Lind of Linkoping (Church of Sweden); Jan Szarek, presiding bishop of the Evangelical Church of the Augsburg Confession in Poland; and Floyd Schoenhals of the Arkansas-Oklahoma synod of the Evangelical Lutheran Church in America.Bishop Jagucki told ENI he was "fascinated and humbled" to be chosen as bishop. He had previously headed the church as dean. He will continue to be pastor at St Luke's Church in Leeds, northern England, a post he has held since 1976. As bishop, he has responsibility for 10 LCiGB congregations and another 10 affiliated Lutheran congregations. The church has 12 serving, mainly part-time ministers, including three women. He also works three days a week as a psychiatric social worker, and admits to not knowing how he will be able to combine the extra duties of a bishop and his secular job."I'll have to see how it goes," he said.Bishop Jagucki believes that his appointment as bishop will help to open up ecumenical dialogue with other churches. "We see ourselves as a church of the Reformation which has constantly to reform itself. We take literally John 17 [Jesus' call for unity]."When I'm asked if I'm a Protestant, I say: 'No, I'm a Catholic'—as there are Anglican Catholics, Methodist Catholics and Roman Catholics. Rome shouldn't have a monopoly of the word 'Catholic'."Thomas Bruch, general secretary of the Lutheran Council of Great Britain, told ENI that the council welcomed Jagucki's installation as bishop. "In his new role he will have further opportunities to represent the Lutheran tradition in this land and to make contacts with fellow bishops and churches in other countries," Bruch said. He explained that Lutherans did not regard episcopal office as essential for the church, but many Lutheran churches in the world valued a personal form of "episcope," because it met spiritual and practical needs.In recent years, ecumenical discussions had strengthened the appreciation of Lutherans for the office of bishop, Bruch added. A number of national churches had reviewed their understanding of episcope and concluded, like the LCiGB, that the office of bishop was right for them as they pursued their mission.Copyright © 2000 ENI.
The Church of Sweden's Porvoo page has a copy of the Common Statement, links to member churches, background information, and other resources.See more coverage of Porvoo from The Lutheran, the Anglican Communion News Service (which also ran the sermon preached at the agreement's inauguration),The Porvoo Agreement has been cited by both sides in the debate over whether Lutherans and Episcopalians in the U.S. should adopt full communion. Here's a page on Porvoo from WordAlone, which opposes the move.The Lutheran Church in Great Britain apparently does not have a Web site, but you can e-mail the church here.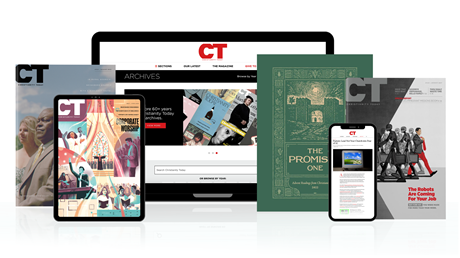 Annual & Monthly subscriptions available.
Print & Digital Issues of CT magazine
Complete access to every article on ChristianityToday.com
Unlimited access to 65+ years of CT's online archives
Member-only special issues
Subscribe
Lutheran-Anglican Agreement Ineffective Because It's Unknown Says New Bishop
Lutheran-Anglican Agreement Ineffective Because ...