A year after NATO forces bombed Serbia for its ethnic cleansing of Kosovar Albanians, Serbian evangelical churches are embracing ethnic diversity and restarting relief efforts.
The Christian Evangelistic Center—a small Bible school in the village of Backi Petrovac near Novi Sad in Serbia's northern province of Voyvodina—prides itself on enrolling nearly as many different nationalities as students.
Similar to the territories of the former Yugoslavia, however, Serbia's evangelical churches would rather remain small and independent than large and unified.
The Evangelical Alliance, which formed during the past decade, hopes to overcome the disorder and provide evangelical groups with a unified voice.
But the Protestant Evangelical Church—the largest Pentecostal denomination in the Federal Republic of Yugoslavia, claiming to represent 11,000 believers—remains distant. An evangelical women's organization recently quit the alliance.
Post-bombing Tensions
Though the NATO bombings from March to June 1999 helped close the evangelical ranks within Serbia, they also precipitated a trying ordeal in Orthodox-evangelical relations. Mobs damaged evangelical property in Belgrade, Novi Sad, and Nis. Theologians relying on geopolitics perceived the NATO intervention as an attack of aggressive Protestantism on Orthodoxy.
Before the visit of Jesse Jackson last May, Belgrade Baptists wrote a desperate, rambling letter to the international Baptist community begging for increased moral and political support.
Despite the trials of 1999, an ethnic Hungarian relief official believes Serbia is still far removed from a national catharsis.
Some leaders have suggested that the German church's 1945 Stuttgart Declaration, in which evangelicals acknowledged the Germans' collective guilt during the Nazi era, offers a model for Serbia.
But Serbians are not yet accepting any suggestion that the bombings on their territory might have been an indirect consequence of Serbian crimes in Vukovar, Sarajevo, and Srebrenica.
More than a few Serbian Christians insist that Western humanitarianism was not the true reason for the Kosovo incursion, but only a smokescreen for installing a robust NATO presence in the Balkans.
The current view among both Serbian Christians and Western Christians is that believers on the other side of the political divide should oppose their own government more vehemently.
Ecumenical relations also are hampered by cries of proselytism. A children's retreat center in Feketic (Voyvodina), run by the Ecumenical Humanitarian Organization (EHO), struggles to bring together children of Hungarian, Romanian, Slovak, Serbian, and Roma (Gypsy) backgrounds.
Yet any cross-cultural involvement by Protestants with Serbian children can quickly evoke cries of proselytism from conservative Orthodox clergy. Even Lutherans have raised cries of proselytism. A Baptist theologian recently responded that not one of the 25 Lutheran pastors in the Voyvodina has been "reborn."
Renewed Aid Efforts
Since the NATO bombings hauled Serbia back onto the relief map, the humanitarian work of evangelicals is flourishing. EHO's donations for 1999 were up 300 percent over the previous year. Bread of Life, a relief agency run by Baptists and Pentecostals, has become the biggest distributor of aid in Belgrade. Church agencies were the first ones active during and immediately after the bombardment, a fact noted with appreciation by the Serbian government.
David Troyer, a representative of the Ohio-based, conservative Mennonite Christian Aid Ministries, visited Belgrade's Ministry for Religious Affairs as air-raid sirens were still sounding. Two American missionaries with Greater European Mission spent the entire 78 days of bombardment in Belgrade.
Undaunted by visa hassles, the British missions agency Oak Hall arrived at Backi Petrovac with relief goods and 80 visitors last November. The organization visited the Balkans 32 times during the 1990s.
Uneasy Western Ties
Relief aid for Serbia lags far behind aid donated to Kosovo. A Swedish Baptist relief official claims that 286 humanitarian agencies operate in Kosovo, but only about 10 in Serbia. "Church relief is guided by Western media," he says, "not by the Holy Spirit.
"Yet the likelihood of Serbs uncoupling themselves from the West is remote. Though the U.S. embassy in Belgrade is shuttered and battered, the four Belgrade outlets of McDonald's are thriving.
The recent bombings have not shortened the lines of young adults, desperate to leave Serbia behind them, who surround the Canadian embassy.
The republic's destruction and reconstruction will be funded by the West, residents believe, for no one else is capable of doing so.
"We may be Europe's tail," Lutheran Bishop Jan Valent concedes, "but we still belong to Europe."
Related Elsewhere:
Past Christianity Today articles about Serbia include:
Doing Church Amidst Bombs and Bullets | Balkan evangelicals feel strain of ethnic cleansing (May 24, 1999)
Bridging Kosovo's Deep Divisions | A tiny evangelical minority has a vision for how to overcome the explosive mix of religion and nationalism. (Feb. 8, 1999)
Orthodox Condemn Milosevic (Oct. 4, 1999)
Church Planting Faces Uphill Battle (Sept. 1, 1997)
Serbian Baptists Hope for Return to Croatia (Nov. 11, 1996)
Have something to add about this? See something we missed? Share your feedback here.
Our digital archives are a work in progress. Let us know if corrections need to be made.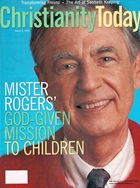 This article is from the March 6 2000 issue.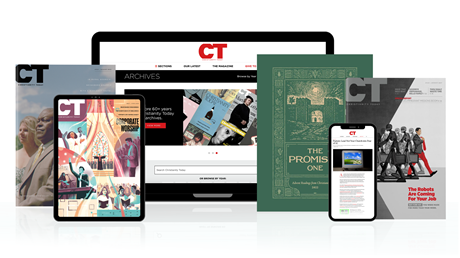 Subscribe to Christianity Today and get access to this article plus 65+ years of archives.
Home delivery of CT magazine
Complete access to articles on ChristianityToday.com
Over 120 years of magazine archives plus full access to all of CT's online archives
Subscribe Now
Yugoslavia: The Case for Compassion
Yugoslavia: The Case for Compassion