Having survived a raucous initiation to his new job on Capitol Hill, the first Roman Catholic to serve as chaplain of the U.S. House of Representatives says he is counting on the power of prayer to help bring about change in the nation's capital. House Speaker J. Dennis Hastert (R-Ill.) appointed Daniel P. Coughlin, the vicar for priests in the Chicago archdiocese, to the position in March, after an ugly partisan brawl. Charges of anti-Catholic bias erupted last fall when Hastert, after consulting House leaders, decided to appoint Presbyterian Charles Parker Wright instead of Timothy J. O'Brien, a Catholic priest who had received the most votes from a bipartisan congressional search committee (CT, April 3, p. 22). Rep. Earl Pomeroy (D-N.D.), vice chairman of the search panel, told CT that while he "never thought there was an anti-Catholic prejudice," he faults Hastert for failing to use the bipartisan selection process. "At the end of the day, they walked away from a bipartisan consensus," says Pomeroy, who has introduced legislation that would require unanimous approval of the chaplain by the speaker and the majority and minority leaders.Hastert defends his decision, saying that Wright was chosen for his "pastor's heart," not his religious doctrine. But he says Wright's selection was derailed by members who "were trying to take political advantage out of what was essentially a spiritual decision.""[In] all of my years in this Congress, I have never seen a more cynical and more destructive political campaign," Hastert said while announcing Coughlin's appointment in a surprise speech March 23 on the House floor. "That such a campaign should be waged in connection with the selection of the House chaplain brings shame on this House."A parish priest who comes to the Hill with 40 years of pastoral experience, Coughlin was recommended by Francis Cardinal George of Chicago, who is a friend of Hastert's. Coughlin, who says he has yet to see any signs of anti-Catholic sentiment, told CT that one reason the House needs a chaplain is to "keep prayer alive before the legislature.""I believe in prayer and the power of prayer," Coughlin said at an April reception after celebrating a public Mass on Capitol Hill. By prayer "and through the power of Christ, we'll bring about unity," he says. The reception, sponsored by the Republican National Committee (RNC), was an effort to welcome Coughlin after the rocky appointment. But some Democrats accused Republicans of further politicizing the event, and complained that they did not receive invitations to the Mass. An RNC spokesman says that while only executive council members of the RNC's Catholic Task Force and three Catholic Republican senators received personal invitations, media advisories indicated that the event was open to all."The Catholic celebration of Mass does not need endorsement by you guys," Rep. Gerald D. Kleczka (D-Wis.) angrily told Republicans in a speech on the House floor. He added that Hastert's hasty appointment of Coughlin has failed to "stop the hemorrhage of the loss of the Catholic vote."While some Democrats continue to fault Hastert for his tactics in the selection process, most are nevertheless pleased with Coughlin, and grateful that the House finally has a Catholic chaplain."I think it's about time," says Rep. Grace F. Napolitano (D-Calif.), who is Catholic. Napolitano, who has met with Coughlin several times, describes him as "a warm and loving individual."
Our digital archives are a work in progress. Let us know if corrections need to be made.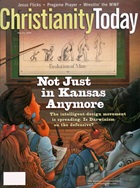 This article is from the May 22 2000 issue.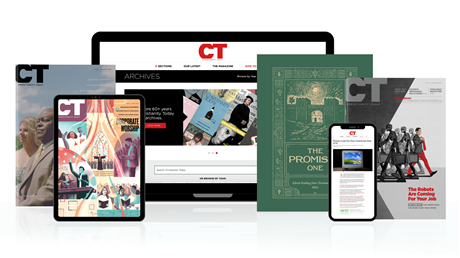 Find hope and historical insight. For a limited time, explore 60+ years of CT archives for free!
Daily devotions from Timothy Dalrymple during this pandemic.
Hundreds of theology and spiritual formation classics from Philip Yancey, Elisabeth Elliot, John Stott, and more.
Home delivery of new issues in print with access to all past issues online.
Join now and get print issues access to archive PDFs.
Congress: First Catholic Chaplain Emphasizes House Unity
Congress: First Catholic Chaplain Emphasizes House Unity