The initiative before Congress to formalize trade relations with China may falter due to concerns over human-rights abuses, including persecution of Christians. But a group of American Christian business leaders working in China say economic engagement, not isolation, is the best long-term strategy for nurturing political reform and religious freedom within China."China is searching for its own soul as communism becomes less relevant and discredited," says Tom McCallie, executive director of the MacLellan Foundation, which holds regular consultations on innovative methods of ministry in China. "What relation a company has to its employees says a whole lot to this society. Respecting and hiring people regardless of their religious beliefs is a really important value to communicate to China.""The multinationals are ardent supporters of the rule of law and respect for many freedoms," says Gare Smith, former deputy assistant Secretary of State for human-rights issues. One Christian executive who leads a large American multinational's operations in China supports Smith's point."Despite our pain, discomfort, and anger over abuses in China, it would be wrong to announce that we are cutting off the opportunities to apply our standards and values by living in Chinese communities," says the executive.The executive agreed to a lengthy interview with Christianity Today provided that he not be named. His corporation is a determined advocate for granting China permanent trading rights with the United States.Other Christian business leaders are less sanguine. John Kamm, the influential former president of the American Chamber of Commerce in Hong Kong and defender of underground churches in China, cautions that business leaders who place their hope in the positive effects of capitalism are excusing their inactivity in the face of persecution.At a March hearing on China by the U.S. Commission on Religious Freedom, many China-watchers were skeptical that American business leaders would speak out against religious persecution. Indeed, businesses "are fearful of the Chinese government if they say anything," according to Smith, who visited scores of Chinese factories as vice president of Levi Strauss & Co.At the hearing, leading China analyst Harry Wu presented video and documentary evidence of a three-year government blitz that wiped out every underground church in one coastal county. American business people assume "that money can change [communist leaders]," says Wu, famous for his exposé of prison labor and the trade of prisoners' body parts. "Can you convince a tiger to become a vegetarian?"
Money and Influence
Nonetheless, many Christian business leaders now working in China say that they are not just making money, but making a difference in the lives of their Chinese employees.For example, American businesses "provide access for people whose balance of activities" leans to ministry, the Christian executive tells CT. "They have legitimate jobs in China but are very active [in the church]."We have hired local Christians to work on the 'floor,'" observes one expatriate Chinese businessman. "We have also successfully worked with a few Christian factory owners who hired some Christians so that without disrupting or interfering with the work [they] have led over 100 to the Lord."However, the Chinese businessman admits that linking Christian business leaders with local Christians for employment "has a long way to go." Few multinational corporations are open to Christian outreach in the workplace.Expatriate Christians also are strengthening the church in China with their influence and financial resources.Several business leaders and their wives led their Beijing Christian fellowship in financing the rebuilding of the government-recognized church in downtown Luoyang in northern Henan province.The church was in shambles after a long dispute over ownership and the loss of all the building funds by one of the church leaders. The influence of the expatriates helped eliminate bureaucratic delays. The rebuilt Luoyang church will be dedicated this month.But the expatriates' support of the state church has angered unregistered or house-church Christians. The rebuilding of the Luoyang church occurred in close coordination with the Religious Affairs Bureau and the China Christian Council, two agencies under enormous influence and control from China's communist leadership.Further, Luoyang's official church had already built an expensive cathedral-like facility in the suburbs while local house churches scramble for worship space far from police eyes.
Religious Freedom Defenders?
Critics of Christian business engagement in China cite the case of Gao Geng, a Chrysler China employee, as an example of an American corporate naivet' in dealing with China's harsh realities. Gao Geng was fired from his job for absenteeism at Chrysler's Beijing Jeep plant because he was in jail for holding a house-church meeting. When the case leaked to the media, Chrysler rehired Geng, saying it did not know why he was missing. The Christian executive tells CT that his company in China would not fire an employee explicitly for religious belief."We comply with all laws we are subject to" in cases like Geng's, the executive says. "Of course, it is a challenge in a place like China. We are cautious to get involved when people are doing something in their personal life."Still, he says his company has approached local officials on behalf of individuals treated unfairly.Despite criticisms, "by our business practices, standards, and values we are having an effect," the executive says. "You absolutely have to apply the same standards that you use anywhere. Our company has a standard of business conduct covering protection of political activities and equal employment."Other Christian business leaders say that their Bible-inspired business practices set them apart by emphasizing resistance to bribery and honesty."We had a young, highly promising employee, but found that he was providing inappropriate gifts to local officials," the Christian executive recalls. "We fired him and held several 'refresher' meetings for all our employees."One Chinese manager challenged that decision, saying, "Chinese food is different from Western food, but neither is right or wrong." The executive countered that the company had been in business for many years in hundreds of areas worldwide. "Honesty is not subject to criticism in any culture."Tony Carnes is Senior News Writer forChristianity Today.
Related Elsewhere
"Chinese government violations of religious freedom increased markedly during the past year," reported the U.S. Commission on International Religious Freedom in its first annual report, which was released on Monday. The commission recommended that"the U.S. Congress should grant China Permanent Normal Trade Relations status only after China makes substantial improvement in respect for religious freedom." It also recommended that the U.S. seek a censure resolution against China in the UN Commission on Human Rights, campaign for the release of imprisoned Chinese religious leaders, and "ensure that China is not selected as a site for the International Olympic Games." The report is available in PDF formathere, though more information, including the U.S. Department of State Report on International Religious Freedom and Country Report on Human Rights Practices, transcription of the March hearings on religious persecution in China, and other worthwhile resources are all at the commission's Web site.Yesterday's New York Times reported that the Clinton administration is stepping up its support ofPermanent Normal Trade Relations status for China. The article also has links to dozens of past New York Times articles on the subject.The MacLellan Foundation Web site is mainly targeted at organizations seeking grants, but it has some information about its grantees around the world.For more background on Christianity in China, see Christianity Today's July 1998 cover story, "A Tale of China's Two Churches."
Have something to add about this? See something we missed? Share your feedback here.
Our digital archives are a work in progress. Let us know if corrections need to be made.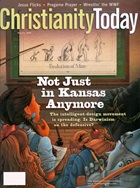 This article is from the May 22 2000 issue.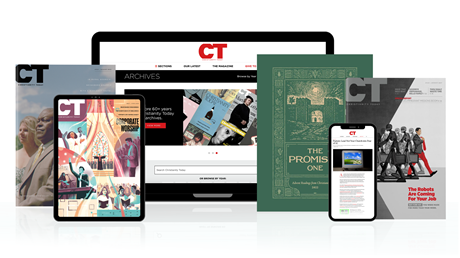 Subscribe to Christianity Today and get access to this article plus 65+ years of archives.
Home delivery of CT magazine
Complete access to articles on ChristianityToday.com
Over 120 years of magazine archives plus full access to all of CT's online archives
Subscribe Now
How to Change China
How to Change China