More than 500 members of the Church of the Restoration of the Ten Commandments died when they were locked in a church and set on fire March 17 in Kanungu, Uganda, in what some are calling the world's worst cult massacre. Independent charismatic church leaders say another tragedy is now occurring as legitimate Christian groups in Uganda are falsely accused of cultic activity. Local police estimate at least 930 were killed in four cult branches in the mountainous villages of southwestern Uganda, ten miles east of the Democratic Republic of Congo. In addition to the more than 500 killed in the Kanungu inferno, nearly 400 more bodies were discovered in five mass graves.Led by self-proclaimed prophetess Credonia Mwerinde, 48, and her recruited co-leader, Joseph Kibwetere, 68, the Movement for the Restoration of the Ten Commandments killings have claimed more lives than Jim Jones's Peoples Temple massacre in 1978. Examiners say bodies in the mass graves had been stabbed, strangled, poisoned, and beaten. Nearly 200 victims were children.Lydia Bagambe, 48, lost four grown children in the cult slayings. Bagambe, an Anglican, refused to join the cult, even after family members accused her of deserting her children, who had joined the group with their father. "I am really hurting," Bagambe told Christianity Today.
Restricted Registration
Security forces in the Kanungu region and across Uganda are monitoring groups with suspected associations or similarities to the cult. "I think—despite the fact there's freedom of worship—there is a level where government should intervene in groups like this where people end up dying," says police official Asuman Mugenyi.Government reaction to the killings has been mixed. While pledging to help capture cult leaders, President Yoweri Museveni says fringe groups ought to be studied, not stormed by government troops."NGOs [nongovernment organizations] which follow Ugandan law should have no problems entering and operating in Uganda," says NGO Secretary Joni Kasigaire. The Kanungu cult was registered as an NGO. Cabinet and parliament members, however, have called for more restricted NGO registration and more stringent monitoring of fringe religions and mainline denomination breakaway groups. "The closure of the remaining branches [of the cult] will be automatic and immediate," says Edward Rugumayo, Minister of Internal Affairs. "We can't stop freedom of worship, but we must ensure it's done in accordance with the law."
Confusing Churches and Cults
There also is widespread confusion in Uganda about what characterizes a cult. "Many are hearing the word cult but they don't know what that means," says Gary Skinner, senior pastor of Kampala Pentecostal Church, one of the largest Pentecostal churches in the world. Church leaders presented a three-week series of sermons in April on how to identify cults.Some government officials are confusing Pentecostal churches with the Kanungu cult. To avoid such association, one evangelical church has postponed public worship until it can secure letters of approval from its church board and government officials to prove its legitimacy."If I had the power, I would outlaw these cults and sects and leave only the mainstream churches and Muslims," says Stanley Kinyata, a parliament member from the Kanungu area. He compares all Ugandan charismatic churches to the Kanungu cult. Kinyata says he wishes the president's wife, Janet Museveni, who attends an independent church, would return to the mainline Anglican church.Kinyata's comments, however, have outraged many Ugandans who are calling for his dismissal from parliament. Leaders of Balokole ("born again") churches, composed mostly of Pentecostals and charismatic Anglicans, recently held a press conference to distinguish themselves from the Kanungu cult and to protest any government move that would restrict religious freedom in Uganda.Suspicions are even arising between churches. A former Anglican lay leader who is now the leader of a Church of Christ congregation in rural Mbarara has been accused by his former church of belonging to the Kanungu cult. Local authorities assembled church members to make sure all were accounted for and alive.Recent government concerns could have long-term implications for Christian missionary work in Uganda.Samaritan's Purse, headed by Franklin Graham, has been funding and overseeing construction of an orphanage outside of Jinja, Uganda. But the orphanage has been waging an uphill battle to secure NGO status for the past two years. The cult killings will have consequences for all NGOs, particularly for new NGOs such as the orphanage, says Don Acker, contractor for the building project."[Government officials] said they will be monitoring all religious NGOs more closely," Acker says. "The process for getting new NGO status will be scrutinized more closely, and that will affect us. There is a concern, but I don't think they will shut us down because of this."Yet suspicions persist. One official told the orphanage that he will watch the group closely, asking: "What if you gather those children in a room and burn them like they did in Kanungu?"
Related Elsewhere
More information about Uganda, missions in the country, and the cultic deaths is available at Taylor's UgandaMissions.org.ChristianityToday.com's earlier coverage of the Ugandan murders includes "Christian History Corner: Heaven Can't Wait | Mass suicides, like last week's in Uganda, may be a newer tactic, but the temptation to predict, even force, the coming of kingdom bliss is not" (Mar. 24, 2000).News reports and other resources about the Ugandan doomsday cult is available at Yahoo's full coverage area.
Have something to add about this? See something we missed? Share your feedback here.
Our digital archives are a work in progress. Let us know if corrections need to be made.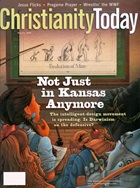 This article is from the May 22 2000 issue.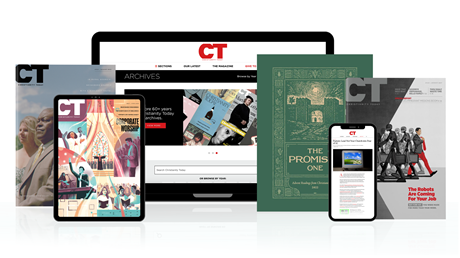 Annual & Monthly subscriptions available.
Print & Digital Issues of CT magazine
Complete access to every article on ChristianityToday.com
Unlimited access to 65+ years of CT's online archives
Member-only special issues
Subscribe
Uganda: Under Suspicion
Uganda: Under Suspicion