"Matters of Opinion" is an occasional department that allows discussion of perspectives not necessarily shared by Christianity Today or the evangelical community as a whole. It is intended to encourage dialogue, and we welcome readers' responses.& amp;mdash;The EditorsThere was a time when you couldn't walk through the door of an evangelical church without being approached by four or five well-meaning believers who wanted to make you feel at home. Kill them with kindness was the operating phrase. Not only did Christians welcome strangers to worship, but churches had well-oiled visitation programs assuring that newcomers would receive friendly followup visits in their homes.Today Americans are much more reluctant to approach strangers. Fear of violence, the influence of the media, and the use of electronic communication devices have isolated people from those outside their circle of comfort. For Christians, a lack of hospitality toward strangers has crept into churches, where many believers feel safer ignoring those they don't know.Hospitality is an unglamorous subject that doesn't get much attention from the pulpit. The command from the writer of Hebrews to "show hospitality to strangers" (13:2) contradicts a protective society's warning to children to not talk to strangers. Yet in Romans 12:10-13, Paul puts "practicing hospitality" on a par with being "devoted to prayer" and "serving the Lord."When I moved to Florida in 1978 to work in Christian radio, a welcoming spirit was evident at the churches I visited there: the Nazarene church where a tall, twenty-something red-haired man would not let me leave without finding out everything about me; the Assembly of God church where a woman invited me to dinner with her family; and the Baptist church where three people literally ran to catch me at the end of the service before I left. I ended up worshiping regularly at that Baptist church because of a shared bowl of popcorn! After I visited the church a few times, a young married couple knocked at my door at 9 p.m. one Monday, just as I was making popcorn. I was a bit embarrassed, since my bachelor apartment was a mess and it was obvious that I wasn't planning on guests. Instead of apologizing or handing me some printed church information and leaving, the couple accepted my halfhearted invitation to sit down and share my snack. Their kindness was not just in stopping by to visit, but in feeling comfortable enough to eat my popcorn and treat me like a friend.That level of comfort with strangers is missing from many churches today. I have recently visited dozens of evangelical churches and few have shown hospitality beyond a simple greeting of "hello."At one large evangelical church, I sat directly behind the pastor and his family, who ignored others when it came time to greet those around us and instead gossiped loudly to each other about a church member's new hairstyle. At another major church a female greeter at the door merely handed me a bulletin, but recognized me as a coworker of her daughter's and later asked her daughter why I would want to visit their church.I saw a newspaper ad for a newly-formed mission church that invited the public to a study of Experiencing God. When I showed up for the study, the pastor and eight members didn't know what to do with a newcomer. When I left at the end, no one had even asked my name or how to contact me for followup. I thought I had found an exception when I took my family to see the traveling Continental Singers at a local church, where we were finally approached after the concert by one elderly man. He asked me if I was with the Continentals. When I told him I was not, he just smiled and walked away! As we left the building, my nine-year-old asked me why the man ignored us and why no one else talked to us.At first I attributed this lack of hospitality to the megachurch movement, where there are so many in the fellowship that you don't know who's a member and who's a newcomer. But this was happening in small churches as well, where people should be going out of their way to attract new members.Congregations are merely mirroring the change in society's attitude toward strangers. Media portrayals of violence have made us hesitant to befriend new neighbors or help a stranded motorist. Cellular phones and the Internet make us feel comfortable with electronic relationships while avoiding the flesh-and-blood people in need around us. Evangelical zeal has been replaced by the secular desire to live in our own safe, self-involved world.The biblical concept of hospitality should be preached from the pulpit, taught in Sunday school, and modeled by spiritual leaders. In 3 John 5, the elder Gaius is praised for taking care of strangers, and in two different letters Paul lists hospitality as one of the qualifications of a church overseer (1 Timothy 3:2 ; Titus 1:8). Welcoming outsiders begins with those in leadership positions having an attitude of hospitality that will infect the rest of the church.Successful churches prepare volunteers to make sure no visitor leaves the building without a personal conversation. Since newcomers may be difficult to recognize in larger churches, solutions such as asking visitors to identify themselves or passing an attendance book are starting points. Then a hospitality team needs to reach out to newcomers before they leave the sanctuary, in the same way volunteer counselors at a Billy Graham crusade pair up with those who come forward for the invitation.Once personal contact is established at church, followup calls will continue to send the message that the Christian community cares. Conversations need to be upbeat& amp;mdash;unlike the call I received from an associate pastor who said he had "been told by the head pastor" that he "had to" take me out for coffee. Our meeting turned into a gripe session for the associate pastor instead of him using the opportunity to get to know me or to share with me what God was doing in the church.If churches fail to provide hospitality, then the responsibility of initiating fellowship falls on the newcomer. In my search for a church home& amp;mdash;after feeling ignored by every congregation I visited& amp;mdash;I finally made a call to the manager of the local Christian radio station to ask for advice. He invited me to a new men's Bible study at his church, which I now attend regularly. Eventually I asked another member to meet with me weekly as an accountability partner. And after we offered to take dinner to the family of a member who just had a baby, the new mother asked my wife to go with her to a new women's Bible study.Newcomers may have to be the initiators if they expect to feel welcome in a new congregation. But churches must continue to remind members of the gospel message of hospitality. For inspiration look to the final sentences of Acts, where the apostle Paul was "welcoming all who came" as part of preaching and teaching the kingdom.
Stephen Winzenburg teaches communications at Grand View College in Des Moines, Iowa. He has lived in 11 cities and always visits a number of churches to make sure the fit is right.
Image credit: Mary Chambers
Related Elsewhere
Author Stephen Winzenburg is featured in a 1997 Christianity Today article that discusses his research into the fundraising practices of television evangelists.A recent issue of Christianity Today looks at how Florida churches are extending hospitality to Haitian immigrants. Hospitality has also been covered by several of Christianity Today's sister publications. Your Church magazine has an article on building hospitality into historic churches, and Marriage Partnership looks at how husbands and wives can often have different approaches to hospitality. Virtue, now sadly defunct, offers an article on the virtue of hospitality. Leadership has two articles on hospitality. The first discusses ways churches can practice hospitality toward those new to a church. The second looks at how one pastor and his wife opened up their home to parishioners and the lessons they've learned from that experience. Leadership also discusses how churches can function in an age of rampant individualism.iBelieve.com has an article from Vonette Bright of Campus Crusade that discusses how she and her husband, Bill Bright, have used their home to "entertain and touch lives" over the years."Spirtuality of Work in the Hospitality Industry" compares the practice of hospitality in classical, biblical, and modern worlds. David Gowler of Chowan College has posted an essay on Jesus' hospitality that shows how Jesus' understanding of hospitality differed from that of the scribes and Pharisees.Christine Pohl, a professor of social ethics at Asbury Theological Seminary published Making Room: Recovering Hospitality as a Christian Tradition last year. It discusses Christian approaches toward hospitality through the centuries. There is also a brief historical overview at the Diocese of Antwerp (Belgium) Web site.If you want to experience a little Christian hospitality of your own, you can find an extensive list of Christian bed and breakfasts around the world at the International Christian Bed and Breakfast Network. Books & Culture featured an article on the appeal of bed and breakfasts in an issue earlier this year.
Have something to add about this? See something we missed? Share your feedback here.
Our digital archives are a work in progress. Let us know if corrections need to be made.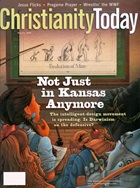 This article is from the May 22 2000 issue.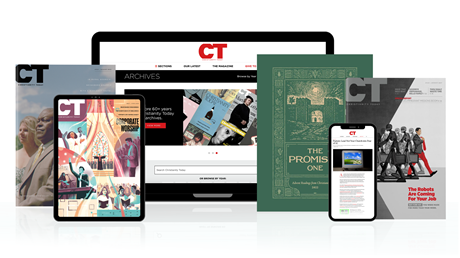 Annual & Monthly subscriptions available.
Print & Digital Issues of CT magazine
Complete access to every article on ChristianityToday.com
Unlimited access to 65+ years of CT's online archives
Member-only special issues
Subscribe
Whatever Happened to Hospitality?
Whatever Happened to Hospitality?