Classic and contemporary excerpts about prayer, silence, and other topics.
It used to be said that the Victorians of the nineteenth century talked incessantly about death but were silent about sex, whereas today we talk incessantly about sex and are silent about death. … In today's culture we chatter incessantly about both sex and death. … Now there is nothing we cannot talk about in polite company. It is a great liberation. And a great loss, if in fact both sex and death partake of mystery. Mystery is attended by a fitting reticence.
Richard John Neuhaus, First Things
When the counselor prepares himself for speaking, let him bear in mind with what diligent caution he ought to speak, lest, if he is too hurried in speaking, the hearts of hearers be struck with the wound of error.
Gregory the Great, Pastoral Care
The rule in a monastery was not "Do not speak," but "Do not speak unless you can improve on the silence." Might not the same be said of prayer?
Anthony de Mello, Taking Flight
Those who listen carefully to others are in the best position for hearing the Great Other.
David Adam, The Eye of the Eagle
Prayer … really is a silent surrendering of everything to God because it is not quite clear to me how I should pray.
Søren Kierkegaard, Journals
Well-timed silence is the most commanding expression.
Mark Helprin, in "A Word A Day"
Anxiety is the prerequisite to humor. Human beings are not amused by the irrelevant, but by what matters. Through laughter, we diminish the burden of fear, make light of forces we cannot control, and defuse the anguish of despair. Sara is at her most believable when she bursts into laughter at the sound of angel voices.
Don S. Skinner, Passage through Sacred History
What is not possible to us by nature, let us ask the Lord to supply by the help of his grace.
—Esther de Waal, Living with Contradiction
The difference between Western culture and other cultures is that in the West human beings exploit other humans beings, whereas elsewhere in the world, it is the other way around.
Source unknown
"Grow up!" is one thing to say to artists who claim to deal boldly with deep topics but have trouble touching upon anything so profound as religion.
Martin E. Marty, Sightings
In an era when many of us feel that time is our scarcest re source, hospitality falters. … "In a fast-food culture," a wise Benedictine monk observes, "you have to remind yourself that some things cannot be done quickly. Hospitality takes time."
Dorothy C. Bass, Receiving the Day
It is not because of the excellence of our lives that we have been called [by God] but because of the love of our Savior.
Theodoret, Epistle to the Ephesians
It is our choices … that show what we truly are, far more than our abilities.
J. K. Rowling, Harry Potter and the Chamber of Secrets
Thank god religion to me has always been the wound, not the bandage.
Playwright Dennis Potter, on the BBC, before he died of cancer.
May the lord grant us a peaceful night and a perfect death.
Opening prayer of Compline
Past Reflections columns include:
Getting, Giving, and Generosity (June 13, 2000).
Easter Sunday (April 3, 2000)
Good Friday (April 3, 2000)
Friendships (March 6, 2000)
Gratitude: Take One (February 7, 2000)
God Will Prevail (October 25, 1999)
The Might of a Dandelion (October 4, 1999)
Losing Touch with God (September 6, 1999)
Real Joy (August 9, 1999)
Prayer for Today (March 1, 1999)
Where the Power Is (February 8, 1999)
Reflections from 1996 through 1998 are available here.
Have something to add about this? See something we missed? Share your feedback here.
Our digital archives are a work in progress. Let us know if corrections need to be made.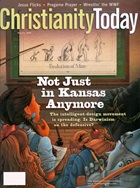 This article is from the May 22 2000 issue.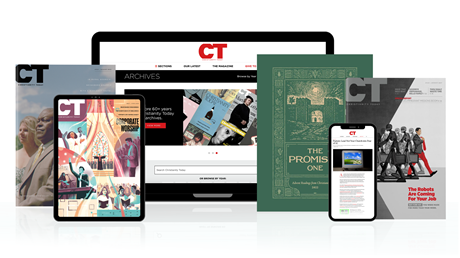 Annual & Monthly subscriptions available.
Print & Digital Issues of CT magazine
Complete access to every article on ChristianityToday.com
Unlimited access to 65+ years of CT's online archives
Member-only special issues
Subscribe
Classic & Contemporary Excerpts from May 22, 2000
Classic & Contemporary Excerpts from May 22, 2000