Turkish police raided a Bible study group meeting in a registered place of Christian worship in Istanbul's Avcilar district Wednesday night, May 24, arresting six Turks and roughing up one of two foreign citizens pulled in for investigation.
The eight men, including Australian Ian McLure and an American colleague, were kept overnight at the Firuzkoy police station, locked into a bare room where they slept on the floor after initial questioning.
None of the arrested Christians were allowed to contact their families or embassy representatives until 4:30 the next morning, when McLure was permitted to call his wife. She and the American worker's wife informed their respective consulates of the arrests later that morning.
After being interrogated by the police station's Terrorism Activities Division to record their official statements, the eight were brought before the Kucukcekmece Prosecutor's Office late Thursday afternoon, accused of violating Article 2911 of the Turkish penal code on public meetings and demonstrations.
Lawyer Atilla Tanman was refused access to the eight detainees until moments before they appeared before the prosecutor, a standard practice for detainees accused of terrorist activities. "The police kept us inside the paddy wagon," the American said. "The lawyer was standing just outside, but they wouldn't allow him to talk to us through the window. They just closed the window."
State Prosecutor Hamit Atansay threw out the complaint "within less than five minutes," the arrested Christians told Compass. Atansay declared the accusations unfounded and ordered the men to be set free immediately.
However, police have so far refused to release one of the Turkish Christians, claiming that a computer check on the man revealed a record of an undisclosed "political offense."
Lawyer Tanman learned that police searched the arrested Christian's home and also detained his wife, leaving their two youngsters in the care of a grandmother. The couple remains under detention by the Terrorism Activities Division of Istanbul's security police, although their exact location is unconfirmed.
One of the released Turks told Compass he feared the man was being pressured to make a legal complaint against the foreign Christians, in exchange for his release over this alleged offense in his past.
A small congregation averaging 12 to 15 in attendance, the Avcilar Independent Protestant Church had registered with local authorities in January 1998. In a formal notice initialed by security police, the congregation specified Wednesday night among its regular meeting times for "religious worship and discussion" in their rented facilities.
According to the American worker, several plainclothes policemen entered the church facility about 9 p.m., an hour after the men had met for a weekly men's Bible study. "They walked in while we were singing, started looking through some of the books there, and then told us to stop, that they were arresting us," the American said.
Uniformed policemen then entered to supervise the arrest and help haul off boxes of Bibles, Christian books and a computer from the premises.
The eight men were escorted to the Firuzkoy police station, where they were frisked and interrogated by the Terrorism Activities Division. "They literally kicked each of us through the door of the police station," said the American, who had a large bruise on his leg from the blow. "Then they ordered us to stand against a blank wall while they confiscated our personal effects."
"They never told us why they were taking us in," the American said. "How can you contest something when you don't know the charge?" The following morning, he said, the officers recording each person's official statement wrote that the Christians were accused of trying to establish a church in an office building without permission.
As leader of the small Christian fellowship, McLure was separated from the other seven men during their first hour and a half at the police station, the American said. "Ian wasn't with us, so we weren't witness to what happened to him. The next time we saw him, the right lower corner of his lip was bleeding."
McLure confirmed that soon after he arrived at the police station, the police chief had struck him in the face and abdomen while cursing and shouting at him.
"He shouted at me, 'So, haven't you learned your lesson yet? Didn't you hear what I told you last time'?" Every time McClure tried to answer the police chief, he said, the officer hit him again.
It was McLure's second encounter with this police chief. The Australian had been arrested with a Turkish Christian under the chief's orders last August, when the two were manning a Christian booktable sponsored by the church group at a local fair. Although detained for two days, McLure had charges against him dropped a week later.
"Basically, we are facing complete double-talk," McLure told Compass. "Last time the police told us we had to stay within our church building, as the only legal place to have our worship and fellowship activities." But after Wednesday's police raid, McLure said, it was clear that the officer considered any religious activities involving foreigners to be illegal.
Originally from Sydney, McLure, 49, has had residence in Turkey since 1987, employed as an English teacher. The 41-year-old American, an English teacher, came to Turkey three years ago from Minneapolis, Minnesota.
Although Turkey is 99 percent Muslim, its secular constitution guarantees freedom of religion, and citizens can legally change the religious affiliation listed on their identity cards. However, security police are often accused of abusing their wide-ranging authority by arresting, harassing and intimidating Turks who convert to Christianity.
Religious proselytism is legal, apart from proven political motivations. Even so, foreign Christians suspected of such activities are frequently arrested and deported without legal recourse.
Copyright © 2000 Compass Direct.
Related Elsewhere
See our earlier coverage of religious persecution in Turkey:Turkey Releases Jailed Christians After 30 Days | Witnesses admit gendarmarie pressured them to sign complaints (Apr. 10, 2000) Two Turkish Christians Jailed | Judge refuses bail during 'religious slander' investigation (Mar. 13, 2000) 70 Christians Arrested While at Church (Nov. 15, 1999)The U.S. Department of State's Annual Report on International Religious Freedom for 1999 gives more background on religious freedom in Turkey.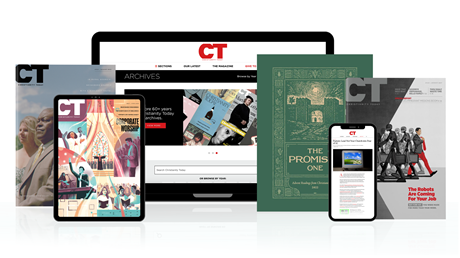 Subscribe to Christianity Today and get access to this article plus 65+ years of archives.
Home delivery of CT magazine
Complete access to articles on ChristianityToday.com
Over 120 years of magazine archives plus full access to all of CT's online archives
Subscribe Now
Istanbul Police Arrest Turkish Protestant Group
Istanbul Police Arrest Turkish Protestant Group