The head of the Roman Catholic Archdiocese of Chicago has ordered a prominent Polish priest not to make anti-Semitic statements during a planned visit to the US city this month. But the warning was dismissed as "stupidity" by a spokesman for the priest, Henryk Jankowski, from Gdansk, who accused the archbishop of "repeating media manipulation." The priest is widely known in Poland for preaching anti-Semitic sermons. Cardinal Francis George, the Archbishop of Chicago, said in a statement that in order "to promote the continued progress of Catholic-Jewish relations, as advanced by the recent visit to Israel of Pope John Paul II, Father Jankowski is specifically forbidden to make any remarks that may be construed in any sense as anti-Semitic or in any way disparaging of the Jewish people. Violation of the above will result in his being prohibited from ever celebrating Mass or preaching in the Archdiocese of Chicago. In addition, a report of the incident will be made to his archbishop for further disciplinary action."The cardinal was commenting on plans for the visit by Jankowski, who has been invited to the US by Chicago's Polish National Alliance. The city has a big ethnic-Polish community.A spokesman for the Archdiocese of Chicago, Jim Dwyer, told ENI that the statement had been issued after queries about the cardinal's stance, as well as to counter "all kinds of misinformation" about Jankowski's visit."We felt we should clarify where we stand on Father Jankowski's visit," the spokesman added."A Catholic-Jewish dialogue is underway here in Chicago—we're trying to bring people together, rather than cause rifts."However, the warning was rejected as "garbage" by Wojciech Knitter, the priest's spokesman. He said accusations of anti-Semitism were "pure media manipulation … If Father Jankowski was an anti-Semite, he wouldn't be invited to his Jewish friends' bar mitzvahs," Knitter told ENI."What they think in the US is their problem. Only stupid people behave like this, usurping the right to dictate who can or can't attend some commemoration."Jankowski, a former aide to Solidarity leader and Polish president Lech Walesa, earned a reputation for nationalistic sermons after the collapse of communist rule. In 1997 he was suspended by the church from preaching for a year after telling Catholics the Polish nation would not "accept a Jewish minority" in its government.However, shortly before Poland's municipal elections in 1998, the priest advised parishioners to "ask candidates about their parentage" and ensure "no Jew or Russian gets into government."In January 1999 Archbishop Tadeusz Goclowski of Gdansk ordered him to stop selling anti-Semitic books in his church which "spread hatred and attempt to divide bishops, priests and the Catholic community."Jim Dwyer told ENI that church leaders had been anxious to prevent incidents during Jankowski's visit to Chicago, where "very good" Catholic-Jewish ties were reflected in Cardinal George's regular contacts with Jewish religious leaders. He added that the cardinal had consulted the Archdiocese of Gdansk about his statement, as well as attempting to make contact with Henryk Jankowski.However, Wojciech Knitter said that the priest had not heard from the archbishop's office, and added that anti-Semitic claims against the priest had been "manufactured" for a campaign against President Walesa in 1995."This is all a terrible misunderstanding, which has been taken up to support the petty rivalries of people in Chicago," Knitter told ENI. "If Cardinal George had bothered to contact us, this wouldn't have happened. Instead, through stupidity, he's just copied media stereotypes."Before the Second World War, a tenth of Poland's 35 million inhabitants were Jews, but only 100,000 survived the Holocaust.In his statement, Cardinal George said his archdiocese shared the "concerns" about Jankowski's past "anti-Semitic remarks" and expected him to "perform his ministerial duties in a manner befitting his priestly dignity."Copyright © 2000 ENI.
Related Elsewhere
See more on Henryk Jankowski from The Warsaw Voice, Polonia Today, and the Polish National Alliance.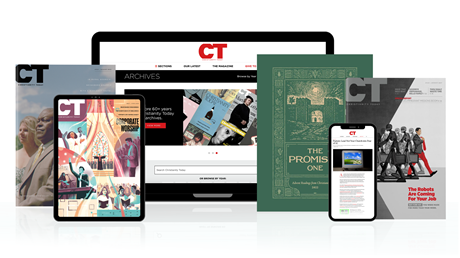 Annual & Monthly subscriptions available.
Print & Digital Issues of CT magazine
Complete access to every article on ChristianityToday.com
Unlimited access to 65+ years of CT's online archives
Member-only special issues
Subscribe
Chicago's Cardinal Issues Warning to Visiting Polish Priest
Chicago's Cardinal Issues Warning to Visiting Polish Priest