Deep in India's Punjab state, the wailing of grieving women shatters the stillness in the pocket-sized village of Munan Khurd. Inside a dimly lit hut, a group of women, their heads covered with long white scarves as a sign of mourning, sit with grief-stricken faces.
They mourn for Mushtaq Masih, 35, a Dalit Christian. In mid-August, affluent Rajput Hindu youths in the north Indian state of Punjab apparently murdered Masih after his dog entered a small Hindu temple. The killers reportedly threw Masih's body into a canal. The police, on finding Masih's body and declaring it unclaimed, had it cremated.
In Munan Khurd, a nondescript village dominated by the upper caste Rajput, the life of Dalit Christians is little different from what it is elsewhere in caste-ridden India. Dalits, formerly known as India's untouchable caste, face widespread discrimination despite legal protections of their civil rights.
Protecting the suspects?
Masih's death has sent shock waves through the region's 30,000 Christians. A fact-finding team of the United Christian Forum for Human Rights (Punjab) visited the village and accused the local police of mishandling the investigation. Team members believe Masih was first kidnapped and murdered, and then his body dumped outside the village. The team is taking the case to national commissions on human rights and minorities.
On September 20, 2,000 Christians mounted a protest rally in Munan Khurd. The local police have initiated an inquiry, but many Christians believe that is a mere bid to buy time.
The tragic incident happened on the night of August 12 after the Masih family's dog entered a Hindu Temple, which shares a common wall with their dwelling. After seeing the animal lick oil from a temple lamp, one young Rajput started berating family members.
When Masih demanded that the youth restrain himself, 20 young Rajputs from the village started beating him, a friend visiting from a nearby village, and his 68-year-old father.
"They didn't even spare my old husband," says Piyari, Masih's 65-year-old mother. "They hit him on the face with a stone and broke his cheekbone."
Masih warily returned home at 4 A.M. telling his family he was leaving for a nearby village. "My poor son. He was such a brave man, tall and robust," says a crying Piyari.
But Masih never returned. When family members did not find him, they reported him as missing to area police. "No one listened to us," Piyari says. "The police officer started abusing me. 'Don't bark', he told me."
After two weeks Masih's body was found in a canal about three miles from the village. Officers say the body was decomposing and unidentifiable, so they had it cremated. Later, family members identified their son from clothing and photographs.
With pressure building on the police, there appears to be some movement toward a fuller investigation. "The family of Mushtaq purportedly identified the deceased from the pictures and his clothes. The police have made best efforts and are looking at the case from all angles," police superintendent Chandra Sekhar told Christianity Today.
On family members' allegations that police did not respond to their complaint, Sekar says, "We did all that we were legally bound to do. There are established facts that the quarrel took place after the dog entered the temple, but murder or no murder is yet to be found out."
The Masih family has named five Rajput Hindu youths as suspects. Masih left behind aging parents, a young wife, Easter, 30, and five children between the ages of 7 and 15. Masih, a builder, was the only breadwinner of the family.
"We believe in the grace of Lord," says Easter Masih. "The police are threatening us to compromise and let the matters rest. The killers' families have offered money and land to withdraw the complaint, and also warned that they will kill my sons."
Inherited hate
In Punjab—where enmity is passed on from generation to generation as a duty and obligation, and taking revenge is considered a matter of honor and pride—Easter Masih has many reasons for fear.
"They attacked us because we are poor and of lower caste and Christians, a minority. When my husband disappeared, we even went to the Rajputs and begged them to return him to us. They are rich and influential. I am helpless and scared," she says.
"Christians are feeling very emotional over the whole incident, particularly the way in which police are helping the culprits," says Salamat Masih, a local Christian leader and a minority-cell convener in the Punjab Pradesh Congress Committee. "Wherever Dalit Christians are in the minority, upper-class Hindu landlords dominate us—forcing us to work in their fields, all for free.
"We Christians have begun to stand up against their injustices and domination," he adds. "But money rules. Now they are trying to buy the deceased's family with money."
Munawar Masih, president of the Christian Front, Punjab, says police have not performed their duties. "If the police won't act soon, we will resort to an agitation by surrounding the police station," he says. "There are certain Hindu fundamentalists who with money suppress the voice of Dalit Christians. But we are determined to extract justice by all means."
Dominic Emmanuel, spokesman of the Catholic Bishops' Conference of India, exhorts Christians to keep their cool. "Christians should pray for the deceased, his family, and even those who killed him," he says. "They should resort only to democratic means to register their protest against this unjust incident."
In the interim, Masih's mother and widow persevere in their ritual of mourning. The dog has been dispatched to the safety of a faraway village. A sudden spell of showers interrupts their grief, and the room's roof starts leaking.
"Where is my father?" asks Ruth, 7, Masih's youngest daughter.
The Masih family has been living in this village hut for 30 years. "My husband was a mason," Easter says. "He was a Christian who constructed the wall of this temple, which turned into his grave."
Related Elsewhere
Other media coverage of police discrimination against Dalits includes:
'Police officer conspiring against dalit'—The Times Of India (Oct. 5, 2000)
RPI activist shot dead in Mulund—The Times Of India (Sept. 24, 2000)
What excesses? asks Bihar DGP—The Times Of India (Sept. 1, 2000)
Previous Christianity Today articles about religious tensions in India include:
A Chinese Model for India's Churches? | No thank you, say Indian Christians to Hindu proposal for government church regulation. (Oct. 12, 2000)
Study of Indian Clergy Exposes Inequalities in Church Leadership | Many low-caste and rural Indians are Christians, but few have positions of influence within the church. (Oct. 9, 2000)
U.S. Religious Freedom Commission Criticized | Indian churches reject U.S. inquiry, but Pakistani Christians welcome it. (Oct. 3, 2000)
Plans to Resolve India's Interfaith Tensions Face Delays and Accusations | Did India's National Commission for Minorities plan a meeting to discredit Christians? (July 20, 2000)
India's First Dalit Archbishop Holds 'No Grudge' Over Predecessor's Attack | Once "untouchable" Dalits make up bulk of country's Christians. (May 11, 2000)
India's Christians Resist Move to Register Conversions | State's legislation unconstitutional, says leaders. (May 2, 2000)
Build Bridges, but Fight Fanaticism, India's Churches Told | National Council of churches in India will work against strengthening of caste system. (Mar. 9, 2000)
Have something to add about this? See something we missed? Share your feedback here.
Our digital archives are a work in progress. Let us know if corrections need to be made.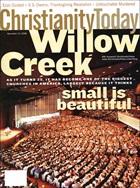 This article is from the November 13 2000 issue.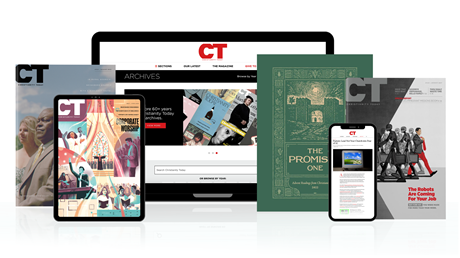 Subscribe to Christianity Today and get access to this article plus 65+ years of archives.
Home delivery of CT magazine
Complete access to articles on ChristianityToday.com
Over 120 years of magazine archives plus full access to all of CT's online archives
Subscribe Now
India: Justice Delayed for Dalits
India: Justice Delayed for Dalits