A banner at the airstrip on Ambon, a tiny dot in Indonesia's Maluku island chain, quotes passages from both the Christian Bible and the Muslim Koran calling for peace.
Look into the charred face of Frendy Nunemete, however, and you will see that peace is a concept far from being realized here in the cradle of the Spice Islands, where Muslim-Christian battles have raged for nearly two years.
The assault on his Christian village happened quickly June 15. The village's defenders were immediately overrun by attackers wielding automatic weapons, mortar rounds, and grenades.
As his brother fell dead from a gunshot, Nunemete climbed onto a roof to hide. The attackers searched for him below, then tossed grenades into the house and set it afire. To escape the flames, Nunemete dove into a large container of water, which soon became unbearably hot. As he climbed out and tried to lunge through the blaze, heat and fire consumed his flesh.
Nunemete's burned scalp is wrapped in gauze. Pink, puffy, scarred flesh roughly resembles a face, most of which is burned away. Gauze covers the cavity, which once was a nose. His ears are charred, his eyes swollen and red—with no eyelids to protect them. He can barely speak through a mangled mouth and swollen lips.
"I don't know why they did this," he rasped. "I don't understand why we are being killed. I'm just thankful to God that I am still alive."
His response echoes among many in the communities of Ambon, where the majority of the population historically has been Christian in an overwhelmingly Muslim nation. A battle has raged here for two years. Muslim and Christian communities that coexisted peacefully for generations now stand divided by sandbags and barbed wire barricades in the road—and blood on the ground.
Explanations are few, and blame is rampant.
Outwardly, the world hears of Christians being slaughtered by their Muslim neighbors. A religious "cleansing," some say. But by whose authority?
In early 1999, a dispute between a Christian and a Muslim sparked riots on Ambon. Some allege the incident was a tripwire that perhaps was planned. Soon after, Christians charge, militant Muslim leaders in Jakarta, Indonesia's capital, issued a call to arms for Muslims to "protect their brethren from Christian suppression."
Muslim jihad (holy war) forces poured into the Malukus by boat, ferry and plane with shipments of arms and munitions to fuel their cause—and support from elements of the Indonesian military. Attacks on Christian communities commenced, sparking killings and retaliation by both sides. Thousands have died and hundreds of churches and mosques have been reported destroyed in the islands in the months since.
"The jihad Muslim has gone through special rites and ceremonies that supposedly give them protection from harm," explained an Ambonese pastor. "Dying in jihad gives them an automatic entrance into heaven."
The influx of armed outsiders has put regional government leaders in a difficult position.
"We've taken a passive approach because these jihad Muslims came here to help their Muslim brothers [rebuild]," said Saleh Latuconsina, governor of Ambon and the Maluku Islands, in his first-ever interview with foreign correspondents. "Only about 10 percent of them have been militant."
The governor, a Muslim, said "cracking down on the people who are organizing this would be counterproductive and would make the situation worse."
Is the conflict a religious war? "No, no," Latuconsina insisted, pointing at his cabinet staff, which includes Vice-governor Paula B. Renyaan, a Christian. "I'm asking the religious leaders to look inward at the false teaching that has led to this. The easy way out is to blame it on religion."
The governor said change must start with individuals, then spread outward to village, city and district. But on the front lines, members of the Christian resistance have a different perspective. Six militia leaders from Christian communities slipped into Ambon City by night to share their views. Self-described "field generals," each has hundreds of men and boys ready for battle.
"Religious leaders from both sides talk reconciliation and peace, but then the Muslims go back and organize more attacks," said one resistance leader. Out of concern for his safety, he refused to be identified for this article.
"It is true some of the jihad may do social work," one said, agreeing with the governor. "But as soon as the call to arms sounds, they pick up their guns."
The people of Ambon, Christians and Muslims, can usher peace back into their land, the militia leaders said—but only "if it's just us. The jihad must leave; the government force must leave. Let us work it out." If not, they added, then the international community must intervene.
On Sept. 25, the Christian community of Ambon City marched in peaceful demonstration to the governor's office, demanding that the Indonesian government—and the world—acknowledge the slaughter of Christians, most recently on the nearby island of Saparua Sept. 23. There, 170 homes were reported burned in an attack by Muslim jihad warriors, assisted by the military.
A reporter who witnessed the assault said it was well-planned. Navy gunboats lobbed shells onto the beach and sprayed cannon fire in the ocean, giving cover fire for craft carrying jihad fighters. Other forces, camped for days in the mountains behind, descended in a coordinated assault. Destruction was quick and thorough, the reporter said. The next night, angry Christians retaliated by attacking a Muslim village on a neighboring island, burning homes.
As Ambon City's Christian community mournfully sang "I Surrender All" beneath the governor's office Sept. 25, holding signs pleading for a peacekeeping force, Muslim forces attacked the village of Suli, killing more civilians.
Reconciliation must come, said Haji Abdullah Soulissa, president of the foundation for Al-Fattah Mosque, the largest mosque in Ambon.
"But it's hard," he said. "I've lost two relatives in this situation. My house, just 200 meters from the governor's office, was burned. A lot of people have 'sakit hati' [wounded hearts]. Because of that, reconciliation will be difficult."
On this small island, once-flourishing communities are now ghost towns—piles of rubble, charred beams and broken glass. Parts of Ambon City considered relatively safe are littered with post-mob destruction. An uneasy—and allegedly trigger-happy—government force patrols the streets of an empty "no man's land" in the town.
In the midst of the destruction and ashes, Baptist relief workers investigating avenues for work are putting faces to the conflict:
Delores, 78, fled as attackers rained artillery and mortar fire on her village. With only a crude walking stick, she climbed over a mountain to a safe location. She has lived for several months in a makeshift refugee camp among hundreds of others displaced by the violence. Delores wept as she pleaded for God's mercy.
"I just want the chance to worship God, like before. I don't understand why this has happened," she cried. "Please pray that God will give me the strength to face what has happened. We give thanks to God because he has not left us, even in our hard times of persecution."
Stevie Pattiwan, 18, found himself defending a university in June as government soldiers with automatic weapons and armored vehicles arrived to level the campus. A handsome young man with a shy smile, Pattiwan lost both of his legs after a mortar exploded near him.
"I've lost a lot of friends. I'm not sure how many," he said. "I'm thankful to be alive."
Just half a mile away from the governor's residence, a Christian community lies in rubble—mute witness to an attack instigated by government troops, followed by jihad warriors who poured out of the mountainous forest to torch the homes.
Standing in the wreckage of his house, a man stated that his life was spared because a Muslim friend took a chance to call and warn him the mob was approaching. He had time to hide in the jungle beyond his community.
"Others were not so fortunate," he said.
By the governor's count, more than 20,000 damaged and destroyed homes—both Christian and Muslim—need to be restored, not including schools, hospitals and markets.
"Some children haven't been to school in nine months," the governor said, adding that 78 schools have been destroyed. "We only have provisions for about 5,000 new homes. We welcome organizations who can come and help Ambon rebuild."
Southern Baptist representative Charles Cole, who traveled to Ambon to assess the needs, assured the governor that Baptists in the United States and around the world were ready to lend assistance to Muslim and Christian communities alike.
All sides welcomed the offer for assistance, but offered words of caution.
"Wait until this is over. If you come and build now, it will be burned down again tomorrow," a Christian leader said. "The violence and bloodshed must stop."
Related Elsewhere
Other current media coverage of the Maluku islands in Indonesia includes:
U.N. Sets up Five Bodies in Maluku, Indonesia—People's Daily (Oct. 2, 2000)
Indonesian Military Operations to Disarm E. Timorese Militias Extended—People's Daily (Oct. 2, 2000)
TNI ready for coercive action in Maluku islands—Suara Merdeka (Oct. 2, 2000)
Previous Christianity Today stories about fighting in Indonesia include:
Indonesian Island Attacks Go Unnoticed | World ignoring plight of Christians in Ambon, visitors say. (Aug. 21, 2000)
Daily Life in the Maluku Islands: Chaos, Fear, and the Threat of Violence | Christians plead for international monitoring to prevent Jihad raids, and more aid for refugees. (Aug. 1, 2000)
Churches Pressure for Swift Action to Calm Maluku Violence | Indonesian army joining in attacks on Christians. (July 21, 2000)
Indonesian Religious Riot Death Toll Dwarfs 30 New Corpses | Death count has passed 1,700. (Mar.3, 2000)
Maluku Islands Unrest Spreads to Greater Indonesia | Violence on Lombok Island may hasten government intervention. (Jan. 25, 2000)
Ministries Intensify As East Timorese Refugee Camps Grow | Evangelicals working furiously to meet physical and spiritual needs. (Sept. 6, 1999)
Dozens Die in New Clashes | 95 killed in religious riots in Maluku province. (Mar. 1, 1999)
Christians Killed, Churches Burned | Muslim mobs vent their rage against Indonesian Christians. (Jan. 11, 1999)
Muslim Mobs Destroy Churches | 10 Protestant churches severely damaged in riots. (Sept. 16, 1996)
Copyright © 2000 Christianity Today. Click for reprint information.
Have something to add about this? See something we missed? Share your feedback here.
Our digital archives are a work in progress. Let us know if corrections need to be made.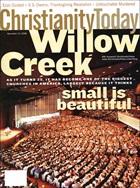 This article is from the November 13 2000 issue.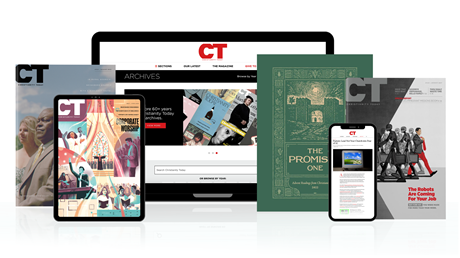 Annual & Monthly subscriptions available.
Print & Digital Issues of CT magazine
Complete access to every article on ChristianityToday.com
Unlimited access to 65+ years of CT's online archives
Member-only special issues
Subscribe
Indonesia: Ambon's Wounded
Indonesia: Ambon's Wounded