Texans to split from the SBC?
The Baptist General Convention of Texas voted yesterday to redirect $5 million in funds away from the Southern Baptist Convention (SBC), in a move that many feel is a precursor to a denominational split. Texans make up one-fifth of the SBC, and half of Southern Baptists seminarians attend Texas's more moderate schools. The Baptist General Convention of Texas voted to withdraw $4 million from six SBC seminaries, which it claims teach an "over-direct" approach to evangelism at the expense of Christian social work. Texas Baptists also cut off $1 million in support for the SBC's headquarters in Nashville. The state convention will continue to contribute $20 million directly to missionary work at home and abroad, but Texas leaders also changed their constitution to welcome other states to join the Texas convention and serve on its committees. Many see this move as the beginning of a competing denomination. More on this story is available from The Los Angeles Times, The Baltimore Sun,The National Post, and The Miami Herald. Also read up on denominational perspectives from the more general Associated Baptist Press or the SBC's Baptist Press (Baptist Press didn't have anything on its site this morning, but might post something later.)
Dependents won't seek independence, says Globe
Also, don't miss this gem from The Boston Globe that intimates that while many SBC congregations in New England might be more philosphically linked to moderates, the majority of New England's SBC churches are financially dependent on the denomination. That means no one's jumping ship up North, according to the Globe.
He's a giver, not a fighter AOL's Steve Case has been in hot water with homosexual-rights advocates for the past ...
1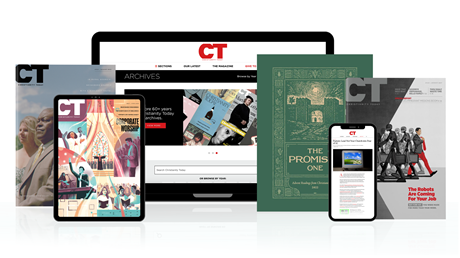 Subscribe to Christianity Today and get access to this article plus 65+ years of archives.
Home delivery of CT magazine
Complete access to articles on ChristianityToday.com
Over 120 years of magazine archives plus full access to all of CT's online archives
Subscribe Now
Texas Baptists Redirect $5 Million from the SBC
Texas Baptists Redirect $5 Million from the SBC